Guys
Even If It's Not With Me
This is the kind of love you deserve to feel.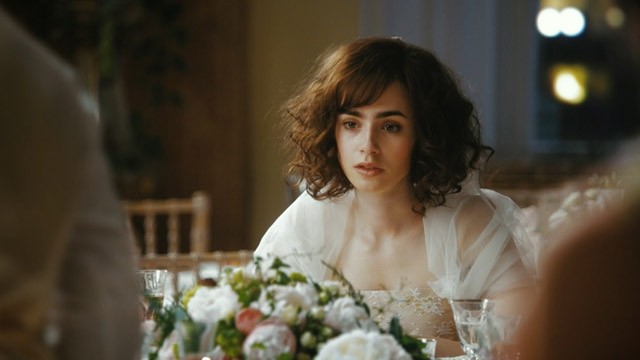 PHOTO Pioneer Films
When two people part ways, most of the words we hurl at and around each other are about unkept promises, unmet expectations, the disappointments we tried our best not to mind, the anger we saved and attempted to cover with warm hands and passionate kisses if only they were ways to make us forget.
Almost none of the words we utter after breakups are about those monthsaries and anniversaries celebrated with cheap pizza and pasta from a chatty manong outside school, about several birthday salubongs done in the company of friends and family, about the miles and miles we've overcome even if the calls and messages got fewer and farther in between, or about the silly laughs and private jokes we've had even when we're surrounded by a hundred people. 
We were hurt, broken, almost buried to the ground. That's fine. We understand that throwing stones at each other, pointing fingers—even if we somehow don't want that to happen in the name of mature relationships—happen. They just do. It's part of moving on and eventually, letting go. You don't understand how or why, but you've come to accept that it is. 
ADVERTISEMENT - CONTINUE READING BELOW
But years later, when the shock is gone, when the pain subsides, and our big, fragile hearts begin to beat at its usual pace again, we start digging up memories—the happy ones—that have gathered dust under our beds, at the bottom drawers, out of our sights and out of our minds.
CONTINUE READING BELOW
Recommended Videos
This was the stuffed bear he gave you on your first monthsary. This was the sticky note he placed on the 919th page of your Physics book. This was the shirt you wore when his mom asked you to spend the night in their house for the first time because it's getting late and you live two hours away.
These things have crept up on you and though you feel that a lump is slowly building in your throat and your tears are slowly threatening you, you find yourself smiling somehow—smiling at the thought that hey, this was a moment you thought would never come; that one moment when you can finally be face to face with all of your memories together without falling apart all over again.
ADVERTISEMENT - CONTINUE READING BELOW
Years later, when the ocean is calm and the skies are clear once again, you are only left with understanding—understanding that there are things in life and love that you just can't explain yet. That at the end of the day, no matter how much you've caused each other pain and even suffering, one thing remains true: this guy, this person who was the cause of all those sleepless nights when you've cried yourself to sleep is the same person you'll always care for.
He's the same person you'll always look out for. He's the same person you'll always be cheering for, you'll always be proud of, you'll always whisper a silent prayer for. Not because he deserves those things, because of course he doesn't. If he does, you won't be living separate lives now. He doesn't. Of course.
But this is the kind of love you deserve to feel with every cell in your body, the liberating kind. The kind of love you thought only existed in rom-coms. The kind that you're willing to give even if there's nothing in it for you, the unselfish kind. The kind of love you know he deserves to feel, he deserves to receive, even if now, it's not from you anymore. And maybe that's okay, maybe that's fine, maybe God created similar hearts, another one like yours to love him better, the way you've never done before.
ADVERTISEMENT - CONTINUE READING BELOW
Got feelings to share? Share your stories here.
It's never too early to start being more concerned about finances.
Most of them stayed here for awhile to study English.
These legless seats make great accent pieces for small spaces.
Give these films a try as you move through this stage in your life.
Some had college majors totally far off from music.
The result is absolutely hilarious!
For that authentic overexposed + grainy effect!
Like most fashion enthusiasts, Lexy dreamt of making her own clothes.
Your dye job will be your little secret!
The construction of her new house will start this year.
From The Candy Bulletin Community