Most of us probably label our relationships in two ways: the good and the bad. In reality, things aren't always in black and white. Most of the time, we miss the gray areas, which are honestly important, too. In our lifetime, we'll experience different types of relationships and most of the time, our problem is this: We don't know how to deal with them. And because we're always looking out for you, Candy Girls, we've rounded up the 10 different types of relationships most girls will experience at least once in their lives. Click the link to the type you are in right now to read up on the tips and problems, so you can go through them in the best way possible.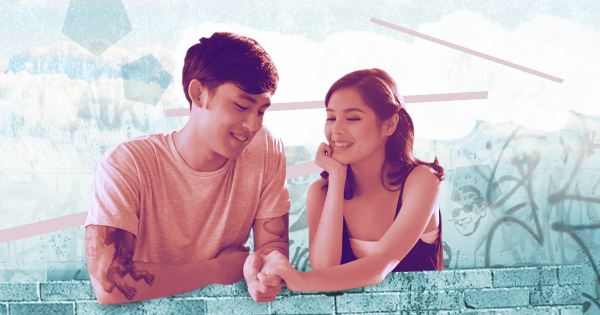 ADVERTISEMENT - CONTINUE READING BELOW
1 Crushes.
This isn't really a relationship because you're not in a commitment with your crush, but it's still significant in every girl's life. Your crush changes you and makes every day a bit brighter and easier for you. Don't know how to handle your crush or what you should do when you finally think you have one? Here's a checklist to help you.
We don't wish for any of you, Candy Girls, to get in bad relationships but if you are or if you have this feeling that you are in one, let this be your reminder. Check these signs to determine whether you are in one to help you get out of it before things get worse.
Toxic relationships are worse compared to bad relationships. It can drag you down and weigh you down, make you feel that you're incapable of finding something better than what you have now. It will also give you a million doubts about who you really are or whether you deserve these things or not. Spoiler: You don't. Give your relationship a checkup and know that at some point, you have to get out of it.
READ: Helpful Advice From the Boys For Couples in a Long Distance Relationship
There are also times when you'd be in a "thing" where you don't know if you're in a relationship with someone or not—almost relationships. Almost relationships are relationships, but not really. You will always be on your toes and you always will be in doubt whether there are rules that govern your "relationship" with the guy.
Laugh all you want, but us, girls, have this relationship with our celebrity crushes a.k.a. our imaginary boyfriends. Our famous boyfriends keep us happy. Well, most of the time until reports surface that they're already in a relationship, are engaged, or are already married.
6 With your ex who blocked you.
This relationship is the beginning of the end. It hurts when your ex blocks you and when you're not able to stalk him anymore, but consider this as the first step to letting go and moving on of a past relationship that just didn't work out.
ADVERTISEMENT - CONTINUE READING BELOW
7 Long distance relationships.
This type of relationship may not be easy and will ask a lot of sacrifices from you and your guy. Sometimes things will work out. Other times they won't. But know that whether you and your guy made it or not, long distance relationships will teach you a lot of thing, especially about being selfless and making compromises just to make what you have work.
Long term relationships are relationships that you'd want to last for a long time. You have a particular goal with your guy to end up together, and maybe you will. But who knows, right? For now, you both are focused on making things work so you can achieve your dreams.
Secret relationships are tricky. Maybe the reason why you need to keep it hidden and unknown is because of your parents, or maybe your friends who don't approve of you. The reason could be a lot of things. But if you're in one or are planning to be in a secret relationship, here's something to help you decide if it's worth taking a risk for it or not.
ADVERTISEMENT - CONTINUE READING BELOW
Once in your life, you'd get to be in a relationship that's just steady. It's not made up of grand gestures or grand declarations of love online or in public. It's the peaceful kind you could keep for as long as you could. Sure, it's not one that's devoid of problems but it's the kind of relationship worth keeping and worth fighting until the very end.
READ: 10 Trends Boys Hate But We Think You Should Wear Them Anyway—Here's How
Got relationship problems you want us to help you with? Let us know in the comments! :)