Have you been chatting with these Candy Cuties for the past 2 weeks? Andrew Baldwin and Patrick Uy are done with the Candy Cutie Encounters and this week, it's Yasser Marta's turn! You probably spotted and cheered for him at the #CandyFair2013 so make sure you've got your questions ready for tomorrow!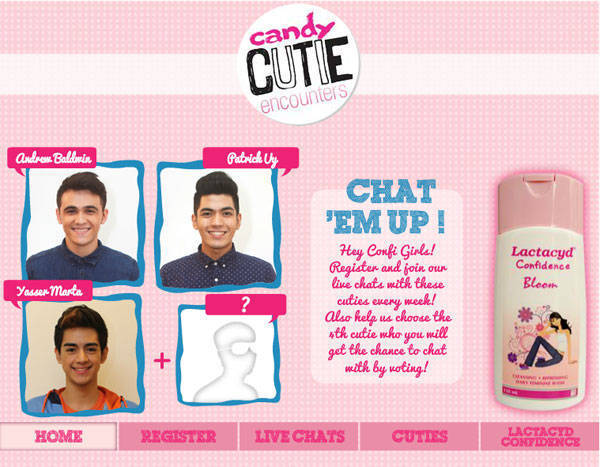 ADVERTISEMENT - CONTINUE READING BELOW
All you need to do to join the chat is to like the Girl Talks Page on Facebook and register for the chat app. Pretty easy, right? We suggest you go ahead and do it right now so all you need to do is log on to your Facebook account tomorrow and start the app right away.
Remember to log on and go to the app a little before 7pm so that you're already in the chat room once Yasser joins. We hope to see you all online! :)