We know you love that Candy cuties seem like the boy-next-door types that you can actually talk to. Good news: you can actually chat with them!
Through the Lactacyd Candy Cutie Encounters, Candy girls were able to chat with Andrew Baldwin last September 20: he dished on his fave songs and books, what he wanted to be when he was younger (he admitted wanting to be Steve Irwin), and talked about food, movies, and more.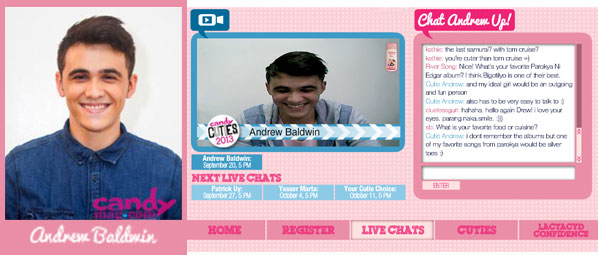 ADVERTISEMENT - CONTINUE READING BELOW
Patrick Uy was the featured Candy cutie last September 27. He chatted with the girls about scary films, outdoor activities he enjoyed, and confessed to being a dancer!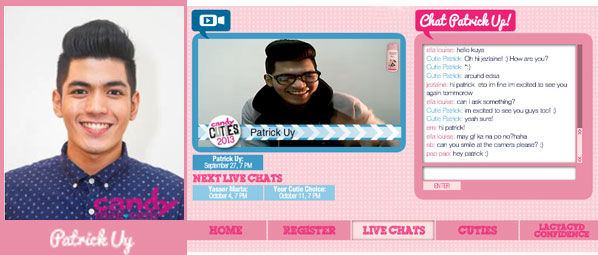 Interested to get to know more Candy cuties? Catch Candy cutie Yasser Marta on Friday, October 4 at 7pm by liking the Lactacyd Girl Talks page on Facebook and register for the chat app. Better to log on to the app a little before 7pm so you're in the chat room once Yasser is online, too.
ADVERTISEMENT - CONTINUE READING BELOW
See you online, Candy girls!