Guys
Candy Cutie Tweets: Sentiments for the Typhoon Survivors and Other Ways to Help
Because these guys aren't just cute, they care about what's going on too!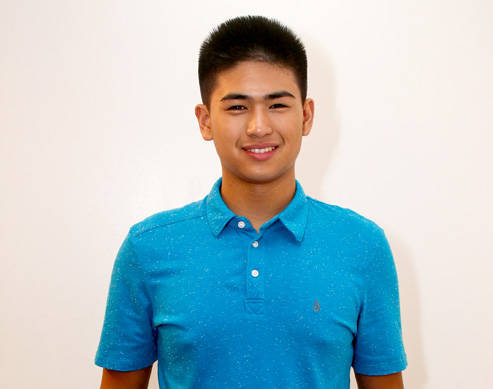 When everything seems lost, your faith will help you get back to your feet!
Keeping the faith

— Pete Cureg (@petecureg) November 10, 2013
Now you know that Kito Zialcita will stay with you even during terrible weather!
Spent a total of 9 hours today with @ikilayko even with the horrible weather #typhoondate #power http://t.co/Munv8M2m4j

— Kito Zialcita (@kitokitsss) November 8, 2013
We're not sure if Kit Thompson is crying for the same reason millions are, but his sadness speaks volumes!
my eyes are pouring

— keith thompson (@kit15thompson) November 14, 2013
Teejay Marquez still finds time to be cute and goofy! It's one way to turn a frown into a smile!
Imma cater to you ....👊 pic.twitter.com/WwqmLHu7Kc

— teejay marquez (@teejaymarquez) November 15, 2013
Rammy Bitongshares on twitter more ways to help victims hit by typhoon Yolanda, and it involves a well made Bayani shirt which you can wear with pride!
more ways to help https://t.co/O3HlkToFkm

— Rammy Bitong ⚡ (@rammybitong) November 14, 2013
Aaron preaches inspiring words that we can also apply during this time of crisis, if we want to help our fellow Filipinos, effort is definitely the key! There are so many ways to help from donating money or goods, to attending bazaars or events; we Candy girls can contribute in our own little way!
ADVERTISEMENT - CONTINUE READING BELOW
EFFORT IS THE KEY TO SUCCESS.

— Aaron Teejay Sanchez (@AARONTJSANCHEZ) November 13, 2013
Do you think Maqui Castelo has a point? We do hope everyone joining relief efforts is really there to help!
Packing relief goods ain't half bad. However, having too much people there would be counter productive to reaching the quota...

— Maqui Castelo (@CaliforniaMaqui) November 14, 2013
Jeric Gonzales offers his prayers and support!
Afternoon! Let's continue praying for our fellow filipinos in visayas! Let's all hope for their fast recovery! God bless them!

— Jeric Gonzales (@imJericGonzales) November 12, 2013
Manolo Pedrosa tells us a unique way to help out!
Help out those affected by Typhoon Yolanda and have yummy ham at the same time! pic.twitter.com/Hk1hY0pyv6

— Manolo Pedrosa (@NoloPedrosa) November 14, 2013
Alexander Diaz drops a teaser cover, definitely a must-listen to that helps calm nerves!
Droplets demo. Check it out :) http://t.co/vgYZhg4U8P

— Alexander Diaz (@AlexanderMcDizz) November 15, 2013
All you need is coffee, hot water, and milk sugar is optional!
What's your best and worst trait as a friend?
Stock your freezer with your all-time Jollibee favorites!
Make the most out of your time in self-quarantine!
It's okay to take it slow.
Are you ready to elect the next Philippine president?
A lot of them are apps we haven't heard of before.
We're sure you've seen portraits on your feed.