Guys
Being a Hopeless Romantic Is Actually Good for Your Love Life
There's something good in watching those rom-coms, too.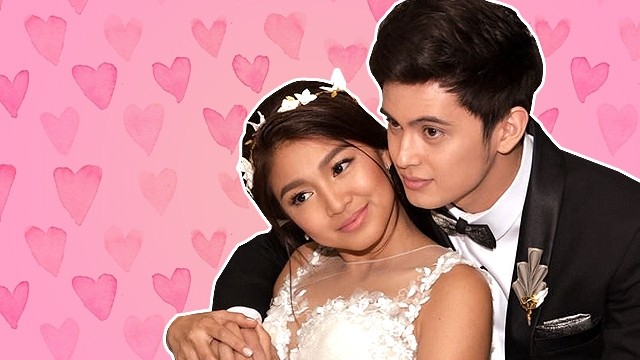 ART Trixie Ison PHOTO ABS-CBN
You are probably tired of hearing your family and friends tell you that you're such a hopeless romantic. Or how they ask you from time to time how it's possible that you never, ever get tired of those rom-coms (hello, 10 Things I Hate About You and A Cinderella Story) which you've probably watched a lot of times already. Well, the next time they do tell you those things, here's something you can tell them.
According to a study from the Journal of Social and Personal Relationships, being a hopeless romantic is actually good for you and your love life. (via TeenVogue.com)
Yes, being a hopeless romantic gives you impossibly high standards when it comes to the partner and the kind of relationship you want to have. But according to Sarah Vannier, Ph.D., one of those who conducted the study, "People with romantic beliefs did have higher expectations, but they were also more likely to see their partner as meeting those expectations. It is hard to say whether this is because they are seeing their partner through rose-colored glasses—e.g., their beliefs about Prince Charming make them think their partner is Prince Charming, even if other people might think that he is a frog—or if this is because they found and chose a partner who meets their expectations."
ADVERTISEMENT - CONTINUE READING BELOW
It would be easy for hopeless romantics to see that your partner or your bae is someone who can give you that kind of relationship and that kind of person. Sure, he makes mistakes and there will be times when things don't go the way you planned them to be, but it will be easy for you to forgive those few times, too.
Furthermore, it was explained that these romantic beliefs don't necessarily foster impossible standards for romantic relationships. It just means that those of us who are hopeless romantics know what good relationships are meant to make us feel and experience. And also because we've probably tried being in relationships that just didn't work out ourselves.
But the most important and exciting part? That if we want love, we know that we're not just supposed to sit around and wait for it to happen to us. We should go out there and go for it.
ADVERTISEMENT - CONTINUE READING BELOW
Are you a hopeless romantic? Do you agree with the study? Let's talk about this in the comments. We always love hearing from you. :)
The kind of wholesome content we all love to see.
Being away from each other teaches you to cherish every moment together even more.
Your Moon sign is all about your most intimate feelings, fears, and desires.
Gotta stay cool, fresh, and iwas pawis.
Remember the show Codename: Terrius when it was aired on ABS-CBN?
At 23, he is the youngest elected mayor in the country.
Rest in peace, Coach Aric.