Guys
An Open Letter To My Internet Boyfriend
This contains everything we could have been, if you were only serious enough.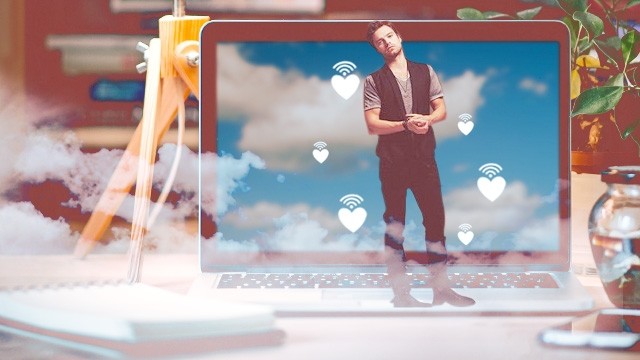 IMAGE Clare Magno
I stare at my phone screen, waiting for your reply. I've found myself in this situation quite a lot of times recently, with my eyes glued to my phone and my head thinking of reasons as to why you never reply as quick as I do. Maybe it was because you were busy with some other things in your life, things that, despite our "relationship," I never hear or know about.
Urban Dictionary says, "internet boyfriend, n.: A male acquaintance that one met on the internet and would spend countless hours online chatting with." Funny, when I read this I instantly thought of you. The definition hit the exact spot of what we were, and that hurt. Because really, that was the only thing we were. We were only two people who had a relationship online.
We were two people who only knew each other through our phone screens.
When I asked you what this thing going on between us is, I imagined that you looked up from your phone and stared outside. You would ponder on it for a moment, then send your reply. In reality though, you replied 5 seconds after I hit send. It was as if you already knew, you've given much thought about what 'this is' and  you were ready to put me in that box. And even though I knew I was going to be put there, I didn't mind. Just as long as I still got to talk to you, then it would be fine.
ADVERTISEMENT - CONTINUE READING BELOW
CONTINUE READING BELOW
Recommended Videos
I told myself that maybe we could become real, or "official," that maybe you were just sorting some things out and preparing for my arrival in your saga but as time passed, I realized you never wanted anything serious. Instead, you wanted it online, in between your own responsibilities and tasks. You were just an illusion, at a time when I wanted something to be so real, you merely wanted a break from your own reality, someone whom you didn't know and wouldn't have to see every day.
We clearly wanted different things, I wanted to be more than just an online presence. I wanted to be the person you would see at the end of your classes, the person you would rant to whenever your professors would just be completely unfair, the person you would have late night Jollibee drive throughs with whenever you would be craving for your Chicken Joy. And you would be the guy I would finally get to show my favorite book store to, the guy who I would end up making my personal assistant but would, at the end of the day, hug really tight and thank. The guy I would introduce my parents and friends to. The one whom I would bully just to eat the food I would cook, whether it was burnt or not.
ADVERTISEMENT - CONTINUE READING BELOW
But you only wanted someone to pass the time, someone who knew just some parts of you, parts that you could filter. I only knew a version of you, a version that didn't really complete who you really are. You only wanted someone to share some things to, things that were too insulting and too personal to share with the people you see every day because you feared you would hurt their feelings, or worse, make them leave. I was that person, that parenthesis that you used to clear out any ill things in your life.
It's ironic to think that you could talk to me about everything in your head, and yet I still have no clue on who you really are. I don't know how long this charade going on between us is going to last, and I honestly don't know what's going to happen.
I hope you think about this, and when I stop replying, I hope you know why.
ADVERTISEMENT - CONTINUE READING BELOW
The security issues detected "may have been actively exploited" by hackers.
"No matter how hard we tried to make it work, it wasn't meant to be."
Take your pick from this list of self-care apps and mood trackers.
It's happening in stores and online!
It isn't an easy feat even for the regular students like us.
In case you're curious about what kind of jobs are currently available in the market.
For when you're feeling adventurous.
You can spend Happy Hour watching the sunset!
He majored in Civil Engineering and wants to build a big home for his family.
As well as students of state colleges and vocational schools.
Maybe get one for yourself, too?
From The Candy Bulletin Community