It is ironic that in a time when communication is made easier—you can connect with someone in just one click—we still have so much left unsaid for the person who left us hanging, for that guy who didn't give us a chance, for the one that got away, for the person we didn't end up with, for your ex (which could be an ex-boyfriend or just an ex-something).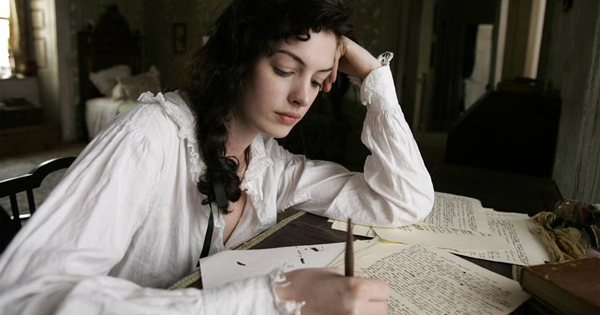 ADVERTISEMENT - CONTINUE READING BELOW
And maybe it's partly because we don't know where to start or how to put it in a way that won't hurt them as much they hurt us. So when we read open letters, we just hope they'd get the message once we share it on our Walls, Feeds, or Timelines. If you're one of those people who have so much to say, but note enough courage to write them down and send them to that one person, allow these open letters from us and our readers to help you.
1 For That Love That Burned the Brightest
"Here's to you and what we had; the kind of love that put the stars and sun to shame."
"Maybe in another life, I can be your girl and I'll be the one to make you stay. Maybe we'll live up to those promises and maybe you won't be the one that got away."
ADVERTISEMENT - CONTINUE READING BELOW
3 For the Guy You Secretly Loved All Throughout High School
"Maybe one day we'd get to see each other somewhere, familiarity drawing us in. Maybe one day we'd even happen, but for now this is enough. We're both happy. You're happy and that's enough."
READ: What Really Happens When You Watch Your Ex Love Again on Social Media
4 For the Person You Regret Leaving
"The thought of you is pretty much ironic; you are the cause of my happiness and yet you are the root of my heartache. I am aware that it is wrong to ask for you to come back and be with me again because I have been so selfish when I left you in ruins."
5 For the Guy Who Left You Hanging
"I've been holding this flag for the two of us for so long."
READ: Two Ways You Can Tell That A Guy Isn't Over His Ex Yet

ADVERTISEMENT - CONTINUE READING BELOW
6 For the Guy Who Broke Your Heart
"I hope I could finally bury this. I hope all the bitterness and sadness will be replaced with peace. I still hope that someday we could be good friends when you're ready. It's all where it started and I hope it's where it also ends."
7 For the One Who You Thought Wanted To Stay, But Left Anyway
"Did it ever hurt? I hope it did. I hope at least it did because so far, truth be told, the pain you inflicted, it hit me. Hard. And it still hurts."
READ: 6 Reasons Why You Should Rekindle Friendship with Your Ex
Got a story to share? Shoot us an e-mail at candymagazine @gmail.com and you just might see your work published here. :)