Guys
What to Expect When You Get Into a Relationship for the First Time Ever
It won't always be easy but believe us when we say that your first relationship will always be special.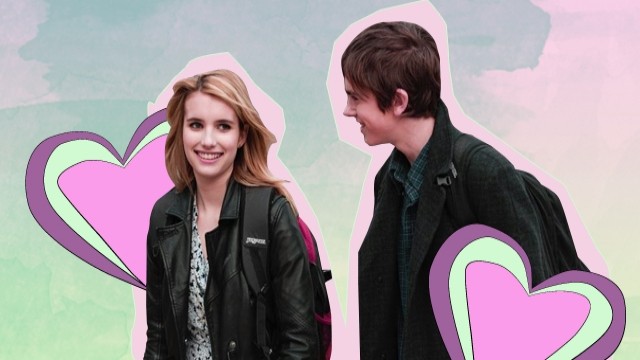 ART Trixie Ison
It won't always be easy but believe us when we say that your first relationship will always be special. It's a chance to create precious memories with someone you care about while learning valuable life lessons along the way.
We've rounded up some of the things that you will definitely encounter in a new relationship. See if you're truly ready for this new chapter in your life.
EXCITEMENT
Being in a relationship for the very first time puts you in an exhilarating position. Everything feels new and you cannot wait to discover what makes falling in love for the first time so special. It's a great chapter of your life where you are handed a clean slate to create the best memories with your partner. Plus, there's also that long list of firsts still left unchecked! There's so much to look forward to.
Just imagine your first kiss, your first romantic date, your first road trip, and other relationship milestones that would surely be the start of endless inside jokes and special traditions. In fact, even your first fight as a couple seems exciting just because it's something that has not happened before.
ADVERTISEMENT - CONTINUE READING BELOW
VULNERABILITY
Being in a relationship suggests that you have to share yourself with another person. It means that there might be some hidden chapters in your life that you would eventually need to share and there might be some secrets that you would have to reveal along the way. It also implies that being completely open with another person can unravel some of your insecurities.
CONTINUE READING BELOW
Recommended Videos
Your first relationship can be really challenging especially if you're not used to the idea of breaking down your walls and letting someone in. That's perfectly okay. You are allowed to feel this way. After all, you are essentially placing your total trust in another human being and there's nothing that you can do but hope for the best.
Just remember that with the right partner, your feelings will always be deemed valid and you can always count on him to protect you.
FEAR
Relationships do not come with guarantees. They are risky investments that you have to carefully choose. So when you are in a relationship, it's only normal to wonder whether or not you made the right call. Committing to someone is understandably scary especially when it's your first time. There's always that looming feeling of uncertainty that keeps you on your toes.
ADVERTISEMENT - CONTINUE READING BELOW
Are you truly ready for this relationship? Are you with the right partner? Is he going to break your heart? Are you going to break his heart? It's a big leap of faith but you also know deep down that it's a chance worth taking.
BLISSFULNESS
Your first relationship will always bring blissful memories because it is pure and untainted. Your story may not always be perfect but we are sure that there's a part of you that will be forever thankful for taking this journey. Being in a serious relationship takes a lot of courage and hard work. It is only appropriate to let your first relationship serve as a reminder of that time you were brave enough to take a chance on love.
So, whether your first relationship ends up as the century's greatest love story or simply just a learning moment, always be reminded that it's a valuable chapter of your life and you deserve to cherish every moment of it.
ADVERTISEMENT - CONTINUE READING BELOW
Have you ever heard of the *Off-Facebook Activity* tool?
At The British School Manila, students use social media to foster a sense of belonging.
Here's a little throwback that will make your day!
The security issues detected "may have been actively exploited" by hackers.
"No matter how hard we tried to make it work, it wasn't meant to be."
Take your pick from this list of self-care apps and mood trackers.
It's happening in stores and online!
It isn't an easy feat even for the regular students like us.
In case you're curious about what kind of jobs are currently available in the market.
For when you're feeling adventurous.
You can spend Happy Hour watching the sunset!
From The Candy Bulletin Community