1 Rustic Mornings
If you're looking for a new place to have some breakfast food any time of the day, then make sure to pay Rustic Mornings a visit. Their perfect outdoor setup is really something you need to see. Refresh yourself with one of their thick and creamy milkshakes or anything from their dessert menu. Oh, and don't forget to try out their Crispy Churros Waffle!
Rustic Mornings is located at #11 Isabelo Mendoza St. San Roque, Marikina City. They accept walk-ins from 8AM to 4PM, Monday to Sunday.
2 14 Four Café
If you're into quaint and quirky cafés, you might want to check out that space at 144 Magnolia Lane. It used to be a furniture showroom but now, it hosts baby showers and wedding ceremonies. When they're not too busy with hosting events, their café is open to anyone who wants to just relax and unwind with great food. Their beautiful garden interior together with their signature 14 Four Tapa will make you never want to leave.
ADVERTISEMENT - CONTINUE READING BELOW
14 Four Café is locaed at 144 Magnolia Lane, Brgy. San Isidro, Greogria Heights Subd., Taytay, Rizal. They are open from 10AM to 10PM.
3 Pinto Art Museum
I'm sure you've heard about Pinto Art Museum once or twice—a photo might have popped up in your Instagram or your friend might have tweeted about it. Cheesy and tacky handholding photos aside, there are many views and sights in the museum that are just way too beautiful not to see. The museum is extremely beautiful, especially around golden hour. Plus, there's always something to admire in each corner.
Pinto Art Museum is located at 1 Sierra Madre St., Grand Heights, Antipolo, Rizal. The place is open from 9AM to 6PM.
4 Las Casas Filipinas de Azucar
You and your guy will never be bored when you're in Las Casas Filipinas de Azucar. Aside from their watersports activities, you can opt to go biking, or pay a visit to their board games room, or even take the heritage tour to hear all about the origin of the houses.
ADVERTISEMENT - CONTINUE READING BELOW
Las Casas Filipinas de Azucar is located in Bagac, Bataan. They're open from 9AM to 7PM.
5 The Girl + The Bull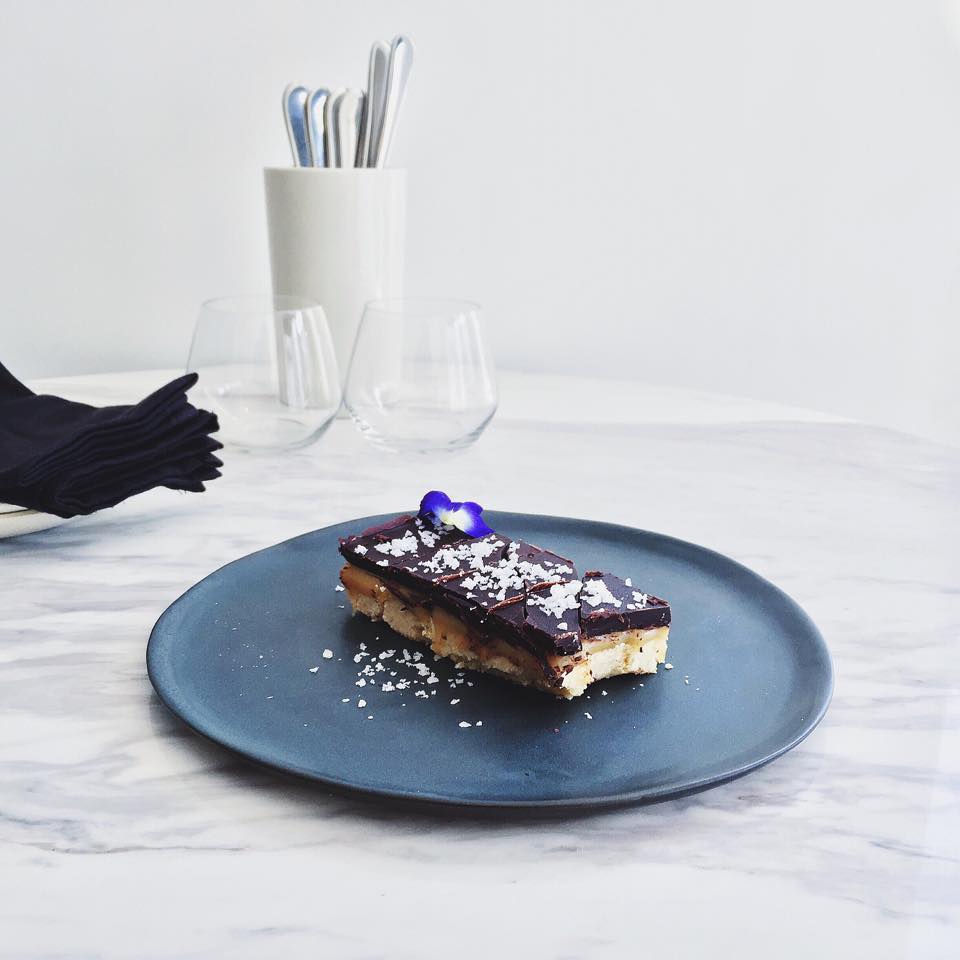 via Facebook (The Girl + The Bull)
Famous for their eccentric and unique recipes, The Girl + The Bull is definitely something to try. From Buttermilk Fried Chicken down to the famous Faux Twix, you will surely fall in love with at least one of their dishes. While waiting, you may also check out the artwork or photographs hung around the walls.
Reservations are highly encouraged since they can get packed pretty quickly.
ADVERTISEMENT - CONTINUE READING BELOW
The Girl + The Bull is located at 346 Aguirre Avenue, BF Homes, Paranaque. They are closed on Tuesdays and Wednesdays, and are open from 12PM to 3PM and from 6PM to 10PM.
6 Bucky's Counter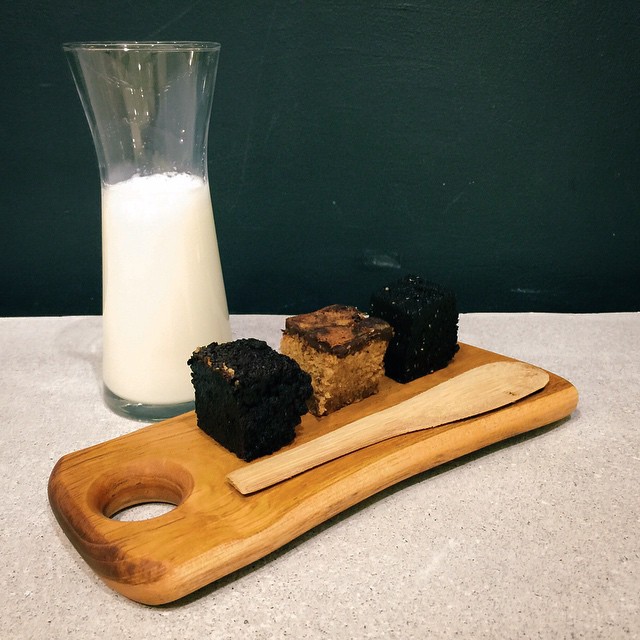 via Facebook (Bucky's)
If the foodie and sweet tooth in you are just dying to try out a new and delicious dessert, then Bucky's Counter is the place for you. They're famous for their signature Bucky—flourless chocolate cake combined with fudge brownies. However, they've been adding more and more stuff to their menu so don't miss out!
ADVERTISEMENT - CONTINUE READING BELOW
Bucky's Counter is located at the Mezzanine Level of JJACC Building, 169 Aguirre Avenue, BF Homes Paranaque. They are open from 1PM to 9PM.
7 Ayala Museum
If you and your guy are both looking for an educational yet fun date, then you should definitely check out what exhibit is on at the Ayala Museum. Not only is it a contemporary museum that features a cultural heritage and a rich history, but it also hosts and offers art workshops. Aside from their permanent displays, they also put up new and different exhibitions almost every month. Don't forget to show your school ID for a discount for admissions!
The Ayala Museum is located at Makati Ave. corner Dela Rosa Street, Greenbelt Park, Makati. They're open from 9AM to 6PM, Tuesdays to Sundays.
8 Carpe Diem
Perfect for a pair of coffee enthusiasts, Carpe Diem offers a wide variety of coffee drinks and beverages such as Matcha Green Tea and Dark Choco Blackforest with latte art that is just too cute to handle.
ADVERTISEMENT - CONTINUE READING BELOW
Carpe Diem is located at 122 Aguirre Ave., BF Homes, Paranaque. They're open from 9:30AM to 12MN from Sunday to Thursday, and from 9:30AM to 1AM on Fridays and Saturdays.
Know more beautiful places we should visit ASAP? Share them in the comments or via Twitter @candymagdotcom. :)