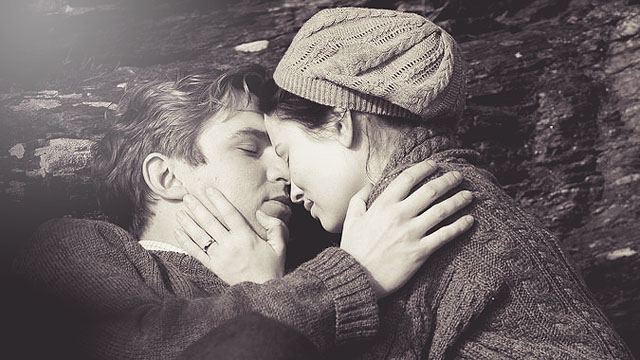 Whether it's love at first sight, an accidental meeting, or serendipity, people can't resist a good romance. A perfect beginning, however, doesn't always guarantee a happy ending. Here, we list down eight reasons why some love stories endure and why others fade away.
1 "We don't see eye to eye on the most important things."
They say that opposites attract, but if you and your guy can't even agree on the most basic principles and values in life, you'll end up fighting every step of the way. Remember, a relationship takes work, but it shouldn't be too much work!
2 "I'm not the same person I was when we got together."
People change—and not always in ways that'll bring you and your guy closer to each other. When this happens, go out on dates, have more conversations, and spend more time together. There's no reason why you can't get to know the man who captured your heart all over again.
ADVERTISEMENT - CONTINUE READING BELOW
3 "I cheated."
There's a reason why relationship experts say that people may be better off not coming clean about cheating. That''s because the moment one party crosses the line, it changes EVERYTHING. Feelings of doubt, anger, and betrayal replace those of love, respect, and trust.
Then again, keeping your dirty secret can also take its toll on your conscience. Examine your reasons for straying. Talk it over with your closest friends or ask your parents for advice. Only by getting to the bottom of your unfaithfulness can you really begin mending your relationship.
4 "He's too immature."
He has no regard for the future. He's inconsiderate and only thinks of himself. Instead of communicating openly with you, he throws a tantrum. All these are signs of immaturity, and no matter how much you love your guy, it's not your responsibility to raise him. Instead, have an honest conversation about his behavior. Tell him that he needs to man up or risk losing you for good. If that doesn't make him put in the least bit of effort, then perhaps you're better off finding someone who will.
ADVERTISEMENT - CONTINUE READING BELOW
5 "We hardly see each other."
Quality time is very important in a relationship, so if you and your man are both too busy to even ask about each other's day, your relationship will eventually crumble. LDR couples are especially vulnerable. Sure, there's always Skype or Facebook Messenger, but separation, and more dangerously, loneliness, can take a toll on both parties. Don't let either eat away at your relationship. Even if you have a hectic schedule, take a few minutes off to send him a text or give him a call.
6 "I can't trust him anymore."
Loss of trust doesn't always have to do with infidelity. A person can be completely faithful but still prove himself unworthy of your trust. Unfortunately, it's also one of the hardest things to build back up.
7 "I can't stand his family."
Even the strongest relationships can break under the weight of familial disapproval. If you and his folks don't get along or vice-versa, don't make things worse by picking a fight. Maintain your distance and try your best to make nice.
ADVERTISEMENT - CONTINUE READING BELOW
8 "I just don't love him anymore."
People fall out of love. It happens. A couple who's been together for a while could wake up one day only to realize that they don't love each other anymore. According to Mind Body Green, this is normal. At this point in your life, you can either move on and find someone new or try to work on your relationship.
This story, 8 Major Reasons Couples Break Up, originally appeared on FemaleNetwork.com.
* Minor edits have been done by the Candymag.com editors.