A good first impression is always important. In many cases, these first encounters with people leave lasting impressions to whomever you meet. More over if they're towards your guy's parents. Trust me, I've had girl friends who have left better impressions on my mother than some of the girls I've dated (not that I've dated a lot). My mom even preferred that I date some of those friends instead. Some of these tips may give you a general idea of what parents generally like in the girl their son is dating, so grab your pen and paper and take notes!
1. Look presentable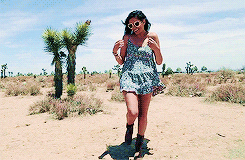 Tumblr via giphy.com
ADVERTISEMENT - CONTINUE READING BELOW
Make sure you look fine. It's a little superficial, but how you look during the first time you meet your guy's parents actually plays an integral part in what kind of impression you'll give.
I had this chinita friend who dressed up really well. I saw her for consecutive Sundays and introduced her to my mom both times. To this day my mom asks me about her and says that she finds her really pretty. Sometimes, my mom even asks me to ask her out, even if I say that she already has a boyfriend.
The impression really lasts.
2. Dress for the occasion.
via im--thinking--out--loud.tumblr.com
ADVERTISEMENT - CONTINUE READING BELOW
The point is to look like you're dressed for a specific event. If you were invited to a fancy dinner, make sure you dress like you are going to a fancy dinner. Invited to merienda at a dessert place? Maybe you shouldn't be in a gown, wearing full makeup. Just make sure to look like you've put an effort into picking an outfit. That would say that you actually care about meeting his parents and the occasion in which you'd meet them. Win!
3. Be proper
via vampire-diaries-lover.tumblr.com
ADVERTISEMENT - CONTINUE READING BELOW
Observe basic social manners. Don't burp out loud and if you accidentally did, say "Excuse me." Don't talk with food in your mouth. Cover your mouth when yawning or coughing. The list goes on. You know what it is.
A girl I used to date would always be prim and proper when she's meeting my mom, even if she was a bit shy. Because of that, my mom liked her. Not that she wasn't really proper. It was just better that she put her best foot forward.
4. Don't be too shy.
via arnsoto.tumblr.com
ADVERTISEMENT - CONTINUE READING BELOW
When parents meet you they usually ask a lot of questions. "What school do you go to? Do you have any siblings? What do your parents do? What are you hobbies?" It may get a little annoying and they may sound a bit intimidating, but they're really just asking those things to get to know you. This avid questioning is usually a good sign, so don't be afraid to respond. Be confident, answer politely, and it will be good from there.
5. Tell stories.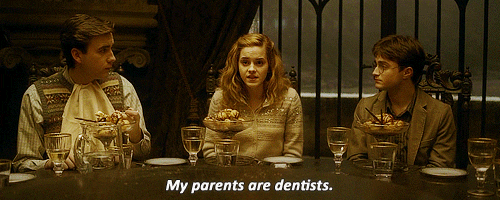 via roachpatrol.tumblr.com
ADVERTISEMENT - CONTINUE READING BELOW
If you're feeling a little more comfortable, try sharing stories. It can be about anything! Maybe the first time you met their son, when he started courting you, or something that personally interests you. It gives his parents a better perspective of who you are as a person, and grants an access to a slightly more intimate relationship with them. This is you opening up.
6. Befriend his siblings (if he has any).
via i--want--to--believe--in--dreams.tumblr.com
ADVERTISEMENT - CONTINUE READING BELOW
Remember that when you meet his parents, you're also trying to win his entire family over. What better way to do that than to be liked by his siblings as well? Just put on your friendliest face and play with his little sister or chit-chat with his ate about "girl stuff." Trust me, get through this, and it's one step closer to actually being a part of the family.
7. Be yourself.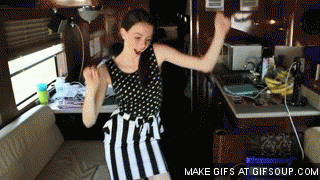 Tumblr via giphy.com
ADVERTISEMENT - CONTINUE READING BELOW
Lastly, and admittedly the most cliché, just be yourself. Parents ask to meet you because they want to get to know the person their son has fallen for and that person is the real you. Maybe you can up the ante by being a little more polite, proper, and nicely dressed, but make sure your personality still stands out. If you play your cards right, they'll accept you just as how your guy did.
Hope these help! Good luck!
Got tips to share? Let us know in the comments or tweet us @candymagdotcom. We always love hearing from you. :)