Two more weeks and we'll be celebrating Valentine's Day again. If you're not in the mood to brave the V-Day traffic and go out with your guy or you just want to do something different with him next year, then here's a suggestion: Why don't you cook your date meal together. We have a lot of suggestions here on the site for you. Scroll down below and pick the kind of date you're planning to have with your guy this year.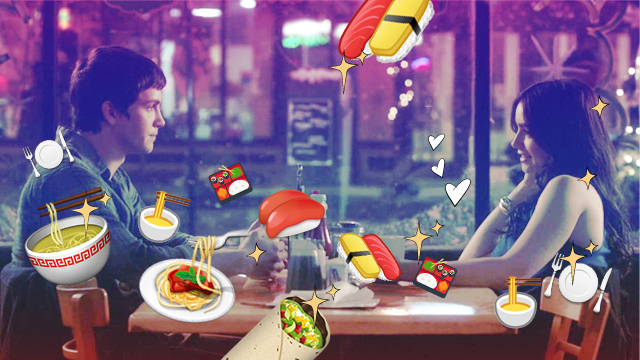 ADVERTISEMENT - CONTINUE READING BELOW
Try your hand at baking this love month. We have listed seven cakes you can make for your guy and enjoy it over a cup of tea or coffee.

For a celebrity-inspired date.

Make one of these gorgeous dishes inspired by your favorite celebrities. From Lauren Conrad's upgraded french toast to Zendaya's summery rice salad, this list has you covered.

You and your guy crazy about anything cheesy? Why don't you make date food that's loaded with cheese for your special meeting this Valentine's Day? No one can definitely say no to eating cheesy food from appetizer to dessert.

Both of you got sweet tooth? There's nothing like treating yourselves to a nice sweet time together featuring one or all of these super easy to make sweet treats. Yum!

If you're planning to just marathon movies the whole day, here are snack recipes you will both love. Treat yourselves to a nice time in the company of your favorite movies and favorite comfort food during your celebration of the love month.

ADVERTISEMENT - CONTINUE READING BELOW

Been eating junk food since the year started? Why don't you munch on a few healthier options even just for a day? We've rounded up easy recipes you can prepare and enjoy together in this list!

Planning to go pasta crazy on Valentine's Day because it's your favorite food to enjoy as a couple? These 12 pasta dishes are the answer to your pasta cravings! Work on a dish or two together, so you have more time to bond with your guy.
Got more suggestions? Share them with us in the comments. We always love hearing from you. :)