Remember that time when you stared at your crush like he was some angel sent here on Earth with a special mission to distract you? You were looking at him for what feels like forever and then poof! He turns around, sees you staring, and you don't know what do.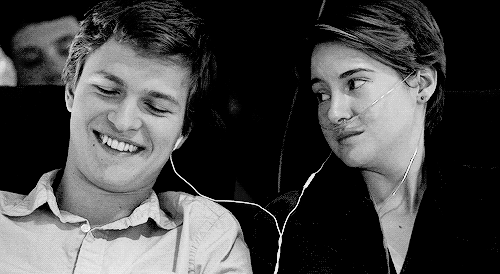 via giphy.com
Here's a list you may want to check out to immune you from this kind of situation next time. Good luck, Candy Girls!
1. Run away. It's the easiest and fastest way but that would be lame-o, don't you think? You are a young lady, so try to keep calm before doing something you may regret later.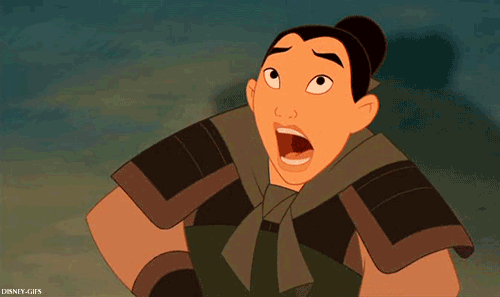 via giphy.com
ADVERTISEMENT - CONTINUE READING BELOW
2. Look away. The easier thing to do, especially if you have a really quick reaction time. Let him make sense of the situation the way he wants to. If he tells people about how he caught you staring at him, he'll only look like someone with a huge ego. He has no choice but not to mind what just happened... unless he likes you back, in that case congratulations.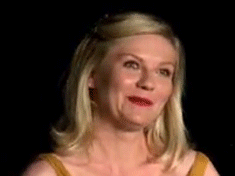 via giphy.com
3. Say hi. Because why not? You were just stealing glances. It's not as if you stole anything important. Give him a little wave and then mouth a little hi or hello. Promise, that will take the awkwardness out of the sitch.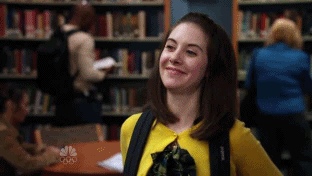 via giphy.com
4. Challenge him to a staring contest. This gives you the two things you've always wanted to have: his undivided attention and you're undivided attention for him. Hitting two birds with one stone, ladies. That's how you do it. It's a win-win situation for you. You've got nothing to lose... except maybe you're cool when those piercing eyes of his stare at you for a few minutes.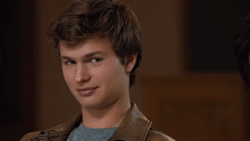 via daisiesinmygarden.tumblr.com
5. Tell him there's dirt on his face. Aww, now isn't that sweet? Only a few people can do that. They say that those who can tell you there's dirt on your face are the ones who're comfortable enough to tell you the truth. We could only hope that that sends him all the right signals and make him notice you.
6. Take out your phone. Pretend that you just accidentally stared at him because you were thinking of a reply to someone you were talking to. How dare he think you were really staring at him!
ADVERTISEMENT - CONTINUE READING BELOW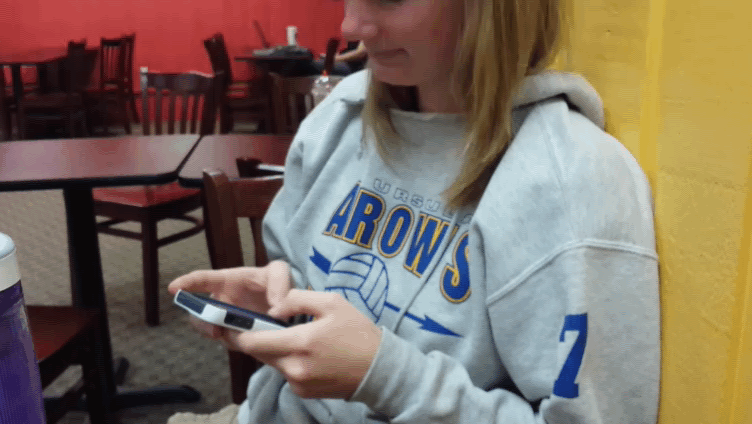 via giphy.com
7. Give him a knowing look. Make him go cray and let him think, "Why is she being creepy? Does she know something about me that many people don't???" If he asks you what that look was for, tell him you were just teasing. That certainly made him notice, so yay!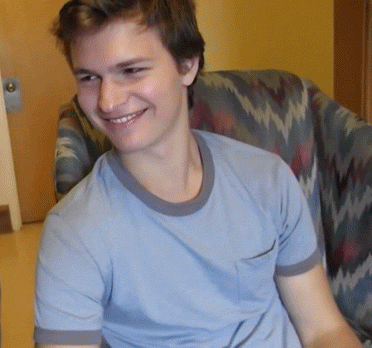 via pantspower.tumblr.com
How do you deal with something like this, Candy Girls? Share your tips in the comments or tweet us @candymagdotcom to join the conversation. :)