Guys
7 Things Only Passive-Aggressive Girlfriends Do
Are you one?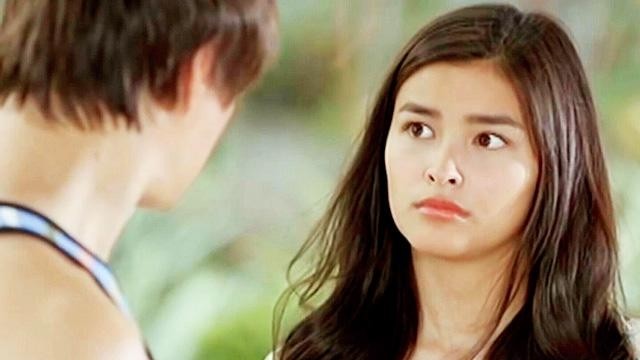 IMAGE ABS-CBN
Admit it, Candy Girls, there are a lot of moments when you get all passive-aggressive with babe instead of telling them what's exactly wrong and why you got so annoyed. Are you becoming a passive-aggressive GF already? Read the signs below!
You post things on social media that are indirectly for them.
Instead of actually talking to them after they did something you didn't like, you go online and do any or all of these things: post something that says you're unhappy, like a post that says something about being in an unhappy relationship, or worse, change your relationship status to single.
You never forget what they did five years ago.
Whenever you fight or argue, you bring up what they did months or even years ago—something they can barely remember even! Forgive and forget? What's that?
You make it a point to make him feel that you're annoyed—without the intention of telling him what annoyed you in the first place.
ADVERTISEMENT - CONTINUE READING BELOW
You barely react to what he's saying or doing for you. Instead of telling him why you're in a bad mood, you just wait for him to find out through all the signs you're throwing here and there. If he can't get that you're mad, then it's just another reason to get annoyed at him. *sigh*
CONTINUE READING BELOW
Recommended Videos
You reply to him with "K" or "OK."
He joked about your feelings or he said he had other plans for the weekend instead of going out with you. You don't like what he just said. But instead of actually telling him you're annoyed at him, you reply to his messages with "K," "OK," or even "No prob. Go ahead." Uhm.
You tell him you're fine when you're actually not.
When he finally notices that you're not being your usual energetic self and asks you if there's a problem or if you're okay, you tell him that you are—when you're actually not. :(
ADVERTISEMENT - CONTINUE READING BELOW
After hiding your nega feelings for a while, you suddenly blow up.
You've been hiding it for weeks or even months, instead of actually telling babe. And then suddenly, your emotions get out of hand and you have an outburst for something so small or something that shouldn't even be an issue at all!
You're used to doing all these things instead of talking to babe.
Being a passive-aggressive GF has been a solution for you. Instead of telling him you want to talk about your feelings, you resort to hiding it deep down. As a result, you end up arguing about things and you both don't seem to come up with a solution together.
You do know the solution to all the nega feelings you have, right? Next time, make it a point to talk to your babe about what he did wrong. The more you try to hide your feelings and pretend there's nothing wrong, the more it'll bubble up to the surface in the future. And when that time comes, it might get uglier.
ADVERTISEMENT - CONTINUE READING BELOW
'Mom and I have worked so hard to get to where I'm at.'
It's all thanks for their common love for making coffee.
They once received a lot of hate for their dark skin, but they rose above it and are now leading the shift in society's beauty standards.
First of all, you will be laughing so hard with each episode. Surprise!
Some important life lessons...
The frustration is real with these dramas!
They also received an award!
They come in five cool colorways!
Coincidentally, Pink Sweat$ got engaged to girlfriend JL Bunny just a day before.
From The Candy Bulletin Community