Ever got into an argument because of something you said while he wasn't feeling so giddy? Like you, we also have moments when we're not feeling too chatty. Whether it directly involves you or not, it doesn't really matter. When you hear us say, "I'm not really in the mood to talk right now," we're really not in the mood. It's best to just let us be alone for a while. However, if you do decide to still talk to your guy, here are 7 things you remember when you're dealing with an upset guy.
1. Don't say "Whatever." It's really simple: Do not say anything that connotes that you don't care. Don't dismiss his thoughts, opinions, and possible leftover anger. You can infer that it's been a bad day, so the least you could do is show that you care.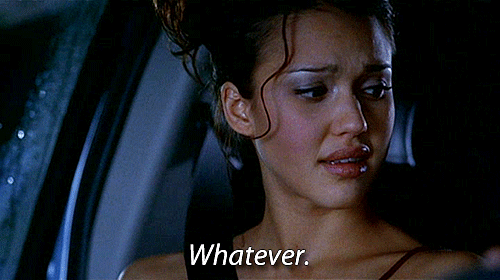 via petitpocket.tumblr.com
ADVERTISEMENT - CONTINUE READING BELOW
2. Don't bring up unrelated topics. Try to keep things within the topic. If you need to give advice or console, by all means do so. That might help. Just don't go off topic and tell him about how your nail broke earlier or how your favorite One Direction band member is so gwapo. Those things aren't exactly what he'd prefer hearing after having a bad day. Of course, it's different if he asks about how your day was. Then go ahead and kwento the hours away.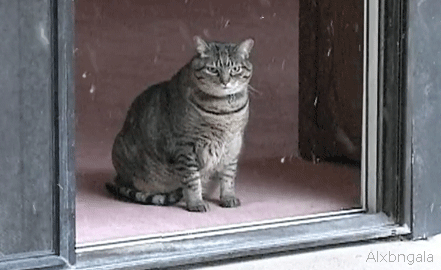 via gifs-for-the-masses.tumblr.com
ADVERTISEMENT - CONTINUE READING BELOW
3. Don't keep pressing him about being wrong. Just fought? Don't keep nagging him about his faults. Like girls, guys also like being right. I mean, we thrive on competition, and an argument is something we don't like losing in. Even if you are right, just try to understand that he's been through a rough day, and maybe you could just shove your right-ness in his face some other time when he's feeling better.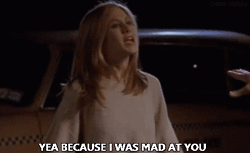 via butlercat.tumblr.com
ADVERTISEMENT - CONTINUE READING BELOW
4. Listen. A friend of mine tried comforting her boyfriend and later asked what was keeping him down in the dumps AFTER he said what it was all about. She obviously wasn't listening. If you plan on talking, listen and listen carefully. This should go without saying. If it were you, how would you feel?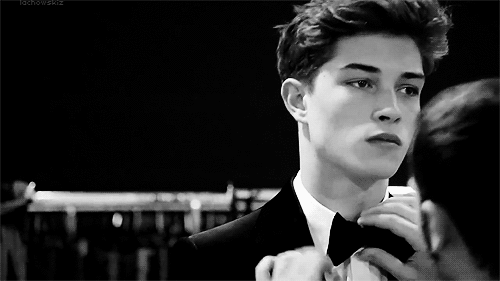 via f*ckingsexyboys.tumblr.com
ADVERTISEMENT - CONTINUE READING BELOW
5. Don't say that you can fix it together. When guys say they want to be alone, they plan on dealing with the problem alone. I know someone whose girlfriend tried to insist that they fix the problem together while the guy just wanted to be left alone, and they ended up having a really huge fight. Try not to do the same. Respect the space.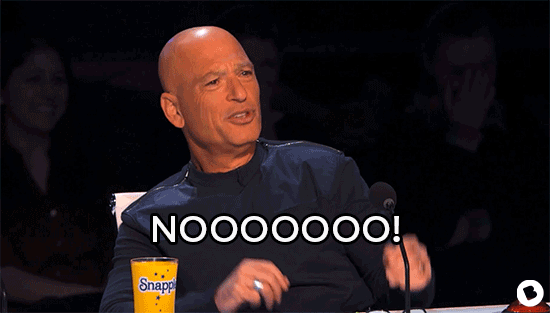 via beamlyus.tumblr.com
ADVERTISEMENT - CONTINUE READING BELOW
6. Don't compare. The last thing you should do to an upset guy is to compare him to someone else. Don't tell him to do what your guy friends do when dealing with a similar problem. They're different people who manage problems differently. It's bad enough being distressed, don't make him feel even worse by suggesting that another person's way of handling things is better than his. Recommending another way of dealing with the situation, however, is fine.
NOTE: The only time it's okay to compare is when you're making him sound better than the person of comparison.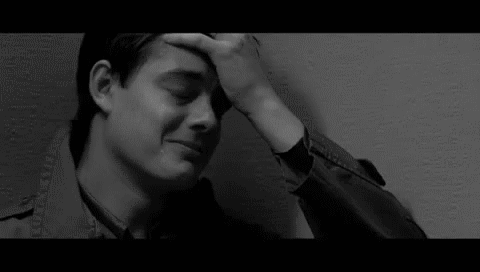 via vrivnv.tumblr.com
ADVERTISEMENT - CONTINUE READING BELOW
7) Sometimes, you just don't have to say anything at all. I'm going to go full-circle and just go back to the fact that many guys want to be left alone when they're upset. Of course, your presence wouldn't be such a big deal if you insist. If he doesn't want to talk, just be there. Listen if he rants, or stick around while he's quiet and maybe hug him while you're at it. Sometimes the best comfort you can give isn't the words, but the actions. Those will mean so much more.
via 23-hour-party-people.tumblr.com
ADVERTISEMENT - CONTINUE READING BELOW
Got feelings? Let us know in the comments or tweet us @candymagdotcom. We always love hearing from you. :)