Theo James was recently interviewed by Flaunt Magazine for their location issue and while we're reading through it, we conclude that he is indeed the most perfect human being ever. We don't think we need to convince you, because we know you don't need reasons to love him even more. We're just stating facts and this is what Candy Girls do—fangirl together. Happy FOUR-iday, ladies!
1 He is mysterious.
And we, honestly, don't have problems with that. We love writing about Theo and researching about him even if it gets difficult sometimes. Even his interviewer for the Flaunt cover story thinks so, too. To which he said, "I'm glad there's not much information." Theo would rather keep to himself, skip celebrity parties, and hold back on major details during interviews.
2 He will never join social media.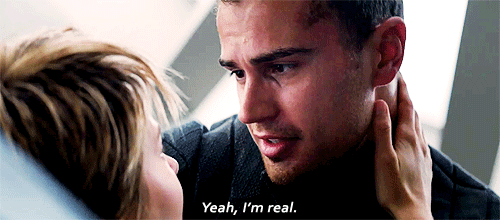 via jen7waters.tumblr.com
ADVERTISEMENT - CONTINUE READING BELOW
His reason for doing so is pretty smart. "I don't have it and I never will. Other actors I know are really good at it and they rock and roll it, but it's not for me," he explained. "If I post a picture of us having a drink now and get loads of views or comments and stuff, then suddenly you're quite exposed and you're in a world of work. I just like being present." And by that he means...
3 He wants to be present in the moment.

via forevericons.tumblr.com
"I think people struggle with that now, being present in a time and place. There's a lot of talk about mindfulness now and that's about the ability to be present and not constantly affected by erroneous sources around you—that stimulus through a computer or through worries. It's about being fully present," he said. "Most of the information is completely useless and it's totally mind numbing because it doesn't actually add anything to your sense of self. And interacting singularly with an interface—there's a limited amount of learning that can be experienced." Okay, Theo, we're taking notes now.
4 He's a reader.

via forevericons.tumblr.com
Instead of wasting time going online and looking at things written about him, the Insurgent actor reads a book instead. "Read more," he said. "Read every time you go to bed, read in the day—because at least reading a book, you can't be distracted by anything else." Wise, didn't we tell ya?
5 He thinks you're worth it.
Yes, he's saying that because he's playing Four in the Divergent Series and because he's talking to Tris (Shailene Woodley), but who says we can't pretend this is real life? BRB, we're putting this clip from the movie on replay because it's FOUR-iday. Who are we kidding, every day is FOUR-iday.
6 He has great taste in movies.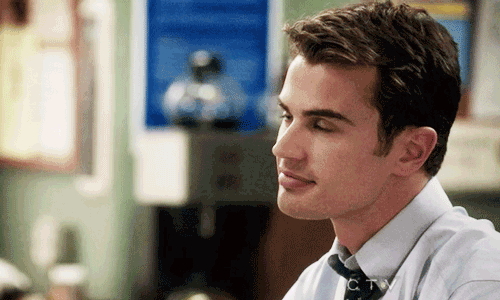 via theojamesthoseeyebrows.tumblr.com
ADVERTISEMENT - CONTINUE READING BELOW
How did we miss this? Theo shared his top 10 favorite movies on IMDB as guest editor (what can't he do?!) and we're seriously impressed. It just shows how incredibly dedicated he is when it comes to his craft and that he has a great eye for creativity and passion on screen.
7 He can sing.
We've said this before and we'll say it over and over and over again: Theo can sing well. He was the vocalist and guitarist for London-based Shere Khan until 2012. And we're still hoping he suddenly revives this career just so we can swoon while he serenades us.
What do you love most about Theo, Candy Girls? Let us know in the comments or tweet us @candymagdotcom to join the conversation. :)