Guys
7 Real-Life Love Stories That Will Make Your Day
Rom-com movies are no match for these dreamy, real-life moments!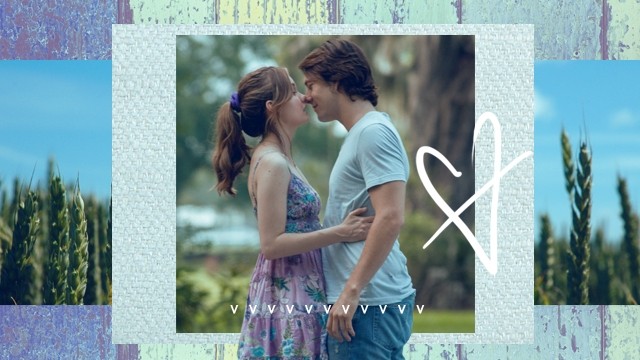 IMAGE Relativity Media ART Clare Magno
Best for Last
"After our prom, I was about to leave the hotel when my best guy friend whisked me away to the 20th floor in the guise of wanting to show me something. He led me into the music room which overlooked the whole city, and told me he wanted to bring his crush there. He made his way to the elevator, turned around, got closer to me, and said, 'Oh wait, she's here already!' Then, he took out a long-stemmed rose and a pack of M&Ms, the same ones he'd been leaving on my desk for over a month. To my utter disbelief, he admitted his feelings for me and revealed that he wanted to be my last dance for the night, so he took out his phone and played 'I'll Be' as we slow danced. —October
An Enchanting Time
"I celebrated my birthday with a grand debut. During the 18 Wishes, one of my guy friends apologized for not being able to attend the surprise party thrown by my friends a few days before. His last lines were, 'Since I wasn't able to dance with you that day, I'm taking a chance now.' The music played and we danced to Taylor Swift's 'Enchanted' while everyone—my family, friends, and relatives—watched and yelled, 'Yihee!'" —Nicole
ADVERTISEMENT - CONTINUE READING BELOW
CONTINUE READING BELOW
Recommended Videos
The Art of Saying I'm Sorry
"My boyfriend staged a huge fight so that he could apologize to me. He held a rose and asked for my forgiveness for all the mistakes he had committed. When he told me to look out the window, I found a bunch of people holding cardboard letters that spelled out, 'I'm sorry.' A few moments later, they flipped them and I saw that they read, 'I love you.' After realizing how much effort he'd put into apologizing, I gave him a tight hug and forgave him completely!" —Lara
Clock Strikes 12
"As part of the girls' basketball varsity team, I was stuck in school for an overnight sports event one day before Valentine's Day. At midnight, a teacher approached me and asked me to go down. Baffled, I followed his instructions and went downstairs to find a classmate who was courting me. He couldn't wait to see me on Valentine's Day, so he dropped by the school in the middle of the night to surprise me with a gift." —Alex
ADVERTISEMENT - CONTINUE READING BELOW
Class Act
"On my boyfriend's birthday, I surprised him by asking his teachers to give him a red rose for every class he attended. During the last period, his professor stopped the lecture and allowed me to enter the classroom. I proceeded to sing a song for him. To my surprise, his classmates sang along too! Afterwards, I gave him a fake rose that would never wither, just like my undying love for him." —Loreal
Lucky Eight
"While dancing with a friend during my senior prom, a batchmate pulled out a beautiful red rose and asked me to slow dance. I agreed, and after swaying to the beat of the music, another guy did the same thing. After receiving seven roses and dancing with seven boys, the guy who was courting me asked if he could step in. He knew eight was my favorite number, so he must have planned the entire thing. While slow dancing, he gave me the final red rose and asked if I could be his girlfriend." —Chang
ADVERTISEMENT - CONTINUE READING BELOW
Under the Night Stars
"One night, my boyfriend took a detour instead of driving me home. We ended up hitting a dead end somewhere in Antipolo. When he turned the car around, we were dazzled by the view of the twinkling city lights. As we looked down below, he spoke about stars and angels, telling me how I was just like them. Then, he held my chin, turned my face towards him, and kissed me. It was perfect!" —Karis
This story was originally published in the January-February 2012 issue of Candy.
Got your own love story to tell? Share it with us via Candy Feels and you just might see your work published here.
It's never too early to start being more concerned about finances.
Most of them stayed here for awhile to study English.
These legless seats make great accent pieces for small spaces.
Give these films a try as you move through this stage in your life.
Some had college majors totally far off from music.
The result is absolutely hilarious!
For that authentic overexposed + grainy effect!
Like most fashion enthusiasts, Lexy dreamt of making her own clothes.
Your dye job will be your little secret!
The construction of her new house will start this year.
From The Candy Bulletin Community