Like all relationships, the ones that span miles and time zones also take a lot of work. The difference is that things can get a little more difficult to handle because you don't get to see each other in person as often and can't just make plans to see each other after making a call or sending a text message. Being spontaneous is harder, too, unless one of you travels across the globe just to surprise the other person. Whether you are in this relationship or you're planning to be in one, we thought we'd round up a few of the common problems couples in a long distance relationship usually face so you can learn a trick or two in surviving one.
1 Being jealous is inevitable.
via facebuko.tumblr.com
It's not always about another girl. It's just feeling jealous and sad that he is with someone else when he could be spending time with you. Just seeing his posts or updates on social media with friends will awaken the envy in you. It would really be wonderful if you were watching this movie with him or listening to a particular band with him, but the distance sucks. Big time.
ADVERTISEMENT - CONTINUE READING BELOW
2 Arguments are worse.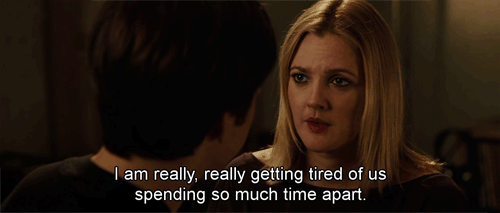 via asian-ginger-love.tumblr.com
Arguments are more complicated. You can't just sit down and talk face-to-face to settle a misunderstanding. Sometimes you're also tempted to just not answer the call or the message if you're tired and you're not in the mood to talk, which just makes the problem worse. It's also easier to assume what the other person is saying because you can't see their facial expressions or hear them say those words. You have to explain yourself and make things really clear so the fight would end and you'd both be okay. And debating over FaceTime is just not the same.
3 It gets a little lonely most of the time.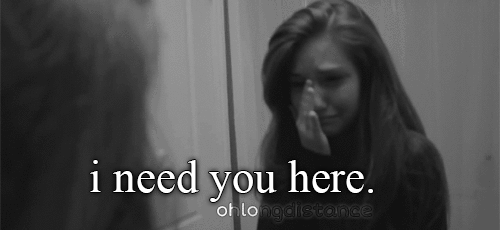 via asmileonmylipsandcutsonmywrists.tumblr.com
Being in a long distance relationship may sometimes feel like nothing has changed because you're still by yourself on most days. You don't get to celebrate all your milestones together, like a simple A+ in your Algebra exam. He won't be there to be your date for prom or graduation ball because he's too far away. Whenever you need someone to talk to, he won't always be there or you have to wait before you get to talk to him.
4 Conversations have to be scheduled.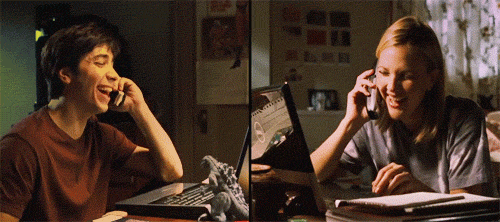 via ldrconfessions.tumblr.com
Communication isn't always easy, because you're not in the same place or worse, you're in different time zones. It's not easy to just call him and talk about the normal stuff. Sometimes he'll be too tired to talk or you're too exhausted to stay up late and tell him about your day because you've had so much to do in school.
5 You have to follow a schedule most of the time.
ADVERTISEMENT - CONTINUE READING BELOW
via ldrwhen.tumblr.com
Most things have to be planned. You have to set dates and even a specific time just to be able to go online at the same time. What's even sadder is if you missed the planned schedule, because then you'll have to wait a few more hours and sometimes even days to get to talk to him again.
6 The future.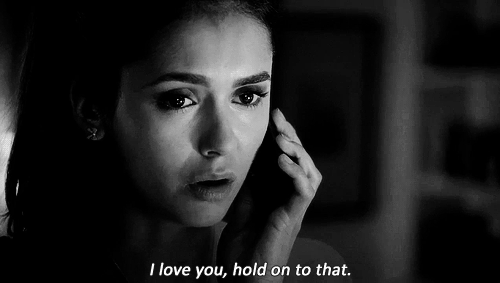 via anonymous-distance.tumblr.com
The crucial point is when you both talk about the future or even just think of the future. What happens when you go to college or graduate from college? Who has to move and who has to leave? What compromises and sacrifices should be made? Are both of you ready to give up a huge part of your lives to be with the other person? You have gotten so used to being apart that you fear being together and being in one place will cause your relationship to fall apart.
7 Trust will always be an issue.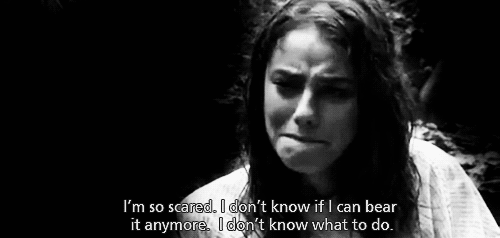 via bloodandfairytales.tumblr.com
But the biggest problem is probably trusting that the other person won't go behind your back and hurt you. That like you, he's also a hundred percent in the relationship. That he won't go around looking for someone to talk to and share his moments with. And sometimes, even you fear that you won't be able to handle the distance. That you'd go looking for someone else.
ADVERTISEMENT - CONTINUE READING BELOW
But the beautiful thing about being in a long distance relationship? Once you see each other, you know every single tear and pain and trouble you had to go through was worth it. Seeing him is like seeing him for the first time again, making you savor each minute, each hour you get to spend together no matter how long or short they may be.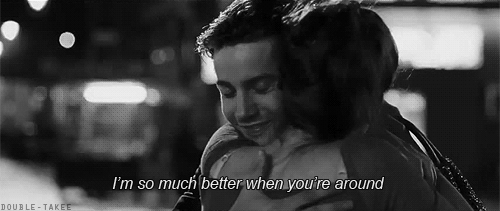 via nuvaranudorm.tumblr.com
Got boy troubles you want us to discuss? Let us know in the comments or tweet us @candymagdotcom to join the conversation. :)