Ever been in one of those days when you're just feeling uninspired and sad? Don't worry because we've already made a few playlists for you that you can put on loop today if you just want to stay in bed and mend your broken heart. But give yourself a deadline, okay? We know you need to let your feelings out, but don't give in to sadness for a long time and forget about treating yourself right, too. Listen to these playlists a few times today, then let go.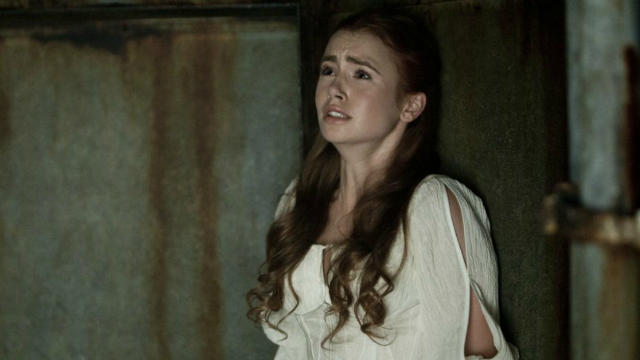 ADVERTISEMENT - CONTINUE READING BELOW
1 For your non-breakup breakup
If the person you're in a non-relationship with left you hanging, this is the playlist you've been looking for.
2 For when you've just been through a breakup
Just had a breakup yesterday or a few days ago? These songs will keep you company while you're still mourning the end of what could have been a wonderful relationship.
READ: The Songs You Need For Your Road Trip Playlist From Nat Wolff
3 For when you're feeling sad for no reason at all
In one of those days when you just want to cry but you can't figure out what for? Yup, we've been through days like those too. Here, listen to this playlist. Maybe this can help a little.
4 For when you need to say goodbye to your high school crush
Here's the playlist for all you Candy Girls and Boys who've been crushing on one person during your entire high school life. You know you have to say goodbye soon, but somehow your heart can't take it. Don't worry, we understand. Listen to this playlist if you need some help moving on.
5 For when you're feeling sad and you don't want to listen to sad songs
Tired of listening to songs that just makes you feel sadder than you already are? Here, we've rounded up a few songs about heartbreak that don't sound sad at all.
6 For when you're heartbroken because your bae is miles away from you
Ahh, long distance relationships. LDRs are hard especially when there are days that you just need to see your bae to feel better. Don't worry, the wait is going to be worth it. For now, listen to this playlist so you can deal with the miles that separate you like a real pro.
7 For when you need powerful tunes to finally move on
Tired of feeling heartbroken and staying in bed with a bucket of popcorn and a tub of ice cream? Congratulations, girl, you're almost at the finish line. Here are a few powerful songs to help you finally say goodbye to your heartbreak.
ADVERTISEMENT - CONTINUE READING BELOW
READ: #NowPlaying: The Songs You Need To Shake Off Your Haters
What songs are on your playlists these days, Candy Girls? Let us know in the comments! :)