Guys
6 Things About Your Relationship That You Shouldn't Post Online
Your friends would like this. TBH.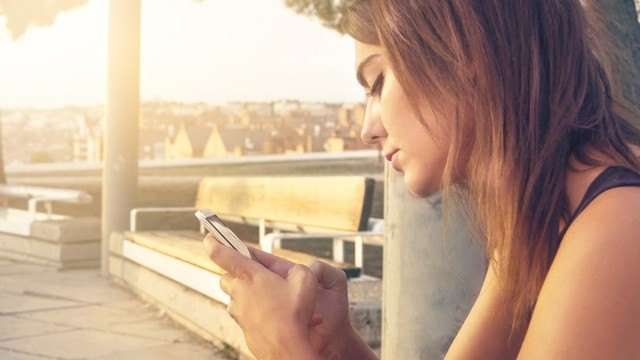 IMAGE Pexels
Don't make your account your relationship page because not everyone is a fan of it. Nor should they be. It's nice when other people admire your relationship and see it as #goals. But, if your goal is to be just seen like that, then you're in a relationship for a weird reason. You see it as just the cover of a good book, rather than the inside pages.
There's a reason why researchers say that couples who don't post a lot about their relationship are happier than those who do. While it really depends and that doesn't apply to all cases, there are just some things that are better kept offline.
Your arguments.
Or anything you're not happy about that he did. If you really need to let it out, talk to a reliable friend. Don't broadcast your fight because it will just make things worse. Some people might even join in on your argument thinking they can help, while some just want something they can gossip about. There's no such thing as a perfect relationship, problems and arguments are bound to happen and the two of you are the only ones who can solve it, not anyone else.
ADVERTISEMENT - CONTINUE READING BELOW
Selfies that should be private.
Kissing (or PDA-ish) selfies should be a no-no when it comes to social media. Selfies like that should not be seen by everyone because it's a private moment between the two of you. 
Things your partner didn't allow you to post.
Before you post something about your relationship, you should always ask for your partner's permission first even if you think it's funny. Maybe it's something he doesn't want everyone to know. If so, you should respect his decision. It won't only cause a fight between the two of you, it will also break some limits. If you're in his place, you wouldn't want him to post that unflattering picture of yours, right?
Every single detail of your date.
Your relationship is not a teleserye; you don't need to broadcast every little detail that happened on your date. We're not saying you can't post anything about it, just don't post everything. A date should be just between the two of you.
Any personal detail about him.
We get that you're soooooooo in love with him, and you want everyone to know how amazing he is. But it's better if they'll find out why on their own, instead of posting too much information about him.
ADVERTISEMENT - CONTINUE READING BELOW
Every single sweet thing he did for you.
He gave you flowers last Tuesday, he tied your shoes before you went to class, he carried your bag on your way home, and he made you pancakes for breakfast earlier. And your friends know these things because you LITERALLY post everything he does for you. We know that you're really just proud of your relationship, but posting everything is too much. Believe us, it's sweeter when there are moments that only the two of you know; it's like your own world! And that's what makes a relationship.
Here's a list of amazing, albeit fictional, personalities from another world that inspire us to be our authentic selves.
I will have to say that it is by far one the best decisions I have made in my whole life.
Isa is part of Candy Rookies 2020, a group of influential and aspirational college students handpicked to represent #GenerationCandy in the year to come.
It's the best time to pick up a new hobby and put those notebooks to use.
We can't handle this breakup!
For days when you need an instant outfit inspo that's still campus-appropriate.
It could very well be one of the world's largest volcanoes.
From consistently badmouthing another friend behind their backs to making snide comments sneakily disguised as compliments, here's how to deal with a tricky friendship.
From sisig to bulalo, the North has a lot to offer.
Even college students like us can apply for freelance creative jobs while we're still going for that diploma!
These simple practices, when done consistently, end up being worth a lot.
It can actually *shatter* your cartilage.