Guys
5 Ways You Can Keep Your Relationship Healthy
Because you and your bae deserve nothing but the best.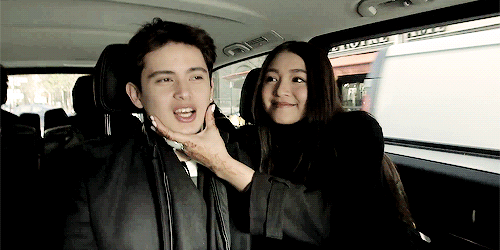 GIF ABS-CBN/Tumblr (@lustreid)
It is so easy to get lost in this day and age where being busy about a lot of things is a badge of honor. But we're he to remind you that there are more important things in life—your relationships. Whether you're having a difficult time right now striking a balance between your daily activities and your bae, or you just want to make your relationship work and make it last, we have exactly what you need. Check out these articles on Candymag.com, so you can keep that bond between you and your bae strong enough to last for always.
You just don't know it but there are actually a lot of bad relationship habits you've been doing for a while now. Make sure you break them ASAP before you ruin your bond with your bae.
Fighting and arguments are actually meant to make your relationship stronger. The key is that you have to learn to listen to each other and put yourself in the other person's shoes.
Just because you're in a relationship doesn't mean that you should ignore your loved ones already. Learn how to strike a balance and don't leave anyone hanging.
Loving someone else doesn't mean that you should sacrifice your own needs and feelings while doing so. Learn how to take a stand when needed and to love yourself well, too, even if you have a great relationship going with your bae.
Whether it's just a few minutes or a few hours, make it a habit to talk to each other at the end of every day. This will keep both of you grounded and sane even if life gets tough, a reminder that you both have someone to come home to at the end of a crazy day.
Got guy troubles you want us to help you with? Let us know in the comments. We always love hearing from you. :)
\\\\\\\\\\\\\\\\\\\\\\\\\\\\\\\\\\\\\\\\\\\\\\\\\\\\\\\\\\\\\\\\\\
Get the latest updates from candy!
subscribe to our newsletter!
////////////////////////////////////////////////////////////////
You know you'll regret it.
You don't even have to leave the house!
From digital art to photography to mixed media, Filipino artists show that creativity is never lost in our people.
Skip a makeup step with these beauty goodies!
Take pretty notes and study effectively with these tips!
Wait for a love like this. A love that is good to you, for you.
Are you up for this challenge?
Can't wait to see the actual gowns!