Girls who've been treated badly in relationships love very differently. They're both scared that what happened before might happen again and end up hurting them more than ever. But they also feel little stronger because they've been through a lot already. They're conflicted about a lot of things: like will they still be able to handle another heartbreak or will they still give everything they have in their next relationship? Whether you're the girl who's pursuing a guy who's been through a lot before or you're scared of a guy who likes you a lot, here are some things you should know about this phase in your life.
1 They have a lot of trust issues.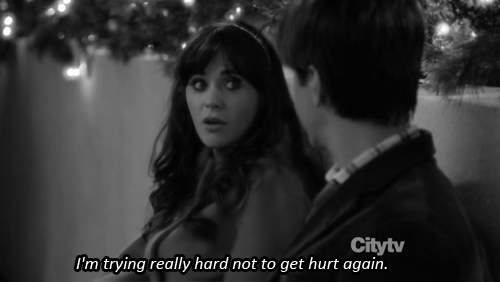 via unforgottenwonderland.tumblr.com
Whether they've been cheated on before or left hanging, they will question whatever you tell and show them. They'll thank you for being around and yet, they'll also try to stop themselves from seeing what you said as truths because they've heard and seen those things before. In their heads, these things will all lead to the same thing: heartbreak.
ADVERTISEMENT - CONTINUE READING BELOW
READ: Here's Your Rule Book For Dating In the Age of Social Media, Candy Girls
2 You'll always feel like there's a wall surrounding her.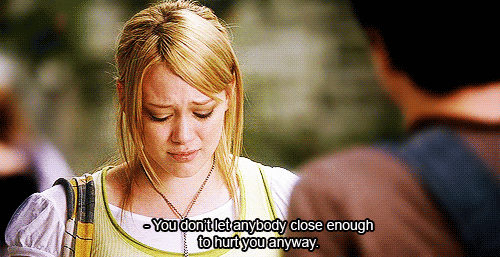 via inthelandofgifs.tumblr.com
Girls who've been hurt so badly before have a need to constantly put their guards up. Once someone gets so close, their hearts panic and they retreat. This is their attempt at protecting themselves. When someone tells them nice things, they try their best to dismiss or question those. To them, there's no black and white. They've been so used to gray areas that all truths are half-truths and all lies are half-lies.
3 They take a lot of time and have lot of tears.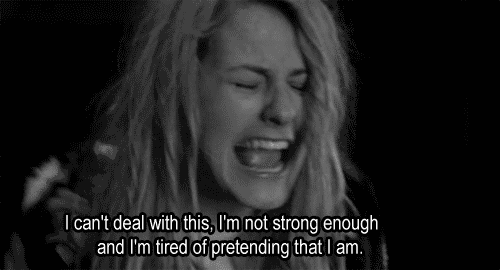 via rebloggy.com
You have to constantly assure them—not that you won't hurt them because they do know that they'll get hurt at one point in time, but that you'll stick to them and treat them right and love them the best way you know how. They just want assurance that they'll have a hand to hold when things get tough and that you really mean the words you say.
READ: The 5 Worst Pieces of Dating Advice Someone Told You But You Should Just Ignore
4 The past will come knocking again.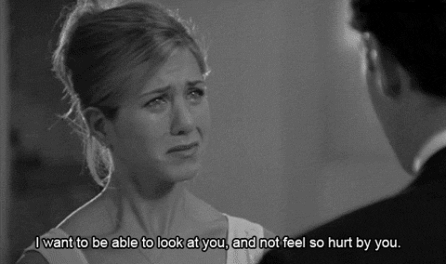 via charlie-leau.tumblr.com
And they won't be able to deal with that nicely. Seeing their exes will be hard on them and they might end up running to a corner to cry their hearts out and attempt to mend themselves back together again. It's a process they've gotten so used to that sometimes, it's what's keeping them from moving on and letting go. But know that at the end of the day, they'll always try and try and try so hard to choose to let go. Not for you. Not for their exes. It's for themselves. Deep inside, they know that there's no use in holding on.
ADVERTISEMENT - CONTINUE READING BELOW
5 But when they say they're done with their past, they're really over it.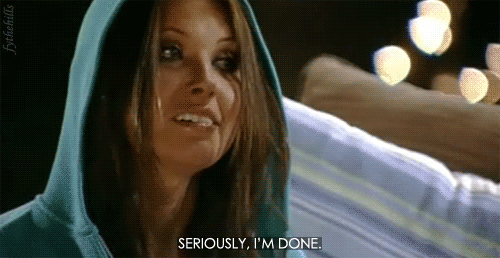 via ineedthisforreactions.tumblr.com
So wait for it, wait for this moment. They'll eventually come around and by the time that happens, they won't turn around again. When they say they've healed, believe them and support them. Hold their hand and tell them they can pull through. It will take time and a lot of effort to help them stand on their own again, but never leave their side. They'll make it through this phase in their lives, and they'll appreciate it a lot if they find you waiting at the finish line.
READ: 7 Dating Problems Only Girls Surrounded By Brothers Will Understand
Got guy troubles you want us to help you with? Let us know in the comments or tweet us @candymagdotcom. We always love hearing from you. :)