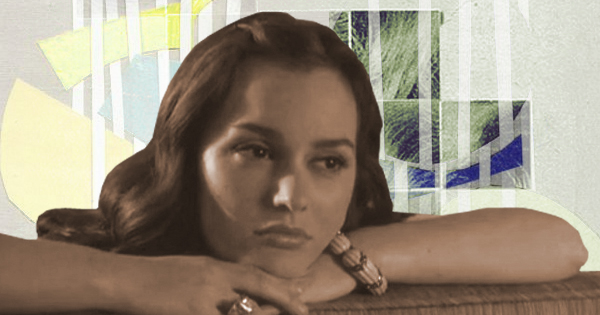 1 Using his smartphone over breakfast, lunch, or dinner.
When you're just trying to enjoy your meal and have a decent conversation, and he busts out his phone and starts laughing at his phone because of something his friend said, you start to feel ignored. But then you realize you bust out your phone too for Instagram-ing your food.
READ: 3 Ways To Respond To Your Haters Expressed In Taylor Swift GIFs
2 Making you wait on a date.
When he's running late because he a) came from basketball with his friends, b) woke up late, or c) just doesn't know the value of time, you start to give him a lecture on how he does not respect your time. But then you realize you used up the extra hour waiting to do your makeup anyway.
3 Taking gym selfies.
When his Instagram feed is 90% him showing off his well-maintained arms or "beach-ready" abs and 10% him drinking protein shakes, you start to think he's way too arrogant. But then you realize you tweet photos of you doing yoga, crossfit, or whatever fitness trend it is you're doing for the week.
ADVERTISEMENT - CONTINUE READING BELOW
READ: 7 Things Only Girls Who Hate Summer Would Totally Understand
4 Indirectly talk about us on social media.
When he tweets a song lyric or a quote that is indirectly about you or something that happened between the two of you, you start to think that maybe he's immature and a coward. But then you realize you just tweeted one right back.
5 His version of PMS.
When all of a sudden he starts man-strating, becomes way too sensitive and tells you that he's just not in the mood right now, you start to feel annoyed and tell him he's being unreasonable. But then you realize you do that too, every single month.
Don't be too hard on your guy, Candy Girls, because there's a huge possibility that you're also doing these things to him. If it really bothers you, talk to him about these things and change for the better together. Believe us, anything can be solved over a good conversation. Good luck!
READ: Can We Take a Moment to Acknowledge Zendaya and Her Classy Attitude Towards Haters?
Got guy troubles you want us to discuss? Tell us about them in the comments or via Twitter @candymagdotcom. We always love hearing from you. :)