Guys
5 Things That Will End A Relationship Even Before It Begins
So you're dating someone, but aren't really offish yet. Here's what not to do so you don't cut the relationship short even before it starts.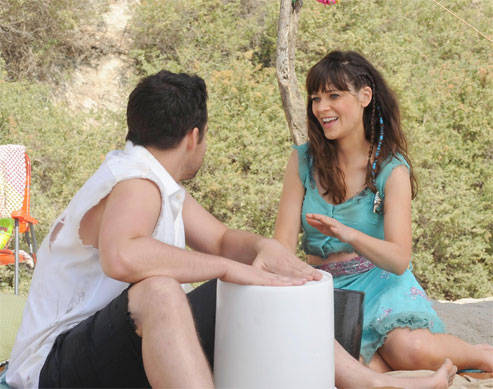 PHOTO Fox Broadcasting Co.
Girls usually have a mental checklist of what they look for in a guy to start a relationship with. "He must be this, he must have that, he must like this too..." Crazy. But in the beginning stages, some things girls usually do things that could be a definite deal breaker for most guys. And here are the top five:
Getting caught Facebook stalking him.
For some (including me!), stalking is good, as long as you do not accidentally like his photo posted 2 years ago! Some guys may just laugh it off, but some won't. He might think you're crazy about him (which you really are) and end the "almost" relationship immediately.

Texting and calling all the time.
Communication is the key to every relationship, but do not go overboard! When he said he will call, don't start asking him when if he doesn't. Who would want to see his phone bombarded with 20 missed calls and 31 text messages, eh? Calm down, sister!

Having the "relationship talk."
Keep in mind that you are "almost" there, but really not. Enjoy the moment and don't rush it. It is too soon to talk about his plans for the two of you, what he would like to name your children, and even at what age will the two of you get married! Honestly, you are going to freak the guy out. Take it easy! YOU. WILL. GET. THERE.

Over analyzing.
"He gave me three roses on our first date; does that mean he loves me already?" Stop right there. Yes we all know what that quantity stands for and what you are thinking isn't what he means yet. Get your act together and trust us, he is just trying to be sweet. You'll know when he does, and he'll be the one to tell you—not three pieces of flora.

Falling in love too soon.
Those three roses didn't mean he loves you (yet), so do not say "I love you" too soon. It is totally fine to fall in love, but do not say things unless you are certain about what you really feel. Do not rush things. Learn to enjoy the moment until he says "I think I'm falling in love with you." Good luck, Candy Girls!
You favorite childhood sweet is now in cupcake form!
Will your friendship survive the wrath of thesis?
Here are a few things that might help.
Fast cars and dark roads don't mix.
BTS' agency already made the official announcement.
The deep red lipstick shade flatters all skin tones!
The 19-year-old dancer also appeared in the music video and on Jimmy Fallon's show along with her dance crew The Lab!
This is straight out of a teleserye!
It'll be available in five cute colors!