Guys
5 Things Couples Should Stop Posting Online
Please keep these things offline.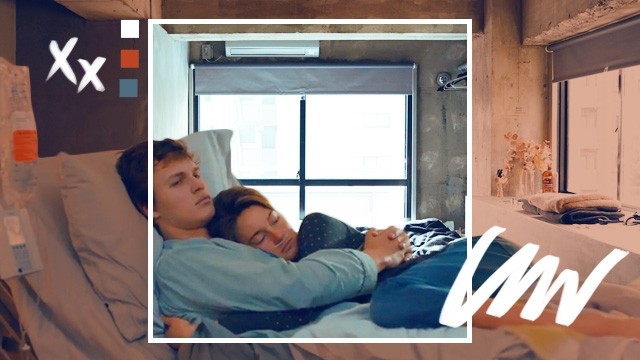 IMAGE 20th Century Fox ART Clare Magno
There's a thin line between expressing your love for your SO and being the annoying girlfriend or boyfriend online. To help you tell the difference, we're laying these five things for you.
Your conversations.
Fine, your SO said something really witty or funny or something worth P5-million. We love how they can make you feel more beautiful and more capable of conquering the world with your awesome self, but there's a reason why you talk to each other via private message—because it's sweeter this way when you're the only people who share this story.
Your fights.
Any fight should be resolved privately, listening only to the people involved in the issue—in this case, that's your SO and you. Posting about your fights with him will only make matters worse and will be humiliating for both of you (aren't you capable of resolving matters quietly and like you're reasonable people?). If you're tempted to share something about your argument online, do yourself a favor and turn off your phone before you make things worse.
Conflicts with your SO's ex.
We know how it feels to deal with your bae's former love. It's really irritating if she keeps hitting on your SO and reminding him of their good times together. But just be the bigger person and step away from the drama. If you really can't take it anymore, talk to him about it or block his ex from both of your accounts.
Really unflattering photos of your SO.
He's cute and he makes you laugh, we get that. But you also have to remember that not every photo of him on your phone should be shared. Would you like it if it was your SO doing it—regardless of how adorable his caption is?
Private jokes that no one gets but the two of you.
There's a reason it's called "private." You're supposed to share it only with the person you want to share it with. These jokes won't mean anything to the rest of us anyway, so just keep it to yourselves and savor the private laughter you share when one of you mentions it again.
Basically, anything you can send them through a private message, don't put it online for your friends to see. While some people are forgiving, there are also moments when displays of affection begin to get annoying—like posting about it every single day, maybe? Reserve your posting slots for very special days instead, like an anniversary or even your monthly anniversaries.
Got guy troubles you want us to help you with? Leave a comment below or talk to us via @candymagdotcom. We'll try our very best to help. :)
ADVERTISEMENT - CONTINUE READING BELOW
\\\\\\\\\\\\\\\\\\\\\\\\\\\\\\\\\\\\\\\\\\\\\\\\\\\\\\\\\\\\\\\\\\
Get the latest updates from candy!
subscribe to our newsletter!
////////////////////////////////////////////////////////////////
Skip a makeup step with these beauty goodies!
Take pretty notes and study effectively with these tips!
Wait for a love like this. A love that is good to you, for you.
Are you up for this challenge?
Can't wait to see the actual gowns!
The up-and-coming musicians and childhood friends talk about their music, creative process, and why it's important to be woke.
Because when it comes to a great lip game, there's really no need to splurge!
A different language sheds new light on everyday terms.