We don't know if hating is a trend nowadays, but we don't find it good. Most comments are aimed at putting something or someone in a bad light, that we can't help but feel bad for those involved. Even relationships aren't safe from all the hating. So the next time someone comments badly on your relationships or on the person you like, here's a list of responses you can tell them in return.
1. "Don't you know I harm those who get in my way?" Let them know you're just kidding and that it's such a buzzkill when they bug you with all their reasons on why you should never be in a relationship with him or that you shouldn't like him.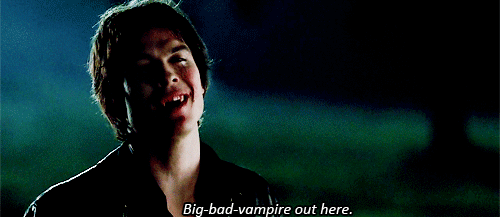 via giphy.com
ADVERTISEMENT - CONTINUE READING BELOW
ADVERTISEMENT - CONTINUE READING BELOW
2. "Don't you notice more important things other than my love life?" There are a lot of important things going on in the world every day and you know that your relationship choices don't belong up there. So why do they even bother, right?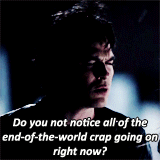 via giphy.com
3. "Mind your own business." Why do they even make your relationship a part of their day? You'll be the one spending the entire time with the person anyway.
ADVERTISEMENT - CONTINUE READING BELOW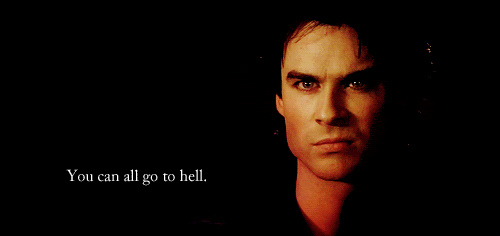 via giphy.com
4. "I know what I want." Don't they trust that you can make the choice on your own and that you have your own set of standards to live by? To each his own.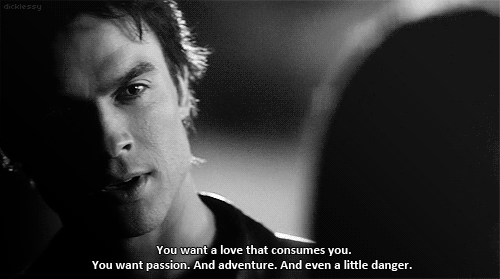 via giphy.com
ADVERTISEMENT - CONTINUE READING BELOW
5. Or give them a moving speech about it like what Ian Somerhalder did on his Instagram account when bashers expressed their dislike for his relationship with Twilight actress Nikki Reed.
Apparently, Ian reads the comments on his posts and wrote a lengthy reply to the bashers, saying, "You HATE NIKKI REED? Really? Do you know her? Hmm, I'm not sure that you do. Look on her Instagram feed or Twitter and all you will see is a compassionate and beautiful human being. Please put your negative energy elsewhere. You don't even know the person you're talking about."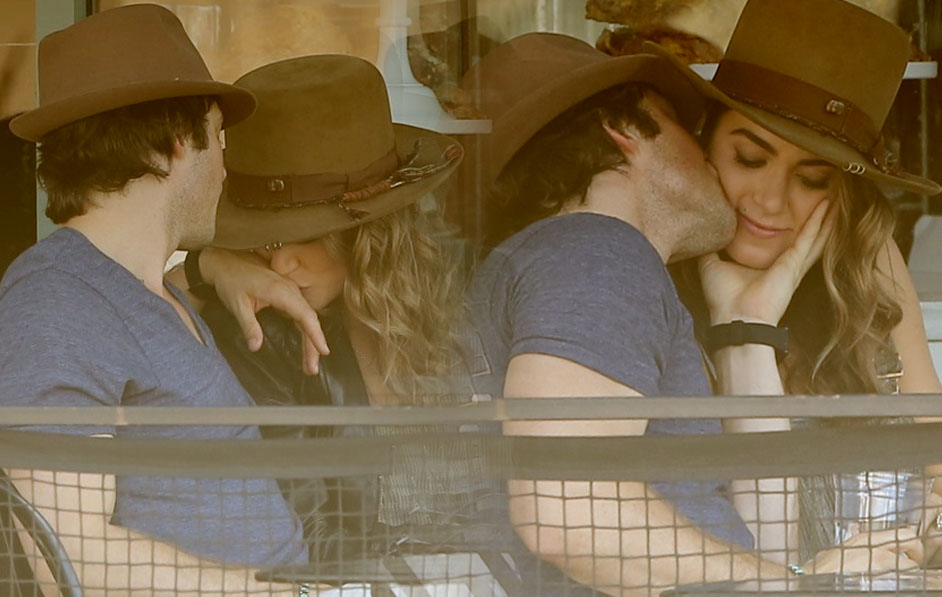 via truelovelikefairytales.tumblr.com
ADVERTISEMENT - CONTINUE READING BELOW
He went on and assumed that maybe some of them were even his fans, which doesn't mean it's okay for them to express dislike. "Do you care about me? Ask yourself that question. What's the answer? Is it yes? If it is—then please be happy for me. Stop this nonsense—you're spreading horrible energy into the world. Do some research of the person you say sucks or you HATE," he wrote. "You'll find that she's a magical person doing great things in the world. I'm sickened and saddened by the fans' response to all this. Many fans have stood up [to] people like you and tried to empower you with some compassion. If we all thought a little or [learned] a little about people before we spoke about them, the world wouldn't be so upside down and in the worst place in history. If you hate Nikki then you must hate me... That's sad. Have an amazing day!"
ADVERTISEMENT - CONTINUE READING BELOW
You've just been schooled, haters! Kudos to Ian for standing up for his relationship and his choices. Let's all just be happy for him.
But here's a little reminder, Candy Girls: If the persons who "don't like" your relationship happen to be your parents, maybe you should hear them out. Remember that they want nothing but the best for you and they always have the best intentions at heart when they tell you something, okay?
How do you deal with people who don't like your decisions, Candy Girls? Tell us about them in the comments or tweet us @candymagdotcom. We love hearing from you. :)