Guys
5 Relationship Habits To Break ASAP Before You Ruin Your Relationship
Break them now before it's too late.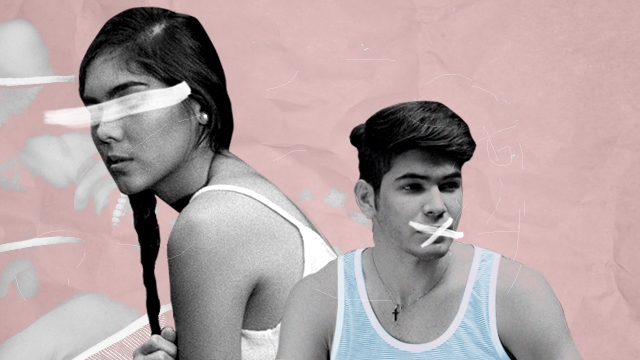 Mark Jesalva
Habits are hard to break. Most of the time, you don't even know that you have them or you've been doing them. Just like in our whatever it is we do, we also have our own habits when it comes to dealing with our relationships. Most of the time, they are good and they make our relationships stronger. But there are also moments when life happens or we've been doing the same thing over and over again for quite a long time that we already fail to notice that these habits are creeping up on our relationships. Before we know it, we've already come to the breaking point with our guy. So before you completely ruin what you have now, we're here to help. Below are five relationship habits you should stop ASAP before you lose what you have.
Snooping around.

Checking your guy's phone constantly, his social media accounts, his messages, what time he's coming home, or whether he's online or not? You may see this as something normal or that if he really has nothing to hide, then there's no reason for him to worry about you snooping around. But constantly checking on him as if you were Sherlock Holmes will only give you anxiety that will mess with how you think of him. Stop going all crazy about these things, and learn to trust him the way he trusts you.

CONTINUE READING BELOW

Recommended Videos

ADVERTISEMENT - CONTINUE READING BELOW

Waiting for him to initiate anything and everything.

There's a reason why you're in a relationship. That's because you're both meant to work on it together. If you know he's busy or that he has a lot of things in his mind, try your best to understand where he's coming from. If you have to take the first step to reach him, then do it. Don't just sit in a corner and mope and think about how he's not giving this his best shot. However, make sure you don't overdo things also. Which brings us to the next bad habit...

Initiating anything and everything.

Sure you take the first step when he can't, but if he's not exerting any effort on you anymore, make sure you're there to remind him to meet you in the middle too. If it comes to a point where you have to hold back on your own happiness or your own feelings just so you can make things easier for him 90% of the time, think about why you're really in this relationship with him in the first place. Stop now and talk to him before things get worse and you turn into his doormat.

ADVERTISEMENT - CONTINUE READING BELOW

Bringing up past issues every time you argue.

You've already talked about it. You've both apologized for what went wrong in the past. So stop bringing these issues again when you have another argument to solve. Things will pile up and you'll be fighting about the same things over and over again. Time will come when there are just so many issues that you'll both lose track of what you're arguing about at the moment, and end up having a huge fight that might break you up.

Spending more time on your phone.

There's a reason why you're going on a date or on a trip. That means you are both supposed to spend time with each other. If you're just spending time on your phone, why get together then? Don't waste every moment you have for each other and really spend time on your relationship. If it helps, make a rule to keep your phones in your bags or in your pockets whenever you're together. There's more to life than your smart phones, remember that.

ADVERTISEMENT - CONTINUE READING BELOW
Got relationship and guy problems you want us to help you with? Let us know in the comments. We will try our very best to help. :)
They were once Green Archers.
South Korea's revised law will give pop culture artists a chance to delay their military service.
According to a new study.
"I love that I am trans. And I love that I am queer."
It's not just about your face shape!
"If I don't want to be taken a video of, I don't have to be."
From award-winning actors to top musicians.
Plus other things to know about the video game streamer.
Have you been dreaming of this trendy hair color?
Did you know he starred in a couple of music videos?
From The Candy Bulletin Community