Tired of being your squad's resident third wheel? Are all your friends entering relationships? Don't even think for a second that you're missing out and that you have some catching up to do. Being single in high school is not the worst thing that could ever happen to you, believe us. Choosing to be single could even be one of the best decisions you'll ever make, and we give you five reasons why.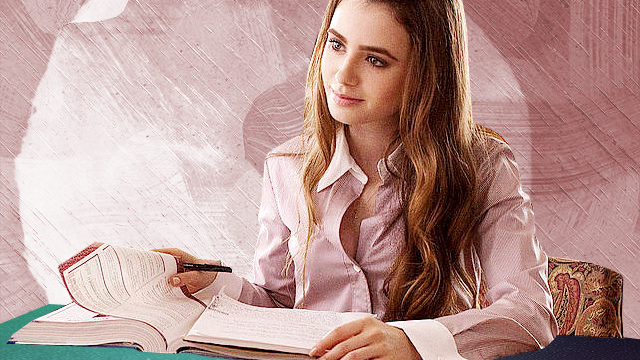 1. You learn to love you, before anyone else.
High school is the perfect time to fall in love with yourself and no, we don't mean that you become conceited or self-absorbed. Take the opportunity to get to know the beautiful, independent, young woman you're becoming, and learn to enjoy your own company. Take this time to figure out who you really are without a guy defining you. Take comfort in the fact that by the time love comes your way, you're ready and you're worthy because you truly love yourself. Take yourself out on dates, bring your own coat for when it's chilly, buy yourself flowers after accomplishing a goal, just please show yourself some love.
ADVERTISEMENT - CONTINUE READING BELOW
2. You can focus on your studies.
High school is everyone's training ground and jump-off point to bigger things, college, and the work force. Try not to get distracted and side-tracked from what you're supposed to do. Maximize your free time by improving yourself, strive hard to get better grades, focus on the upcoming college entrance exams, try out for your school's varsity team, or write for your school paper. It may not seem as fun but believe us, everything will pay off in the future slash when you're already "thirty, flirty, and thriving."
3. You have more time with your best friends.
Single will never be synonymous to lonely when you spend your time with your best girls. Keep them close because high school is not as bad as it seems when you're with a squad that supports you all the way from cheering you on in class recitations to helping you pick out your prom dress. You're clearly not missing out because you have go-to people for soirees, group studies, after-exam pig-outs, late night ice cream runs and sleepovers. Now who needs a boyfriend?
4. You can spare yourself from the heartbreak.
Can you imagine nursing a broken heart while writing your thesis or while reviewing for your college entrance exams? Totally not advisable! Think you can handle an argument with your bae, while stressing over a major Physics exam? We'd rather not! You're too young to be in so much pain and a failed relationship may even change your outlook in life and love. High school should be the best time of your life, a time you'll remember for the rest of your life. Spend it creating the happiest memories that you'd still love to talk about years from now.
5. You never worry that you're settling.
You're young and endless possibilities await you. Never settle for things that will do for now and don't live for short-lived happiness. Don't let yourself crumble under the pressure of entering a relationship just because everyone is in one. Don't make the mistake of jumping off and free falling without being certain that someone's waiting to catch you. You deserve the best, and promise us that you'll never stop until you finally achieve all the things that are meant for you.
We all find ourselves daydreaming of the day when we'll finally be swept off our feet and head over heels in love with the guy of our dreams. Trust us, that time will come and it will be so much better than what you expected. No rom-com or chick-lit can ever capture how true love feels like. It will be breathtaking, beautiful, and real. Most importantly, it will be for you and only for you. We hope you find the courage to wait for the love that's meant only for you. We hope you find the courage to thread high school solo, but never really alone, because you have your friends and your family with you all the way. Don't forget, you have us too. You've got this Candy Girl!