Guys
5 Questions You Should NOT Ask Your Guy
Save it, girls!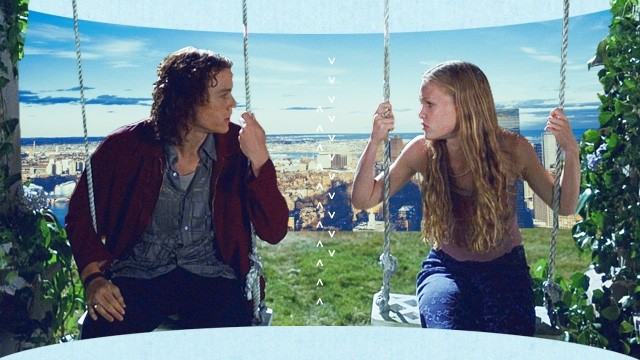 IMAGE Buena Vista Pictures ART Clare Magno
Questions like these are just plain torture.
"Did I gain weight?"
AAAAAAAARGH. This question will make us want to tear our faces off. That's not a question—that's a death trap designed by women. Whatever we answer (or even if we don't answer), we're dead.
"Why do you spend so much time playing video games?"

You can also replace video games with any testosterone-powered hobby. Well, why not? At least we don't spend our free time coloring our nails. Ooooh, snap!
"Do you think this showbiz couple have really broken up...or are they just promoting their movie?"
Huh? What's that? Did you just speak in a foreign language? Like maybe "I-don't-give-a-damn-about-showbiz"-nese?
"Do you think she's pretty?"
More death trap questions! We'll never know if you're just genuinely curious, or fishing around for some nefariously feminine purpose. Either way, no answer is ever safe.
"Who's your crush?"
We'd tell you...but 99% of the time, we won't say it's you.
This article was originally published in the Jan-Feb 2000 issue of Candy Magazine.
Think of astrology as a language that helps you feel and be seen.
Franki and Diana are this month's Eye Candy.
It's like seeing Seo Dan and Seung-joon all over again!
The internet seems to love his lighthearted humor during these troubling times.
Many of our favorite K-drama actors right now actually started out as idols!
Thailand rethinks its elephant strategy.
Who else wants a basket full of mojos?
We're hoping to see more of these in different LGUs!
Sometimes, no matter how hard you try, some people just won't vibe with you, and that's totally fine.
Have you tried the #ComeAroundMeChallenge?
The cheerleading docu-series is a phenomenon.