Guys
3 Ways You Can Recover After Sending Your Ex a Text Message
Read this before you decide to move to another planet.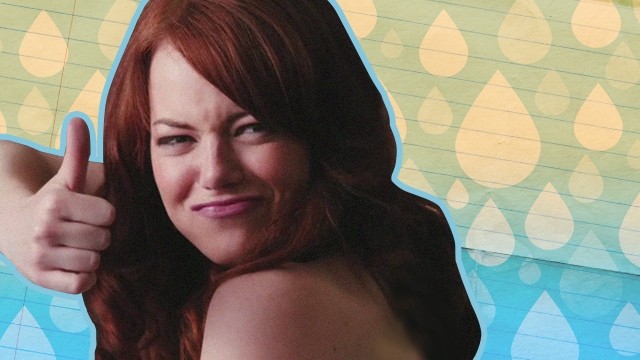 ART Trixie Ison PHOTO Screen Gems
So you had one moment of weakness. It's a cold, lonely night and you badly wish your phone beeped and there's a message from your ex which reads that he misses you as much as you miss him. But reality says hello and sadly, there's no message to read. All you have with you is your phone... and your feelings. So you do the next best (in that moment of weakness, okay!) thing you could think of, swallow your pride and text your ex. "I miss you," you say in the message you send without thinking twice. Then it hit you just seconds after you press send, YOU ARE NOT SUPPOSED TO DO THIS. You want to smash your phone just to stop the message from sending, but it won't.
Okay, before you go crazy, throw everything you own out the window, pack your bags, and decide to move to another planet, sit down and relax. Breathe in, breathe out. It's not really as bad as you think it is. Read through this list. You're going to be okay.
ADVERTISEMENT - CONTINUE READING BELOW
Don't do anything.

You already sent the message. It's not like you can take it back now. Don't bury yourself deeper by sending him another message explaining yourself. We all have moments when our emotions get the best of us, so just leave it at that.

CONTINUE READING BELOW

Recommended Videos

Turn off your phone and go offline.

Still tempted to send a follow-up text message? Or he replied asking you what's up and you're just itching to text him back? Don't do it. Don't reply. Turn off your phone and stay away from it. There's just an 80% chance that you'll say things you'll regret later, so just distract yourself—watch a movie, spend time with your siblings, do something else. Turn on your phone when you're already well-rested and are in a happier mood.

Just laugh it off.

Sometimes, the best way to deal with the problem is to just laugh it off. We all have our own moments when our feelings get the best of us. That doesn't make us weak or the loser in the breakup. That makes us human. I mean, Sara Bareilles couldn't have said things any better, "what kind of heart doesn't look back." So chin up, girl, because you'll soon forget about this incident and he will, too, for sure.

ADVERTISEMENT - CONTINUE READING BELOW
Got guy troubles you want us to help you with? Let us know in the comments. We'll try our very best to help. :)
He majored in Civil Engineering and wants to build a big home for his family.
As well as students of state colleges and vocational schools.
Maybe get one for yourself, too?
Looks like Anthony Bridgerton will be the focal point of the new season.
Need a bit more scandal and intrigue in your life?
The four universities have released a joint statement.
Yes, a mainstream romance about two Filipinas falling in love. And it's really good.
Find out what the universe has to say about you.
Some started with zero entrepreneurial experience and knowledge!
Red wine in a scented candle? *Adds to cart*
Is Pepe Herrera Toni Gonzaga's leading man?
In this episode of Made It, Nina talks about starting a business as a college student and eventually growing her brand into what it is now.
From The Candy Bulletin Community