Guys
3 Ways You Can Love an Independent Woman
Let him know you're not as intimidating as he thinks you are.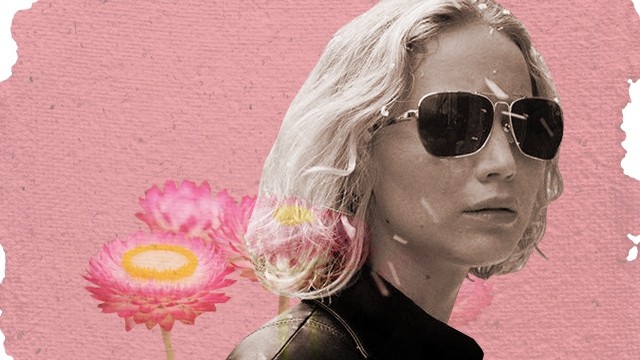 PHOTO 20th Century Fox
Loving an independent lady like you, our dear Candy Girls, can be terrifying for a guy. We mean what we say and say what we mean. We're not afraid to speak our minds and let them know how we're feeling whether good or bad. We take charge in most situations and we know what we want. And if you can already sense that your guy's feeling intimidated by your strong will, we're here to help. Show this article to your guy ASAP. Good luck!
Let her do what she wants to do.

Allow her to dream big dreams and support her when she decides to take big steps to get them. These dreams are going to teach her lessons and values that will make her grow and be the woman she's meant to be. Even if she loses some time for you, let her wear her shoes and walk out the door. Let her stay up late at night reading about them, or spend weekends working on them. Let her wander off into the world. Trust us, she'll return with a smile and a full heart, and a new big dreams—this time, they will be for the two of you.

Don't be intimidated to discuss things with her.

She will fight back and fight for what she thinks is the right way to do things, but talk about it with her even if the arguments get intense. Let her know what you think and not just what you think she'd want to hear. Trust us, when she sees that the relationship isn't worth risking and worth losing just because she doesn't get her way, she'll meet you in the middle and settle for a compromise. There will even be times when she'll let you win it because even if she seems dead set on what she wants most of the time, she'll gladly make the exemption for you.

Know that she has feelings, too.

There may be times when it's difficult to imagine her crying over the littlest things—one word you used the wrong way, a really dramatic scene in a movie, a friend who won't pick up her phone, or her pet pup she left at home to go on a date with you. Assure her moments like these aren't weaknesses, but are things that make you love her even more. Accept her good, strong side, but also embrace her dramatic and sensitive one because that's when she'll be needing you the most.
Got guy problems you want us to talk about? Let us know in the comments. We'll try our very best to help. :)
The 19-year-old dancer also appeared in the music video and on Jimmy Fallon's show along with her dance crew The Lab!
This is straight out of a teleserye!
It'll be available in five cute colors!
Sometimes, it only takes a few simple additions to brighten up your area and inspire you to stay productive.
Aside from IU, heavyweight groups like BTS, BLACKPINK, TWICE, and BIGBANG are also on the list!
Both the shop and its drinks are too pink and pretty!
There are also useful tips for showering your cat and cutting their nails. #NEED
Who else is excited for an all new season of "Kingdom"?
It's honestly a pretty decent amount for extra income!
Here's a little guide to get you ready for post-college life.
More Hyun Bin content coming our way!