Guys
3 Things You Should Do at the End of the Day to Strengthen Your Relationship
Don't forget to do these things today!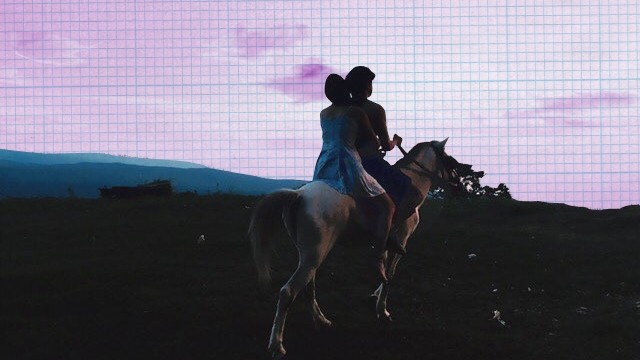 ART Trixie Ison PHOTO Instagram (@jaye.wolf)
In this age, keeping your relationship healthy and strong can be a bit hard. There are so many distractions out there—your smart phones, especially. There's also this unusual amount of pride that we have at being busy (or pretending to be busy) that takes away most of our time from the people and the things that really matter.
Remember, though, that no matter how busy you are in school, make your relationships—and by relationships we mean even the ones you share with your family and friends—a priority. We're listing down three things you should do with your guy at the end of the day to keep your bond strong. But remember, this list doesn't only apply to your boyfriend. You can also do this with your parents, sisters, brothers, and your friends. 
Have merienda together.

After your last class or before going home, ask your guy if you can have a cup of coffee or share an order of fries together first. Even it's just five or 10 or 15 minutes, the point is you get to see each other without all those distractions around you. 

Talk to each other.

For sure, you both have a jampacked schedule. And with the endless list of things you have to finish, it's easy to get lost in it and just ignore other people. Sure, it's understandable sometimes (especially when hell week comes creeping in!), but don't let it ruin your relationships. Again, even if your time with each other is just a few minutes, the important thing is you get keep each other updated with what's going on in your life.

Wish each other a good night and a good rest.

Before going to bed, don't forget to wish him a good night and some good sleep. Remind him that it's going to be okay and thank him for the time—no matter how long or short it may be—he's spent with you. A text message may not seem to matter but trust us, it will actually mean a lot. Ending the day with a good night from a loved one feels like coming home to a person who'll remind you that things are fine and that things are going to get better no matter how difficult today may be. 
Got guy problems you want us to discuss? Let us know in the comments. We always love hearing from you. :)
\\\\\\\\\\\\\\\\\\\\\\\\\\\\\\\\\\\\\\\\\\\\\\\\\\\\\\\\\\\\\\\\\\
Get the latest updates from candy!
subscribe to our newsletter!
////////////////////////////////////////////////////////////////
Skip a makeup step with these beauty goodies!
Take pretty notes and study effectively with these tips!
Wait for a love like this. A love that is good to you, for you.
Are you up for this challenge?
Can't wait to see the actual gowns!
The up-and-coming musicians and childhood friends talk about their music, creative process, and why it's important to be woke.
Because when it comes to a great lip game, there's really no need to splurge!
A different language sheds new light on everyday terms.