Guys
3 Signs That You Are Just His Backup Girl
Don't allow someone to treat you as their "cushion."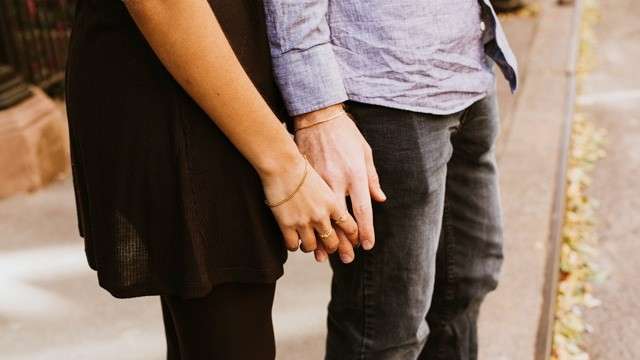 IMAGE Unsplash
Another dating term has emerged, Candy Girls, and it doesn't sound lovely at all. Ever heard of the term "cushioning"?
Cushioning refers to people's act of treating other people as "cushions," people they see as potential partners once their relationships or what they have with another person ends. It's kind of like a backup person whom you can be intimate or flirty with in case your "primary" relationship ends. Terrible, right? (via HelloGiggles.com)
We really don't recommend that you treat other people as your "cushions" because when you're in a relationship, we believe that you should be totally committed to that person. So if you think that you're being treated as a cushion or someone's backup plan, here are some signs to help you decide to just cut off that line of communication with that person who sees you as their standby girl.
They always insist on their own terms.
It's always the same cycle that goes with being with them. Whenever you ask them to define what you have or make your non-relationship official (because you've been standing by them for months, or even years already!), they tell you the same thing: "I'm not yet ready." 
ADVERTISEMENT - CONTINUE READING BELOW
You end up wondering what scares them because you've been playing girlfriend for them for a while already—looking out for them or making sure they're alright. In the end, they tell you or ask you to just wait... and you end up feeling helpless because you've been in it for a while and you've invested so much in what you both have already. Sayang naman.
CONTINUE READING BELOW
Recommended Videos
They don't like planning things with you.
Another thing that scares them? The future. Most of your dates are spontaneous because they know you're always there for them that they don't really see the point of planning anymore. When you ask them to be with you for a particular date so your friends can meet them, they're just never there and what you get is another excuse to postpone your plans.
They don't stand by their words.
They tell you they're going to be there for you when you need them, but whenever you do feel the need for a hand to hold or a shoulder to lean on, they are never there. They say they care for you, but you always wonder if they ever did. The worst part? You know you can't get mad at them because you know there was no relationship to begin with. *sigh*
ADVERTISEMENT - CONTINUE READING BELOW
There you have it, Candy Girls. While we believe that whatever makes you happy is worth fighting for, we also believe that when it comes to a relationship, you should have someone fighting with you or it won't be a relationship at all. If you're fighting for it alone or if you've been fighting for what you have alone, then what's the point? You don't deserve to be someone's cushion or someone's backup plan; you should be the plan and you should be the destination.
Got guy problems you want us to help you with? Leave a comment below or tweet us @candymagdotcom. We'll try our very best to help. :)
Find one that can suit your *existing* room aesthetic.
According to Inka, their business burned down so she had to drop out of high school and start working early.
Sneakerheads, you wouldn't want to miss this!
She had to learn to be more resourceful to get by.
OMG, it appears like she was also Gong Li's double!
Have you tried the other flavors?
Discord isn't only for gamers!
The streamer also talks about how the game helped her cope in quarantine.
Guess we're getting ourselves a PS5 then.
He was dedicated to the fight for freedom and human rights.
From The Candy Bulletin Community