Guys
3 "It's Complicated" Real Love Stories We Can All Learn Something From
"It's complicated" takes on a whole new meaning as three girls speak up about being in love with guys who are off-limits.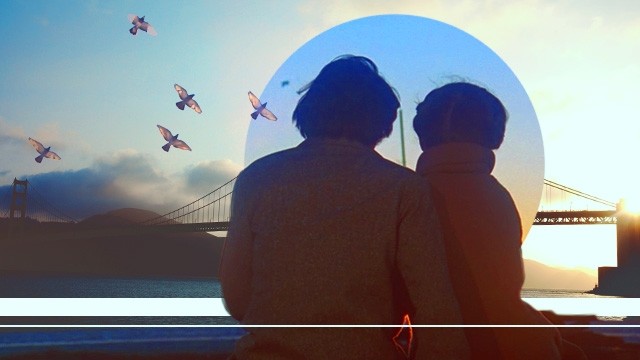 IMAGE The Weinstein Company ART Clare Magno
"He was a seminarian."
Ed* started courting Eve*, 20, when she was a high school junior. He was her older brother's best friend; both guys were studying in a minor seminary (the equivalent of high school) in their province. Eve wasn't ready for a relationship, so Ed said he would wait.
When Ed was about to finish minor seminary, he asked Eve's permission to enter a major seminary in Manila. "I didn't say anything. I felt I had no right to stop him," she says. Ed stopped calling and texting after that phone call. By then, she already had feelings for him. "I thought he had decided to become a priest. I cried for months."
Eve had other suitors in school, and one of them eventually won her over. But Ed started calling her again, and when her brother invited him over, Eve told Ed she had a boyfriend. "Eventually, I realized I loved Ed more, but I was afraid to get out of my relationship and I didn't want to hurt the other guy," Eve says.
ADVERTISEMENT - CONTINUE READING BELOW
After two years, Eve and her boyfriend broke up. Coincidentally, Ed started to e-mail her shortly after. They started communicating again and became friends. They later admitted they still had feelings for each other. "We would meet during his free days and he'd sneak out and contact me whenever he got a chance."
CONTINUE READING BELOW
Recommended Videos
Ed wasn't the only one who was sneaking out. "During those times we went out, I had to make up lies so I would be allowed to go out. I'd always say I had to go to school."
A year later, they became a couple.
"It was forbidden because they weren't allowed to have girlfriends in the seminary. They were monitored when they used the telephone. Girls were not allowed to call them or talk to them."
"We had different faiths."
Growing up was difficult for Ronna*, 20, whose dad was a church minister. That meant there were rules to follow.
ADVERTISEMENT - CONTINUE READING BELOW
In her senior year in high school, a year after her father died, Ronna met JM*. "We had something special. I liked him because he reminded me of my dad." The problem? Dating JM was a no-no in Ronna's religion because he belonged to another faith. So when he asked Ronna to be his girlfriend, she asked for more time. "Remembering my dad's rules made me feel guilty. But I couldn't just leave JM. I liked him so much."
When Ronna's mom found out about JM, she told her to stay away from him out of respect for her dad. Because Ronna didn't want to ask JM, who was also active in his church, to convert to her religion, they parted ways.
"I didn't want to compete with God. It was really hard. I would cry, but not a lot. I didn't want my mom to think I was crying because I followed the rules."

ADVERTISEMENT - CONTINUE READING BELOW
A few months ago, Ronna was shocked to see JM in her church. He had met a girl and decided to convert for her. This hurt Ronna, but when JM called her two months later to ask if they could see each other, she thought, "Why not?" Since then, they haven't stopped seeing each other, even though JM is still with his girlfriend and Ronna is dating another guy.
"I'm the third party."
Because of unpleasant first impressions, Kayla*, 21, and Danny*, who were course mates and org mates, didn't start hanging out until senior year. Realizing they had a lot in common, they quickly hit it off. Kayla developed a crush on Danny, and told him so in a letter. "It didn't affect our friendship. We just never talked about it. We continued to grow closer, and things were never awkward between us."
Months later, Kayla learned that Danny had a girlfriend. She talked to him about it, but they decided to carry on as before. "At this point, we were spending a lot of time together. Out of respect, I backed off a bit." However, it was Danny who always invited Kayla to eat out or go to the mall.
ADVERTISEMENT - CONTINUE READING BELOW
"We ended up hanging out more than ever. It was very confusing for me. I never knew exactly where I stood with him."
Eventually, Danny told Kayla that he loved her and wished he could be with her instead. She felt the same, but he couldn't—or wouldn't—end his relationship. Kayla and Danny tried to break off contact many times, but it never worked. "We'd always go back to each other," she says. So they stopped fighting their emotions. "We're not a couple, but the feelings are there. We know we're more than friends."
Happily ever after?
Alanna Young, relationship coach for The Love Institute, says that being in a forbidden relationship is like playing with fire.
"More often than not, it's exciting, exhilarating, and the dangerous side of it makes the situation seem more appealing. It even makes you feel more alive! No one can tell you what's right or wrong, but in the end, if you're not careful, you could really get burnt."

ADVERTISEMENT - CONTINUE READING BELOW
Think about the possible damage: broken relationships (and this includes your friends and family), a huge emotional load, a guilty conscience, maybe even a drop in your academic average because you couldn't concentrate.
Kayla agrees with Young, but tries to remain positive. "Sticking it out in this situation isn't exactly smart, but I love Danny. I'm holding onto him and I can only hope for the best."
*Names have been changed.
This article was originally published in the May 2009 issue of Candy Magazine.
It's not easy, but it's worth it.
This hardworking actress seems to have mastered the art of staying grounded through family.
Thinking of taking up a course that isn't related to your SHS strand?
Yup, you wouldn't believe her net worth.
Bright and Win will work again in a series, not as lovers but as best friends.
Perfect for a relaxing afternoon getaway!
Here are a few pegs to start you off.
Plus other things to know about the PBB alum.
Meet Gabby Banaag, an 18-year-old student and founder of a tech organization.
Including the labor fee, landscape, and all the furniture inside.
"I think I just want to show people na hindi ko na pinapalampas yung mga bagay na ganito," Julia shares.
From The Candy Bulletin Community