If only we could move on from heartbreaks as easy as changing our clothes every day, the world would probably be a happier place right now. But in real life, saying that moving on and letting go of the past is hard is a major understatement. This process could take years and years of hard work, of learning, and continually making a conscious effort to forgive people including yourself.
But Singapore-based illustrator Cherlyn Chong couldn't have captured this painful process better. Her comic about looking at your feet is filled with gentle reminders for moving on from something that broke you. In her interview with The Huffington Post, the 28-year-old artist said that she "wanted to focus on the baby steps it takes for a person to get through another day after a breakup. There's no unhelpful clichés in it, like 'time heals all wounds.'" We've rounded up a few of her beautiful words and illustrations below, but you can read the entire piece over here.
ADVERTISEMENT - CONTINUE READING BELOW
1 Look at your feet: "sure your toes might need some new nail polish, but you need to tell yourself that you're still standing."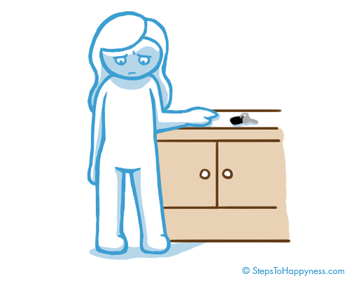 2 Look at your hands: "think about how your hands are still solid."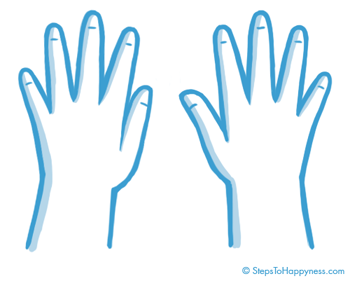 3 Close your eyes, then open them: "you find that you're still here. You're still alive. "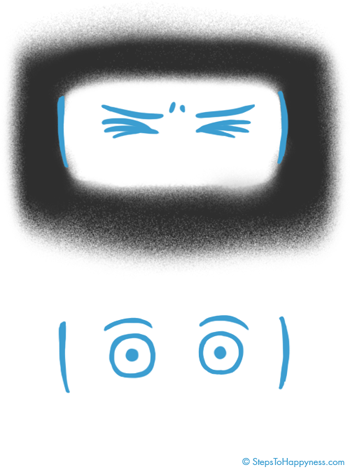 It's all about the little steps we make every day, Candy Girls and Boys. Sure, we take a step back while we're making a few steps forward, but that doesn't mean we're failing at it.
ADVERTISEMENT - CONTINUE READING BELOW
Know of lovely things we can feature on the site? Let us know in the comments! We always love hearing from you. :)