Gone are the days where we leave our romantic fate up to such a mystical thing called destiny. Even so, I think that deep inside, we (including the teens that have succumbed to this) all know that this is not exactly the ideal way to meet your soulmate but hey, everyone's just lookin' for some lovin' so no judgements here.
From Candy Girl to Candy Girl, I truly am rooting for you to find love and as much as I want you to find it naturally but I know that these dating apps might still win you over so by all means, educate yourself first about the dangers and precautions to take before diving into the world of virtually finding yourself a soulmate.
Tinder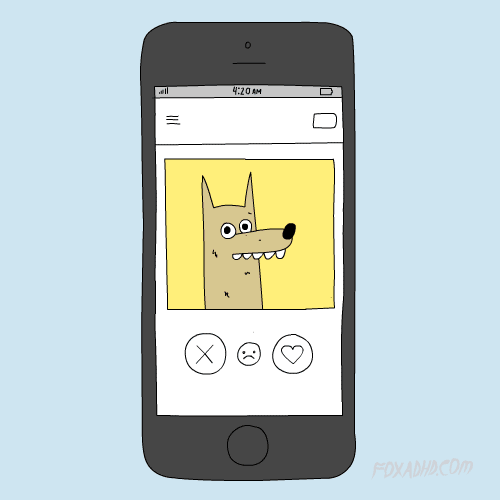 via foreversean.tumblr.com
Tinder is a very popular photo and messaging app where you can browse the photos of potential matches within a convenient location depending on the user. It works like this: You either swipe right to "like" or swipe left to "pass." If the "swipe right" works both ways, Tinder allows you to get in touch with each other so you can arrange some form of meet-up.
ADVERTISEMENT - CONTINUE READING BELOW
OkCupid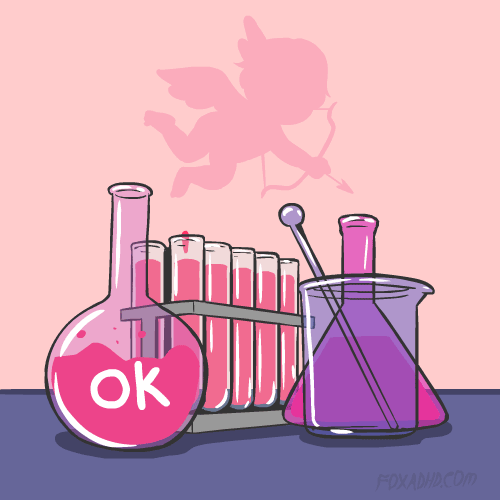 via gifnews.tumblr.com
Often dubbed as one of the most ancient dating apps, OkCupid has been around since 2004 (as a website). This app allows you to create a profile where you have to answer 21 questions to which OkCupid will carefully process to generate the best matches for you. Some would prefer this because it allows you to see more accurate matches compared to other dating apps.
Bumble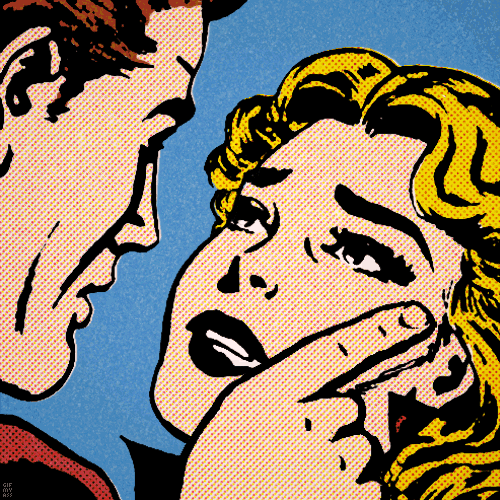 via hornedmelonfilms.tumblr.com
Not too different from Tinder, Bumble is a dating app where the female population calls the shots. Boys have no control in reaching out to their matches on Bumble and instead, the girls must initiate the conversation or else the matches will disappear within 24 hours. However, a guy possesses the ability to extend one match each day for an extra 24 hours. The app has an identical design to Tinder's and has the same swipe-right-swipe-left mechanics. One advantage to using Bumble, though, is that you won't get any pesky and unwanted messages.
READ MORE:
Here's Your Rule Book For Dating In the Age of Social Media, Candy Girls
The 5 Worst Pieces of Dating Advice Someone Told You But You Should Just Ignore
7 Dating Problems Only Girls Surrounded By Brothers Will Understand

Reminders If You Decide To Use Dating Apps
Warning: People can lie about what and how they look like. There have been several cases where people grab other people's photos to deceive users into thinking that this is what they look like. Don't go into this whole dating app business without making sure.
Always:
Meet in public once you do decide to arrange a meet-up.
Make sure you and your match have common friends.
Keep personal and financial information private.
Report them once they start: Asking for donations, sending harassing messages, spam-ing you with products or services they may be selling.
Even though we here at Candy would rather you take the long route to finding a soulmate (e.g. accidentally touching hands in a bookstore, dramatically discovering that it was your best friend all long, or rekindling an old childhood flame), it wouldn't hurt to know a few things about these rising dating apps if you do decide to start swipin' right.
ADVERTISEMENT - CONTINUE READING BELOW
Got guy problems you want us to help you with? Let us know in the comments or tweet us @candymagdotcom. :)