Guys
15 Times Your Crush Totes Broke Your Heart Without Him Knowing He Did
a.k.a. you just got friendzoned, girl friend!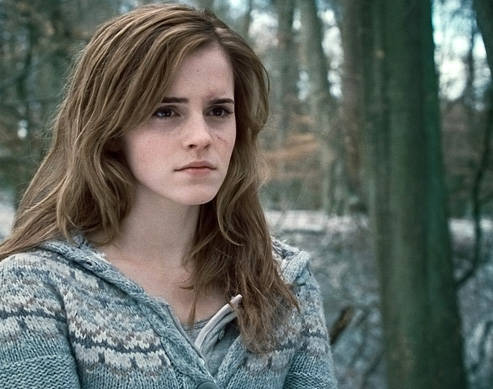 PHOTO Warner Bros. Pictures, GIFS Giphy/Tumblr
1. When he greeted your classmates and missed you. Are you invisible? Should you carry a big sign telling him you exist? What are you supposed to do???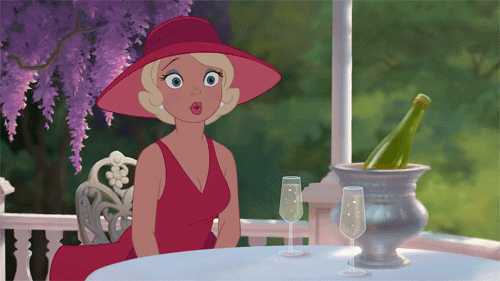 via giphy.com
2. When you tried to start a conversation with him and he gave you a single word reply. Awkward.
via humorinrecovery.tumblr.com
3. When you text him about your Physics homework and it took him hours to reply or he doesn't reply at all. Such a waste of time and load, buti na lang unli ka.
via biaho.tumblr.com
4. When he approached you and talked to you... because he wanted to ask if you know the answer for your Math homework. Remind yourself why you shouldn't slam that notebook on his handsome face.
via thelibraryisnowopen.tumblr.com
5. When you tripped during PE class and he laughed. He can be a gentleman sometimes.
via giphy.com
6. When you tried your best to look pretty and he doesn't even compliment you.
via giphy.com
7. When you overheard him say that another girl's pretty. Hello, you're here. You're pretty, too.

via giphy.com
8. When you updated your Facebook status about liking someone from afar (which totes referred to him) and he just liked it. Do you really have to spell it out for him?
via surroundedby-fandoms.tumblr.com
9. When he talked to the popular girl in school. Hope she doesn't get to him before you do.
via pauliiwhatever.tumblr.com
10. When he needed 1/4 sheet of paper for your surprise quiz, you gave him one, and he told you, "Thanks. You're such a true friend." TRUE FRIEND? SERIOUSLY?
via vodxar.tumblr.com
11. When you twisted and turned everything he said, made hilarious assumptions, and ended up hurting yourself in the end. Note to self: Stop overthinking.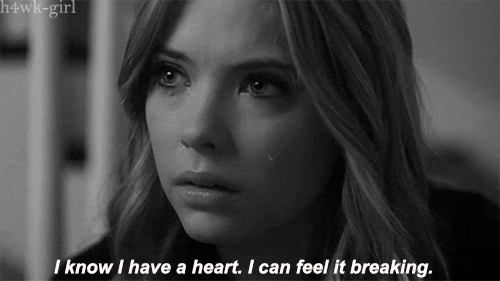 via giphy.com
12. When you told him a joke and he didn't find it funny. He's so slow.
via ktxoxokt.tumblr.com
13. When he changed his Facebook relationship status to "engaged." Really? At this age?
via nazeya.tumblr.com
14. When he did something cute for you or complimented you, then ignored you for the next few days. You're invisible again. Goodbye, world.
via self-esteem-a-domino-effect.tumblr.com
15. When you decided to get over him (finally), then he said or did something cute—so you're head-over-heels in like with him AGAIN. WHYYY?
via giphy.com
How did your crush break your heart, Candy Girls? Huhu, let's comfort each other! Tell us about it in the comments or tweet us @candymagdotcom. We'd love to hear from you. :)
ADVERTISEMENT - CONTINUE READING BELOW
\\\\\\\\\\\\\\\\\\\\\\\\\\\\\\\\\\\\\\\\\\\\\\\\\\\\\\\\\\\\\\\\\\
Get the latest updates from candy!
subscribe to our newsletter!
////////////////////////////////////////////////////////////////
You know you'll regret it.
You don't even have to leave the house!
From digital art to photography to mixed media, Filipino artists show that creativity is never lost in our people.
Skip a makeup step with these beauty goodies!
Take pretty notes and study effectively with these tips!
Wait for a love like this. A love that is good to you, for you.
Are you up for this challenge?
Can't wait to see the actual gowns!