Guys
15 Photos That Prove Guys Can Look Cute In a Plain White Tee
Guys + plain white tees = WIN!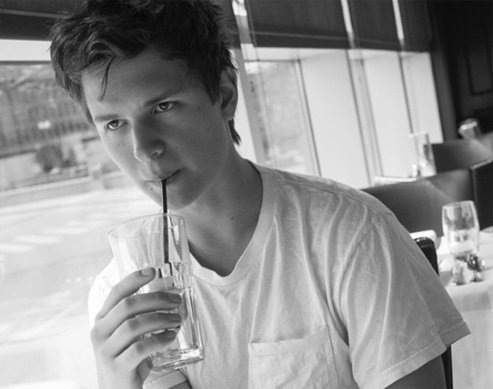 PHOTO Instagram (@anselelgort)
We don't really know the exact reason why, but there's just something about plain white tees that make the guys who wear them look extra cute. We guess the saying that less is more is really at work here. Proof that one doesn't really have to wear the fanciest of clothes and pile up on the accessories to look nice. Scroll down below and see for yourselves. These guys will surely convince you that boys can actually look nice even in plain white shirts.
1 Ansel Elgort
2 Liam Payne
3 Louis Tomlinson
4 Niall Horan
5 Harry Styles
6 James Reid
7 Daniel Padilla
8 Enrique Gil
9 Candy Cutie LA Aguinaldo
READ: What Turns Guys Off?
10 Candy Cutie Darin Wilkens
11 Candy Cutie Patrik Franksson
12 Candy Cutie Gil Cuerva
READ: Guys Watch Their Girlfriends Being Catcalled And This Happens
13 Iñigo Pascual
14 Calvin Harris
15 Zac Efron
READ: The Things We Hate About Guys That We're Also Guilty Of
Know more guys who look too cute in plain white tees? Let us know in the comments! :)
Dr. Michele Alignay talks about "emotional distancing."
Looks like the Philippine Philharmonic Orchestra likes Captain Ri's music!
Iced, hot, and frapuccino-style!
Achieve that crunchy Chickenjoy skin.
What if CLOY is really based on a Pinoy teleserye?
Have you tried this internet-famous drink?
The local brand has partnered with charity organization Give PH to help with the donations.
If you're desperate for a cut, YouTube is your best friend.