Guys
10 Ways To Ask Your Date To Prom
We know prom season might be over for some of you, but for the sophomores who want a head start, we've rounded up some of the best promposals online to help you out!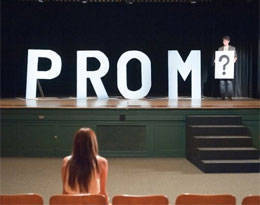 photo courtesy of Walt Disney Pictures (Prom)
Prom, one of the most important nights in your high school existence. We've been doing some online research (aka surfing) and uncovered a million and one of what seems to be the thing these days: promposals. That's exactly what it sounds like. People are proposing to their dates for prom. If you're not yet convinced, we found two videos that actually compiled the different promposals (yes, there was more than one!) at their schools. Check them out below and click-through to the next page for 10 of the cutest promposals we found on YouTube!
ICA Seniors 2013
DLSZ 2012 and 2013
Many of our favorite K-drama actors right now actually started out as idols!
Thailand rethinks its elephant strategy.
Who else wants a basket full of mojos?
We're hoping to see more of these in different LGUs!
Sometimes, no matter how hard you try, some people just won't vibe with you, and that's totally fine.
Have you tried the #ComeAroundMeChallenge?
The cheerleading docu-series is a phenomenon.
A lot of them are dirtier than a toilet seat.
The kind of wholesome content we all love to see.