Guys
10 Things Your Girlfriend Is Not Allowed To Do
Geez, looks like being someone's girlfriend is a tough job.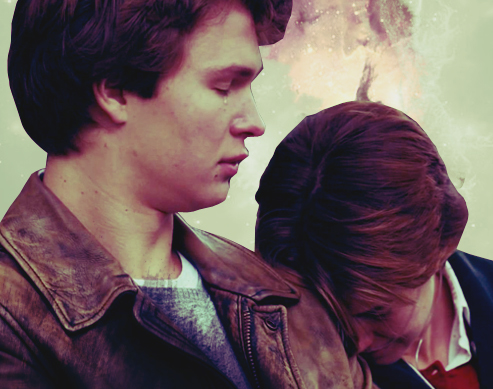 ART Trixie Ison PHOTO 20th Century Fox
Remember when we wrote about the Twitter account that serves as a rule book for boyfriends everywhere? Well, girls, now it's your turn to hear advice from Twitter users who started posting about what their girlfriends aren't allowed to do. Some are funny, others are crazy, but all of them are really hilarious! So if you're having a difficult time making your bae smile (or LOL), maybe sending him a link to this article will do... and following all the things you can't do.
1 On taking classes:
#GirlfriendNotAllowed to do algebra. Why would you try and find your x?

— Carl Lamar Chanda (@Chanda_c71) November 14, 2013
2 On your #OOTDs:
"#GirlfriendNotAllowed to see any movie without lightup skechers. i need to see your every move" HAHAHAHA

— ΛRJEN (@aquinoarjen) October 5, 2013
3 On getting an iPhone:
My girlfriend is not allowed to hide her iPhone from me. As long as we together it's not an iPhone, it's a wePhone. #MyGirlfriendNotAllowed

— IG: myeniwam™ (@LindoMyeni) July 30, 2015
4 On getting hurt over anything:
My girlfriend is not allowed to get hurt, I'm her only Boo boo! #MyGirlfriendNotAllowed

— IG: myeniwam™ (@LindoMyeni) July 30, 2015
5 On joining the lottery (and maybe all games):
Aiiiiich! "@LindoMyeni: #MyGirlfriendNotAllowed to play Lotto. She already won jackpot when she met me."

— ★☆O M P H i L E☆★ (@CallMe_Ompiee) July 30, 2015
6 On what you're eating:
#mygirlfriendnotallowed to eat at McDonalds. You loving it ? Ha. Girl you loving me 😂😂

— baby g (@AmberDeLaCruz09) June 18, 2015
7 On brushing your teeth:
My girl is not allowed to brush her teeth. If anyone can smell her breath they are too damn close! #lol #mygirlfriendnotallowed

— Daniel García (@dggrimaldo) June 10, 2015
8 On taking selfies:
#mygirlfriendnotallowed to take selfies. Whatchu tryna do, picture your life without me?

— SHARK BAIT (@nilsy_g) June 5, 2015
9 On going on vacation:
My girl not allowed to go on vacation. She wanna travel? She better pick up a basketball and walk around the house.

— My GF Is Not Allowed (@MyBaeCannot) February 16, 2015
10 On the men in your life:
My girlfriend not allowed to have more than 3 men her life, Me, her dad, and her brother. You got 2 brothers? Pick your favorite.

— My GF Is Not Allowed (@MyBaeCannot) February 22, 2015
READ: Here's Your Rule Book For Dating In the Age of Social Media, Candy Girls
Know more Twitter accounts and hashtags we should feature? Let us know in the comments or via Twitter @candymagdotcom. :)
We're so excited to see the sisters BEFORE the wedding!
You favorite childhood sweet is now in cupcake form!
Will your friendship survive the wrath of thesis?
Here are a few things that might help.
Fast cars and dark roads don't mix.
BTS' agency already made the official announcement.
The deep red lipstick shade flatters all skin tones!
The 19-year-old dancer also appeared in the music video and on Jimmy Fallon's show along with her dance crew The Lab!
This is straight out of a teleserye!