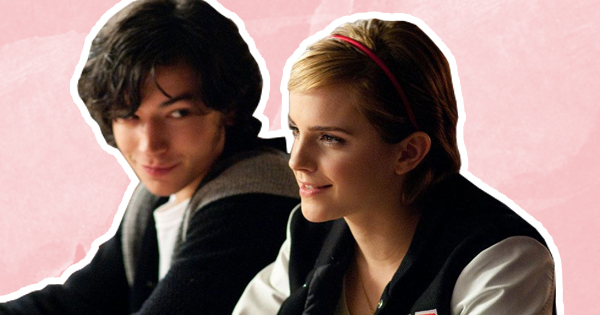 1 Everyone will assume that you guys are somehow romantically linked.
People will always speculate what's going on between the two of you—whether the two of you are dating, have dated, or still getting there. Sooner or later, you start to roll your eyes at all these are-you-together type of questions because why can't people wrap their head around the fact that a girl and a boy can be just friends?
2 At one point or another, there is that one girl who hates your guts.
When someone likes your GBF (let's just start referring to your Guy Best Friend as that from now on), that someone will automatically see you as competition. She will most likely do everything in her power to make sure you two never spend some time alone together, ever again.
3 People assume you have no female friends.
You're starting to be seen as "one of the boys" and someone who cannot seem to make any girl friends. Eye rolls x 100.
ADVERTISEMENT - CONTINUE READING BELOW
4 You are each other's eyes into the world of the opposite sex.
Whenever your GBF needs some advice about girls and dating, he turns to you and vice versa. It's nice to get some knowledge on boys and how their minds work when it comes to dating from you know, an actual boy.
5 Whoever you date will automatically feel uneasy about him.
Since you and your GBF always in close proximity with each other, it's almost a rite of passage for the person you date to feel jealous, uncomfortable, or both. Same goes for him too, with any girl he decides to date.
6 You never have to deal with so much drama.
We don't know what it is about boy-and-girl friendships that just block out all the unnecessary drama.
7 Your friendship will not depend on gossip.
You don't really feel like your breakfast, lunch, or dinner dates with your GBF has to come with a full-on gossip session about who's dating who, who's breaking up with who and et al.
ADVERTISEMENT - CONTINUE READING BELOW
8 Instead, it will depend on pizza, sports, and Game of Thrones.
However, you do feel the need to bond over other things like two boxes of bacon and cheese pizza, NBA news, oryour feelings about the latest death scene in Game of Thrones.
9 Your family refers to him as your bodyguard.
One of the benefits that come with having a GBF is that when he finally has the friendship seal of approval from your parents, you're more or less allowed to go to more parties, birthdays, and events as long as he's there or as long as he drives you home.
10 You can be honest, straightforward, and 100% real with them.
With your GBF, there is no such thing as sugarcoating and no beating around the bush. If you're angry with him, you say so. If you think he's about to make the biggest mistake of his life, you speak up. You value each other for your honesty.
ADVERTISEMENT - CONTINUE READING BELOW
READ: 10 Yummy Recess Food You Should Try Making for Your Boyfriend or Friends This School Year
Got boy problems you want us to help you with? Let's talk about them in the comments or via Twitter @candymagdotcom. We always love hearing from you. :)