Guys
10 Things Only Clingy Girlfriends Will Understand
Being the girlfriend is a struggle, too, okay.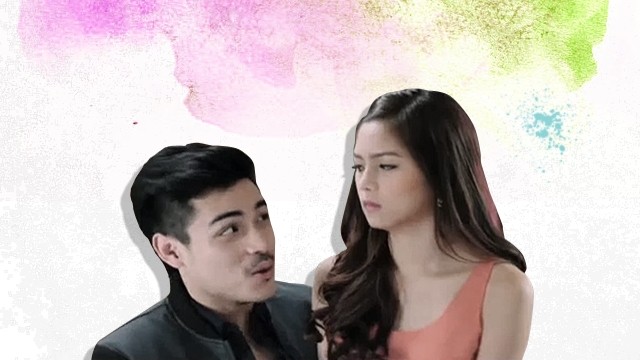 PHOTO Star Cinema
You certainly did not plan on becoming a clingy girlfriend but here you are somehow. Hey, it's not your fault that you have so much love to give! Getting attached is natural. It's just one of the signs that you genuinely care about your guy.
Just remember that the moment you let your strong feelings get the best of you, your attachment becomes annoying and totally not endearing. You don't want to suffocate your boyfriend, right?
But even if you can be annoying at times, let's not lose sight of these 10 things you do out of love.
You have the inexplicable yearning to know your guy's whereabouts all the time.

"Did he leave his house yet? Did he go to the gym? I. MUST. KNOW."

You're the queen of double texts and incessant missed calls.

You can't stand the idea of being apart so you make it a point to always stay in touch... even if that means bombarding your guy's phone with hundreds of messages.

ADVERTISEMENT - CONTINUE READING BELOW

You get a little jealous when he goes out with his barkada.

"Friends? What friends? You already have the best girlFRIEND." Who cares if you just spent seven hours together? You can't just let him go.

CONTINUE READING BELOW

Recommended Videos

You demand too much attention.

"Are you STILL doing your thesis? Let's skype na." You want to be a reasonable girlfriend but sometimes, it's just too hard, 'no?

You always want to tag along.

Laser tag with the boys? Tagaytay with his cousins? No invites necessary. You're there!

You are too clingy... literally!

You think your boyfriend always deserves a five minute hug for being too cute.

You constantly stalk his social media accounts.

"I know you're online. You just liked a picture of a puppy on Instagram 40 seconds ago."

You sometimes forget to give him his personal space.

"Do you REALLY need to go to the bathroom? But I'm going to miss you." Girl! 

ADVERTISEMENT - CONTINUE READING BELOW

He is your phone wallpaper, desktop background, and Facebook cover photo.

You just can't get enough of your guy's face.

You miss him all the time.

It has only been five minutes since you last saw him but it already feels like an eternity. Oh, the struggle of being overly attached!
Which of these things have you done already? Tell us in the comments. We won't judge, promise! :)
They take their jobs as YouTubers very seriously.
In this week's #CaughtOnCandy, we're putting the spotlight on this TikTok star.
This sandal is the perfect combination of comfort and style.
She also works with big brands like Lazada and SM.
Ever wondered what kind of relationship advice you'd get from Nadine if she was your friend?
Landfall likely Sunday to Monday.
They used to train together in South Korea.
Meet May Myat Noe, the model who caught the envy of PSJ fangirls.
Here's what to watch on Netflix while we patiently wait for "Crazy Rich Asians 2."
In case you can't help but admire the clean and customizable aesthetic of iOS 14.
From The Candy Bulletin Community