If you could tell your younger self some things about crushes, boys, and love that would make high school and teenage years a bit easier, what would they be? Here are a few things your younger self may want to know, too. Feel free to add yours in the comments, Candy Girls!
1 Your appearance does not equal your worth.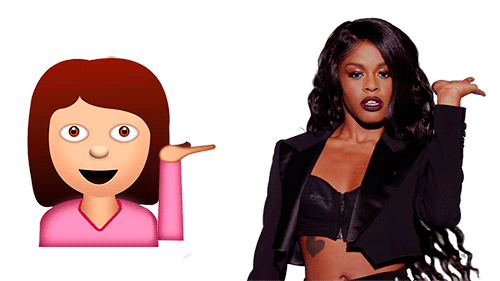 via giphy.com
Know this, Candy Girl: It's what's inside that matters. There is more to you than your appearance or your looks. If you love yourself, that love will shine out of your face and make you reflect positive vibrations that will truly make you beautiful. It is never okay to body shame anyone and that includes yourself, so day by day, teach yourself to love the person that you see on the mirror. Tell her she's enough, more than enough, because that's the truth.
2 You deserve the best kind of love. Nothing less.
ADVERTISEMENT - CONTINUE READING BELOW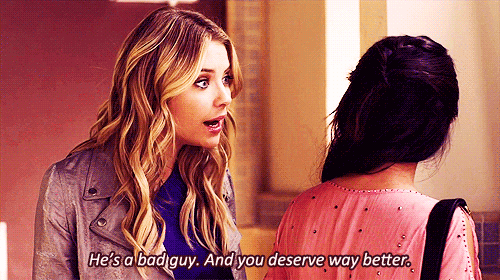 via danysalternate.tumblr.com
Don't settle for anything less. You deserve the best kind of love there is in the world. You deserve the kind of love that makes you want to be the best version of you and makes you want to make all of your dreams come true.
3 Just because you like them doesn't mean you love them.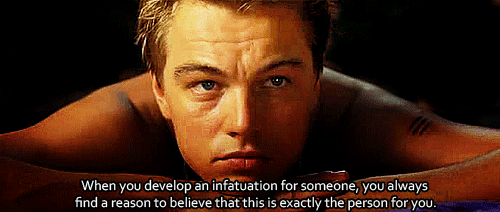 via giphy.com
Having a crush doesn't mean you're in love. Sometimes you just like them or the idea of them. You're just lost in the idea that he's the one for you and you're the one for him. That he's perfect in every way, but he really isn't.
4 But that doesn't mean you should just ignore the butterflies in your tummy.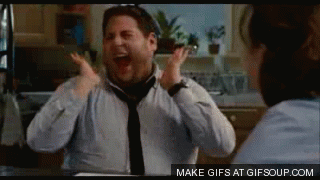 via giphy.com
Having a crush isn't nonsense. If he makes your day brighter and gives you a smile on your face, then that's okay. Enjoy it and enjoy how he makes you feel when he enters the room and looks your way. Crushes can actually inspire you to do your best, believe us.
5 And just because it's not love doesn't mean you're safe from heartbreak.
via giphy.com
ADVERTISEMENT - CONTINUE READING BELOW
You will have your heart broken even if it's just infatuation or a little crush. You will feel it breaking when you find out he doesn't feel the same way about you or that he prefers to be with someone else. It's not the kind of pain you can just ignore but know that...
6 You're going to be fine.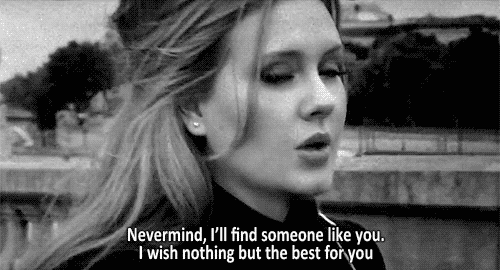 via pixgood.com
That sad part of your life may feel like forever but it will be over, too. One day, you'll find yourself not thinking about your ex-crush or your ex-boyfriend suddenly and you'll be feeling fine and like your old self again.
7 Don't rush and don't focus on finding The One or Mr. Right.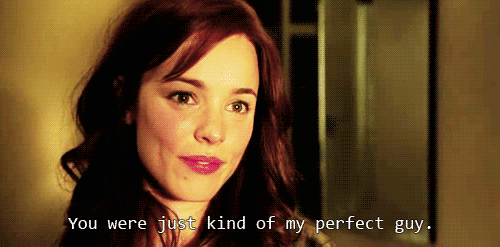 via sehrendepite.tumblr.com
Because sometimes, your Mr. Right may be busy doing his thing in school and being the man he wants and chooses to be. So pursue your dreams and focus on yourself. You'll meet him soon, too, when the time is right.
8 It's perfectly okay to be single.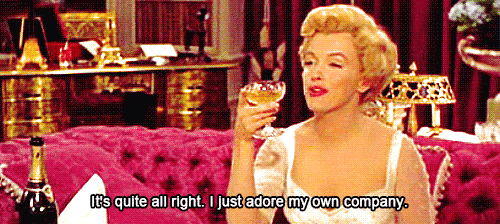 via fordiamondsandpearls.tumblr.com
Use your Me Time or Me Phase in your life wisely. Stay focused on your dreams and goals and yourself, above all. There's nothing wrong with using the time you have in your hands to pursue your dreams.
ADVERTISEMENT - CONTINUE READING BELOW
9 Don't go looking for someone who completes you.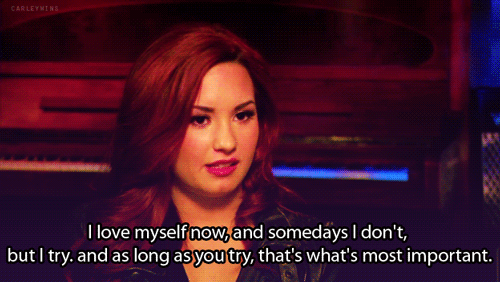 via lovethisgif.com
Because you complete yourself and, again, you are more than enough.
10 Real love actually begins with yourself.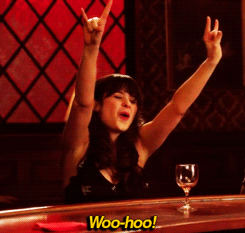 via pixshark.com
It's been said many times and in many ways, but true love actually starts when you also start loving yourself from the inside out—quirks and all.
What would you tell your younger selves, Candy Girls? Share them in the comments or via Twitter @candymagdotcom. :)