Guys
10 Signs You're the Clingy Person in Your Relationship
Check the signs instead of getting mad when someone tells you you're clingy. Hee hee!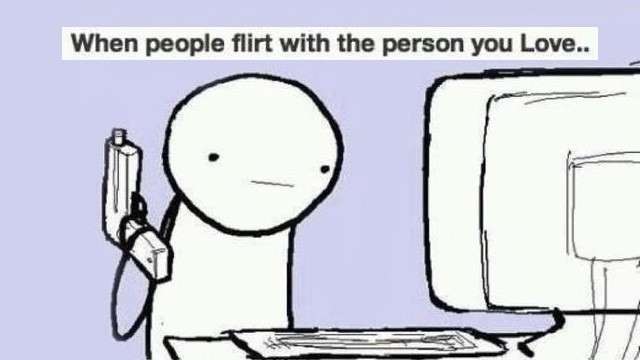 IMAGE Pinterest
Your family tells you that you're clingy. You're boyfriends tells you you're clingy. Even your friends say, yes, you're clingy when you go to them and make sumbong about how much it sucks to be mistaken for the clingy girlfriend. And you can't help but wonder why. Are you the clingy person in your relationship? Maybe it's about time you check the signs and accept the cold, hard truth.
This is how babe describes you.
ADVERTISEMENT - CONTINUE READING BELOW
You get mad for being told that you're clingy and needy...but you also get so mad that you can't stay mad because you constantly need a hug and some lovin'.
You promise to give babe some space, but you fail miserably at it.
When he doesn't talk to you the entire day (because he's busy with school), you get really bothered or you get annoyed.
You can't live without messages wishing you a good morning and a good night. These are V V V important.
ADVERTISEMENT - CONTINUE READING BELOW
You feel violent when someone

talks

flirts with the person you're with. Uhm, how dare you?
When babe asks you to let go of his arm or hand (and even leg, LOL!), you take this as a sign to hold on a little longer. Wehehehe.
You leave him random (and sometimes creepy!) reminders to tell him how often you're thinking about him.
You think there's something wrong when babe asks you to be more clingy...but you really don't mind. Of course. Hee hee.
And finally, you

secretly

love it when you have a baby who's clingy.
ADVERTISEMENT - CONTINUE READING BELOW
Got guy problems you want us to help you with? Leave a comment below or tweet us @candymagdotcom. We will try our very best to help. :)
Will your friendship survive the wrath of thesis?
Here are a few things that might help.
Fast cars and dark roads don't mix.
BTS' agency already made the official announcement.
The deep red lipstick shade flatters all skin tones!
The 19-year-old dancer also appeared in the music video and on Jimmy Fallon's show along with her dance crew The Lab!
This is straight out of a teleserye!
It'll be available in five cute colors!
Sometimes, it only takes a few simple additions to brighten up your area and inspire you to stay productive.