Guys
10 Guys on the Sweetest Things They've Ever Done for a Girl
"Here's the thing: you don't look for true love. True love finds you."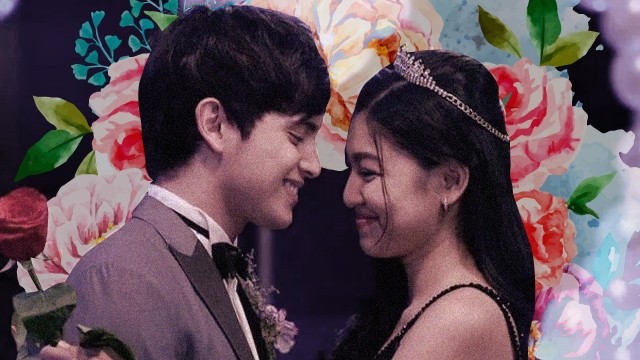 PHOTO ABS-CBN
Ah, February. You know what that means? Valentine's day! But yeah, okay, we see you rolling your eyes over there. What is it about Valentine's day that makes people grouchier than usual? It could be a whole lot of things, but for most people it's because the impossibly perfect Prince Charming hasn't arrived to sweep them off their feet yet. Please put down that Nicholas Sparks book already.
Here's the thing: you don't look for true love. True love finds you. While some guys see being in a relationship as an empty abyss of restraint from the other half, some still believe that romance should never die—and man are they not ashamed to show it! Here are 10 guys on the most romantic things they've ever done for a girl. Who says forever doesn't exist?!
"I sent her on a scavenger hunt. In the exact same place where we first met. It was extremely elaborate and special. I scattered photos of us and flowers for her to find, each with a clue to help her figure out where to go next. In the final clue, at a gazebo in the garden, was a massive collage of all our best memories (she was on the verge of tears then). There, I knelt down, and asked her to be officially my girlfriend. In tears of joy, she said YES. This will always be one of my most treasured memories with her. Forever and always." —David, 19
ADVERTISEMENT - CONTINUE READING BELOW
CONTINUE READING BELOW
Recommended Videos
"My girl Louren was mad because I haven't talked to her all day. But I was just planning this elaborate surprise for her to celebrate our 5th monthsary. I sneaked into her house and arranged flowers and letters on the stairs leading up to her room for her to find. In her bedroom, I was there to give her a bouquet as well as play 'Thinking Out Loud' just for her. That look on her happy face when she saw me was priceless. While I do romantic things for her every day, this is by far my favorite." —Ricky, 17
"I'm in an LDR with my girlfriend (like literally oceans apart—she left the Philippines to study abroad a few weeks ago). I won't say it has been easy, but I definitely don't regret asking her to be mine—because I know in my heart that I'll be waiting for my wife." —Anon, 19
ADVERTISEMENT - CONTINUE READING BELOW
"I love my girl so much. But she's definitely always busy—and so am I. Therefore our dates together become really special. One time I surprised her with tickets to Ocean Park, a place where she's wanted to go to ever since she was little. Then surprised her again on her birthday with a museum date to Pinto Art Museum. I'm not exactly a cat person, but she absolutely adores those furry little creatures, so I brought her to this awesome new cat café. She was overjoyed, not losing her cheeky grin since we stepped through the doors—whereas I was sneezing all over the place. But whatever. I'll do anything to make her happy." —John, 19
"My girlfriend is beautiful—but she's definitely not a math whiz—which I found adorable. During one of our classes she struggled to copy my quiz answers because I was a leftie (the answers were written on the LEFT of the sheet). After catching her, I offered to teach her some lessons, which she agreed to. We've been the best of friends ever since. And I'm happy to say that I have successfully escaped the friendzone as well: we're celebrating our fourth anniversary as an official couple this 13th. Never give up, my fellow friendzoned brothers!" —Louis, 19
ADVERTISEMENT - CONTINUE READING BELOW
"I was going through the worst: work was piling up, and school had exams, quizzes, deadlines to chase, and training has taken up a massive chunk of my time. I barely had any time for myself, much less with her. We broke up. A month later I realized I've made the worst mistake of my life. I desperately wanted her back, but I know that won't happen because she's now with someone else. To my darling who got away, I was stupid. I'm sorry. This is most likely the sweetest (and most painful) thing I have done for you, and it's to let you go and be happy—even if it's not with me." —J, 20
"I surprised her on her birthday with balloons, a big bouquet of flowers, and being willing to do all of her favorite things with her on her special day. I was prepared for a full-blown shopping spree in the fanciest malls, or paying for the most expensive spa treatments, but apparently she just wanted some McDonald's french fries and chicken nuggets. Man, I love her so much." —Santos, 21
ADVERTISEMENT - CONTINUE READING BELOW
"She called me at 3 in the morning freaking out because there was a spider in her bedroom. Knowing that she wouldn't sleep otherwise, I drove all the way over there with my trusty fly swatter. Upon arrival, she dragged me up to her room to kill the 'spider'. Apparently it wasn't just your everyday jumping spider—this one looked like it overdosed on steroids and was bigger than my face. I braved through the entire thing though (albeit with plenty of running and high-pitched screaming). I'd do anything for her—even if it means dealing with spiders built like Mike Tyson." —Carlo, 19
"I wrote a song just for her. It was all about my fear of losing her." —Vincent, 19
"Every day I braved Manila traffic to commute all the way to her school (I'm from FEU and she's in Katipunan)—then wait for her for three full hours until she finishes all her classes. Every day I do this so we can commute home together. I don't care if I have to put everything aside for myself to go through all this. Nothing makes me happier than being sure that she's arrived home safe and sound." —Jon, 20
ADVERTISEMENT - CONTINUE READING BELOW
What was the sweetest thing you've ever done for a guy, Candy Girls? Share your stories in the comments. We always love hearing from you. :)
They take their jobs as YouTubers very seriously.
In this week's #CaughtOnCandy, we're putting the spotlight on this TikTok star.
This sandal is the perfect combination of comfort and style.
She also works with big brands like Lazada and SM.
Ever wondered what kind of relationship advice you'd get from Nadine if she was your friend?
Landfall likely Sunday to Monday.
They used to train together in South Korea.
Meet May Myat Noe, the model who caught the envy of PSJ fangirls.
Here's what to watch on Netflix while we patiently wait for "Crazy Rich Asians 2."
In case you can't help but admire the clean and customizable aesthetic of iOS 14.
From The Candy Bulletin Community