We understand. You're just in love and a warm, fuzzy feeling has taken over you. But then again, no. We don't completely understand. Care to explain these mistakes you've been doing first before we run away and hide from you for good?
1. The baby talk. As if calling him by your pet name weren't enough, you've decided to use that pa-cute voice (which isn't cute at all, BTW) on him. Spare our eardrums!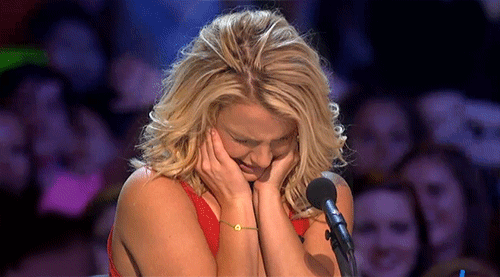 via giphy.com
2. PDA. No, no, no, and NO. Saying that you're still on your honeymoon stage (even 6 months after you got official!) isn't a good enough reason.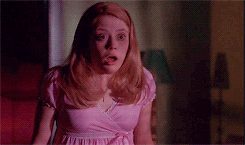 via giphy.com
ADVERTISEMENT - CONTINUE READING BELOW
3. Online PDA. Your occasional posts on Facebook, Twitter, and Instagram are okay. But talking about it online more than thrice a day, every day is too much. We wish we can unsee what we've seen a.k.a. those photos of you and your guy sharing a big, fat kiss. Nooo!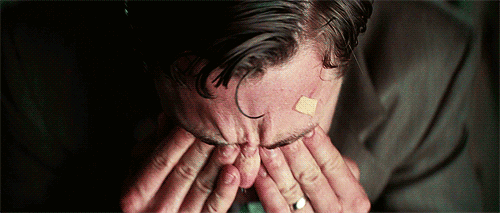 via giphy.com
4. Asking your guy permission for every single thing. Examples: "Can I go out with my friends on Saturday?" "Can I not text you tonight?" "Can I open your Facebook account?" "Can I go to the bathroom?" Last time we checked, there's a thing called free will. Use it.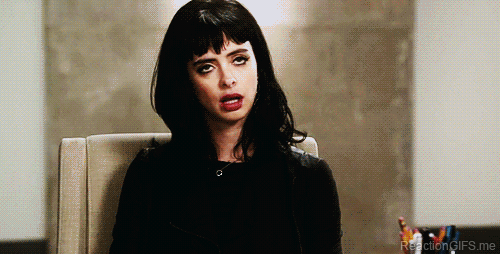 via giphy.com
5. Telling your BFFs you miss him already. Are you serious? You just saw him like five minutes ago? What is wrong with you?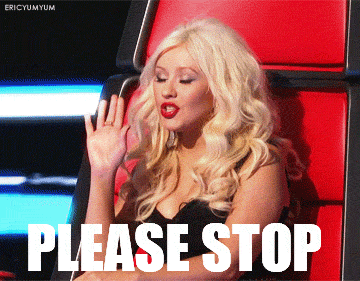 via giphy.com
6. Tinkering with your phone 24/7. In case you forgot, we're here with you. We'd appreciate it very much if you lay your hands off your phone for like an hour or two and actually talked to us. Your boyfriend will not get mad if you don't like his Instagram photo in the next hour or so. Geez!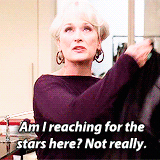 via giphy.com
ADVERTISEMENT - CONTINUE READING BELOW
7. Getting super distracted in school. Girl, you need to do your homework first. Damn, Africa, what happened?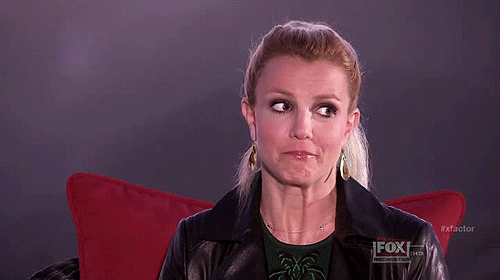 via giphy.com
8. The concept of third wheel. No, for the nth time no. You can't invite your boyfriend in our girls' night out. Ask that question again and we'll let you have your own night out together.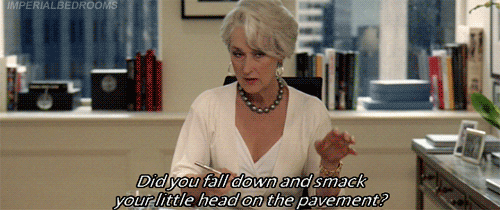 via giphy.com
9. Foot in mouth disease. We already know his favorite color's blue or what makes him puke and fart, because that's what you've been talking about in the last decade. So. Stop. Talking. About. Your. Boyfriend.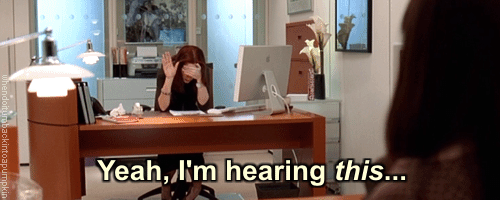 via giphy.com
10. Ignoring your family and friends. Self-explanatory.

via giphy.com
ADVERTISEMENT - CONTINUE READING BELOW
What mistakes have you made in the name of love, Candy Girls? Tell us in the comments or tweet us @candymagdotcom!