Headlining a highly-anticipated show that is a decade in the making surely has a nice ring to it. But heavy is the head that wears the crown—for having your name attached to the adaptation of the cultural phenomenon that is Voltes V comes with the heavy task of giving justice to the audience's massive expectations.
As a casual viewer, you would probably take notice of the cinematography, the portrayal of the iconic characters, and of course, the oh-so-familiar theme song that plays at the start of every episode. But with how relentlessly the people behind the show worked to make it happen, your appreciation for it would grow so much bigger.
Ysabel Ortega, who plays the lone female Voltes V team member, Jamie Robinson, has put in so much hard work herself. And when you discover all the other things she's been keeping herself busy with, you really can't help but feel admiration for the 24-year-old actress.
ADVERTISEMENT - CONTINUE READING BELOW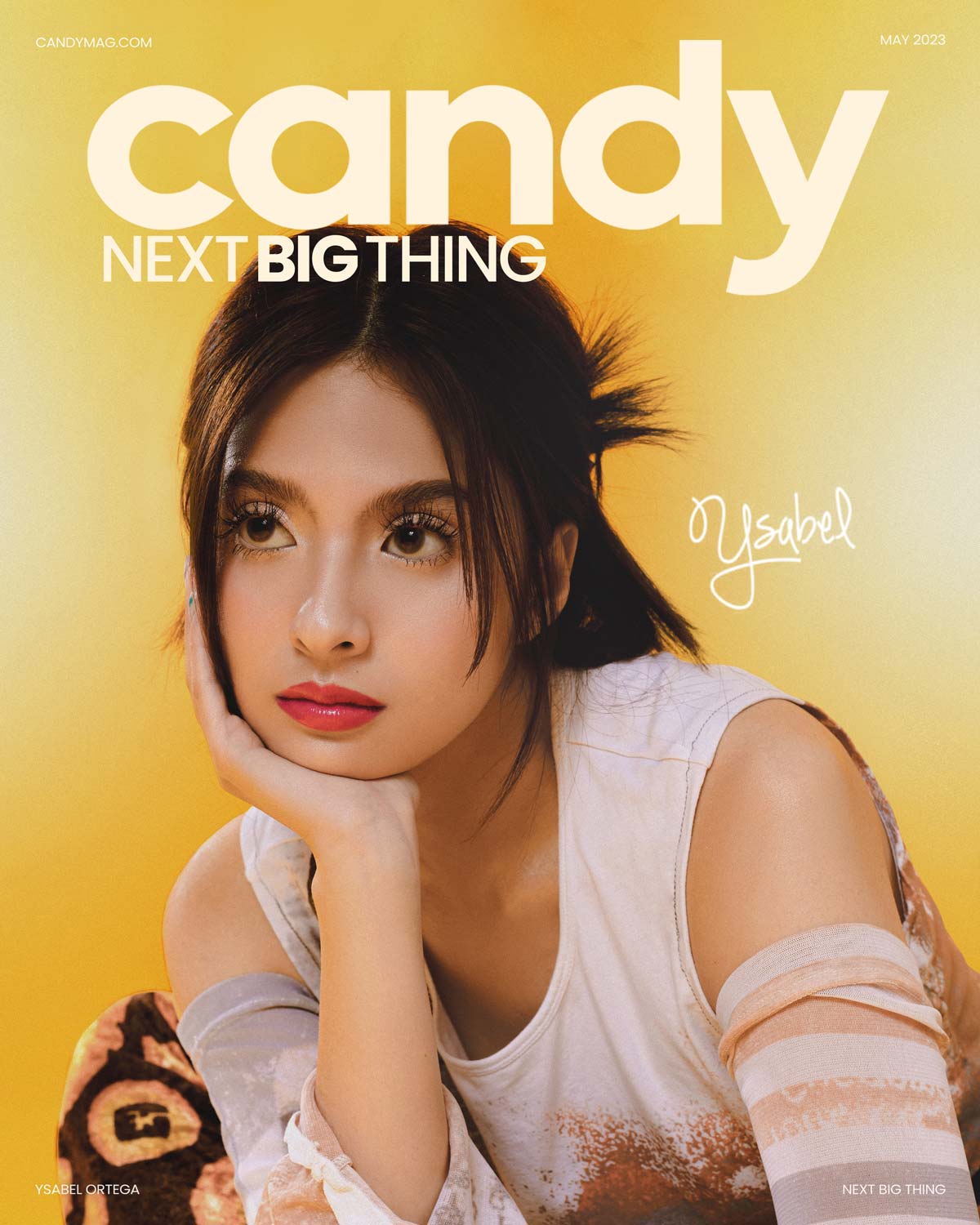 Ysabel Ortega for Candy's Next Big Thing May 2023
"Being part of something this big, that's being produced by GMA, is such an honor—[especially] when you find out how much people are working on this, how much people are really putting in," she says.
"Being one of the faces of this project is really such an overwhelming experience and I'm super honored to be a part of it."
Just in Time
After years of production and countless delays due to the pandemic, Voltes V: Legacy finally premiered this month. It has proven to be worth the wait, with fans expressing their approval of the live-action adaptation of the series. Resonating with them, Ysabel thinks that things have definitely fallen into place.
"I feel like mas napaghandaan ko 'yung role ko. I was even planning on taking a leave [from school] for Voltes V. So if Voltes V [aired in 2020], siguro until now, hindi ko pa natapos 'yung studies ko kasi I would have been too busy to continue," she admits.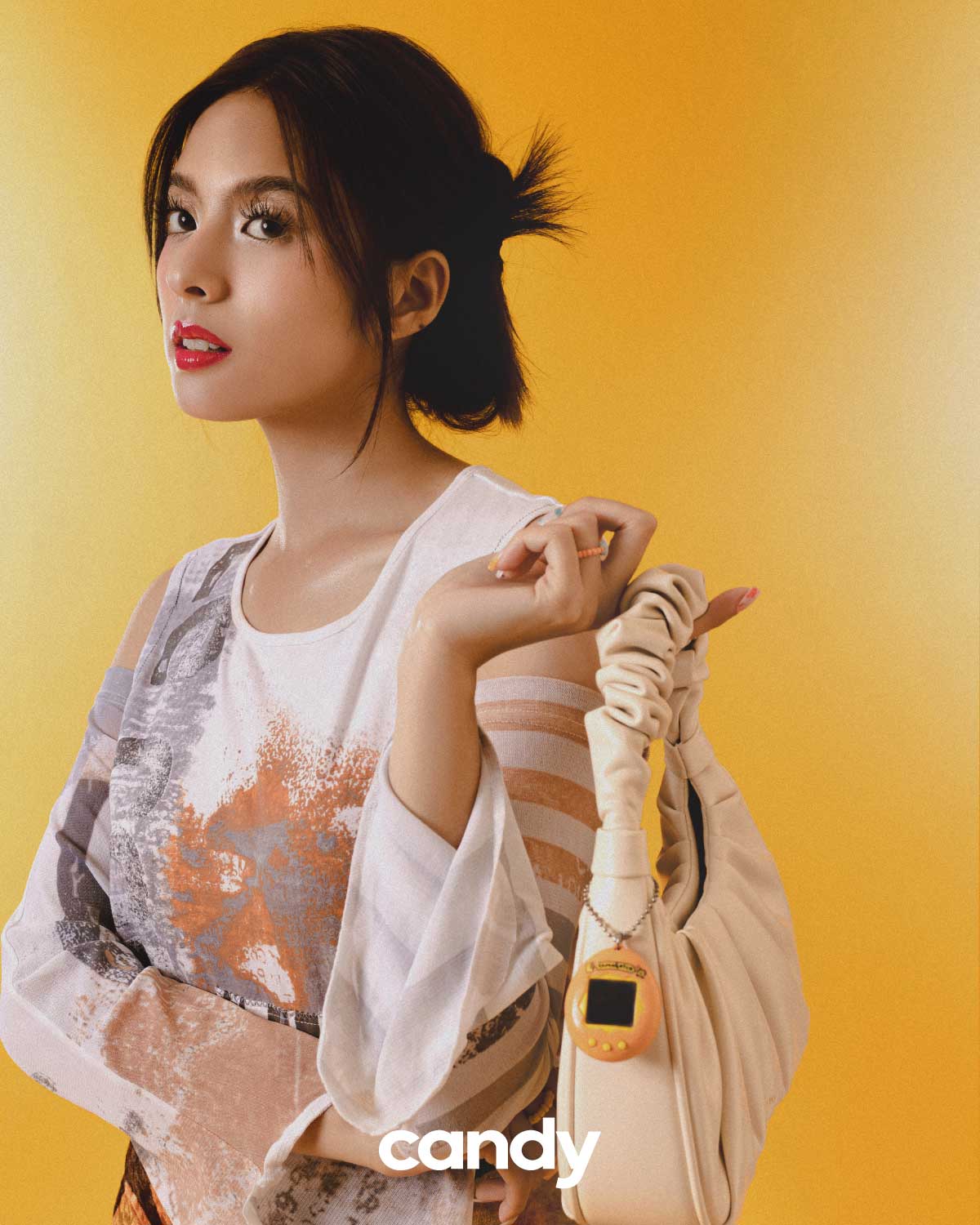 ADVERTISEMENT - CONTINUE READING BELOW
As a firm believer that everything happens for a reason, Ysabel looks back on the detours that led to where she is now, realizing how things worked out for the best in the bigger picture. Admittedly disappointed about the delays at first, she instead decided to make the most of the situation by preparing more for her role.
"I used that time to really train. I trained for over a year in different martial arts, which I know I wouldn't have been able to do, or I wouldn't have been able to dedicate as much time for, if we started production sooner."
"Because of things that happened, I was able to graduate college, I was able to train harder for my role, I was able to also develop really good relationships with my castmates, and I'm mentally ready more, now, three years later," she shares.
ADVERTISEMENT - CONTINUE READING BELOW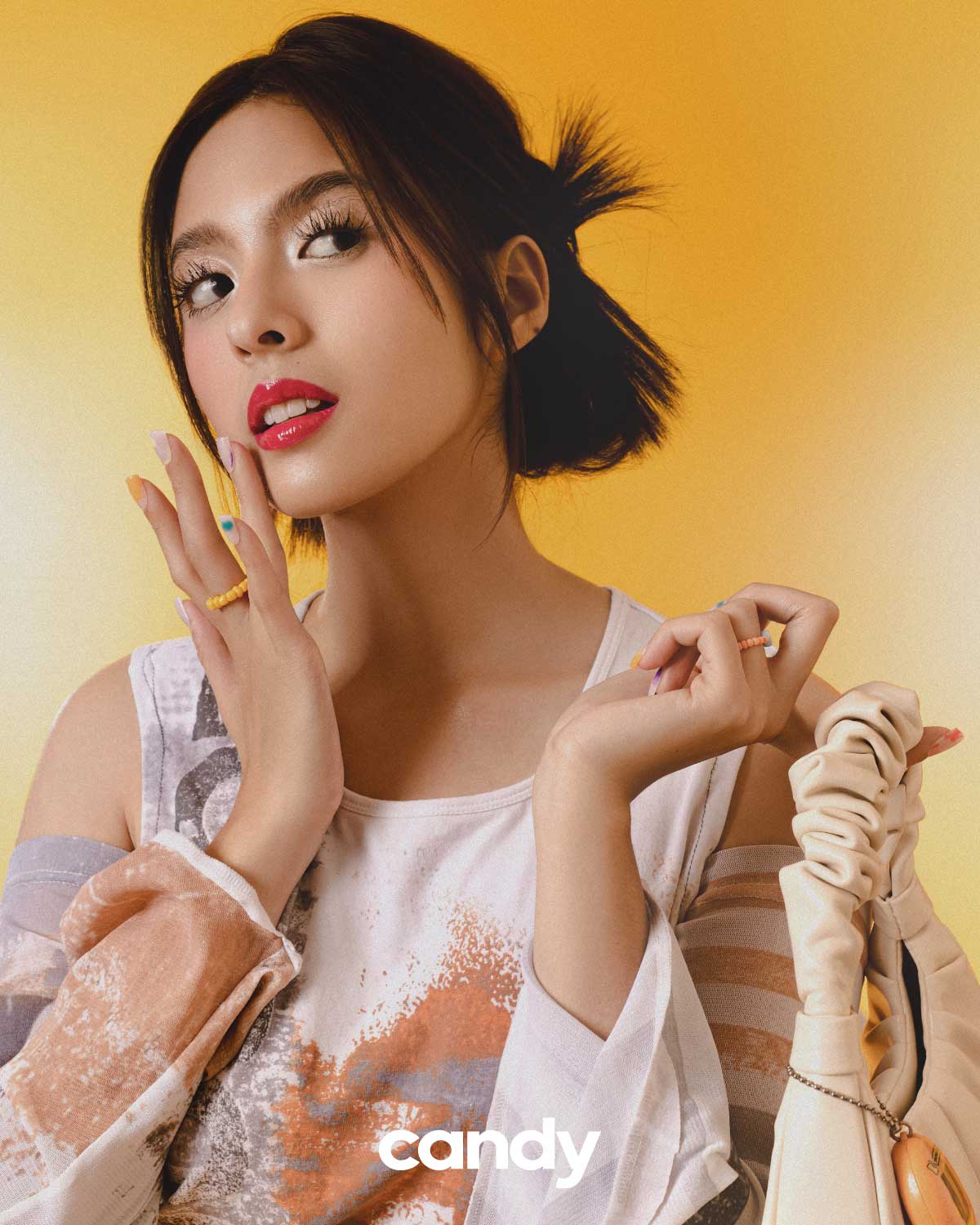 "Everything happens for a reason talaga. Even if you think na something isn't going your way, it actually is. There's always a plan. There's always a bigger plan for you. Just sit tight, malalaman mo rin 'yan."
Having more time to train for her role as Jamie Robinson also transformed Ysabel into a more confident person. From seeing herself as having more differences than similarities with her character, she thinks that she has embodied some of Jamie's best qualities through time.
ADVERTISEMENT - CONTINUE READING BELOW
"I've been in the business for a few years na rin, pero still, I was shy. I was scared, which was different from Jamie, [because] she's a very confident woman. She's independent, she's fierce, and I feel like that was our biggest difference," she muses.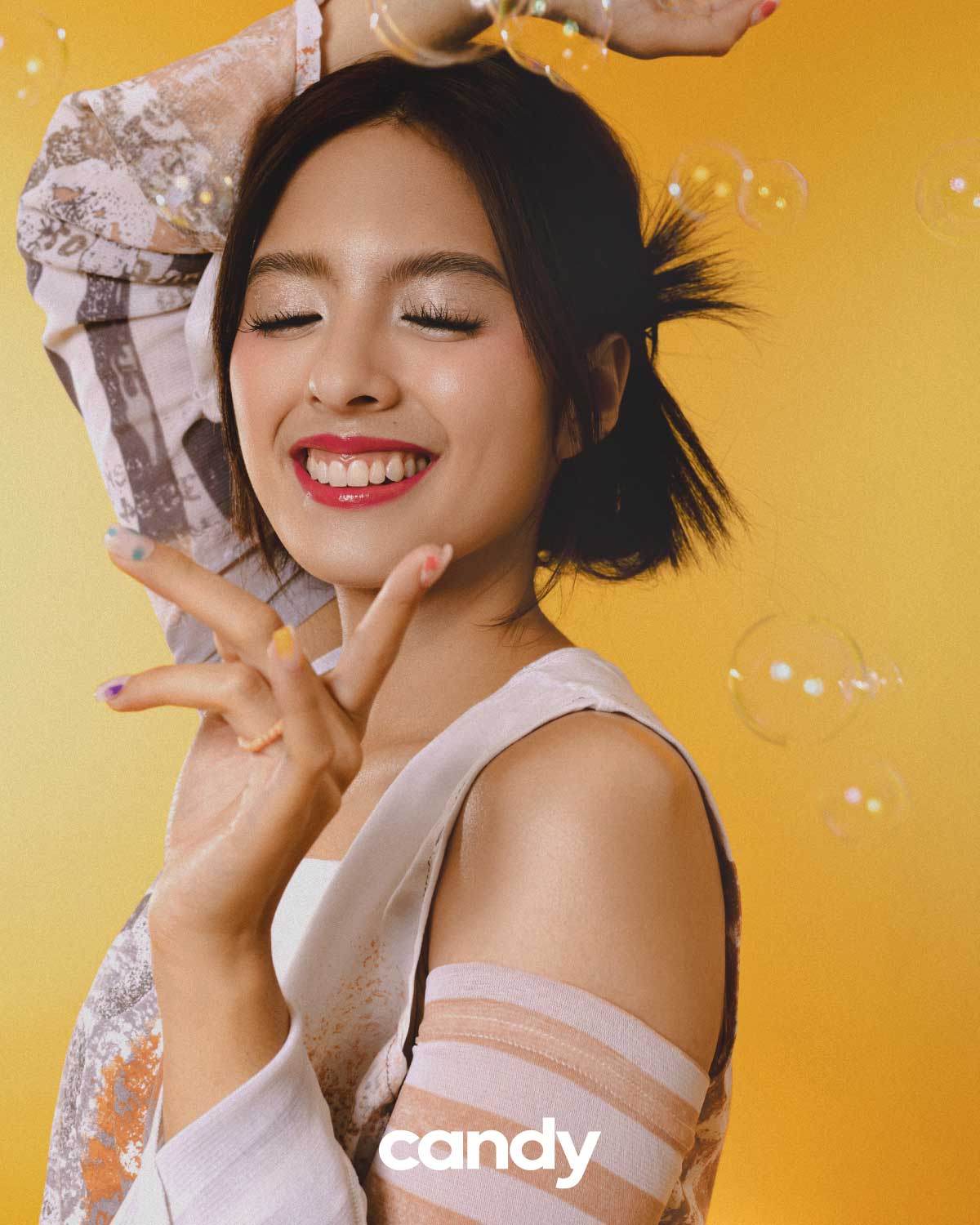 "But then, as I was playing Jamie, I felt like I embodied so much from her character, na parang nadala ko na rin siya in real life. So 'yung similarity namin is now, I am more confident because of her. Naging similarity na siya, na dati difference pa."
ADVERTISEMENT - CONTINUE READING BELOW
One Step at a Time
Beyond building a name for herself in show business, Ysabel also keeps herself busy by pursuing her childhood dream of becoming a lawyer. After graduating with a degree in Political Economy from the University of Asia and the Pacific in 2021, she's back in school—this time, to study law. With a booked schedule, especially now that she's busy promoting Voltes V: Legacy, she admits that her first semester has been undeniably difficult. Nevertheless, she truly enjoys learning and finds the time to keep up with her assigned readings amidst her busy work schedule.
"It really became hard to balance but I had fun with my first semester. I love law school, I love learning, I love reading, and definitely, it's something I really want to try and pursue," she tells Candy.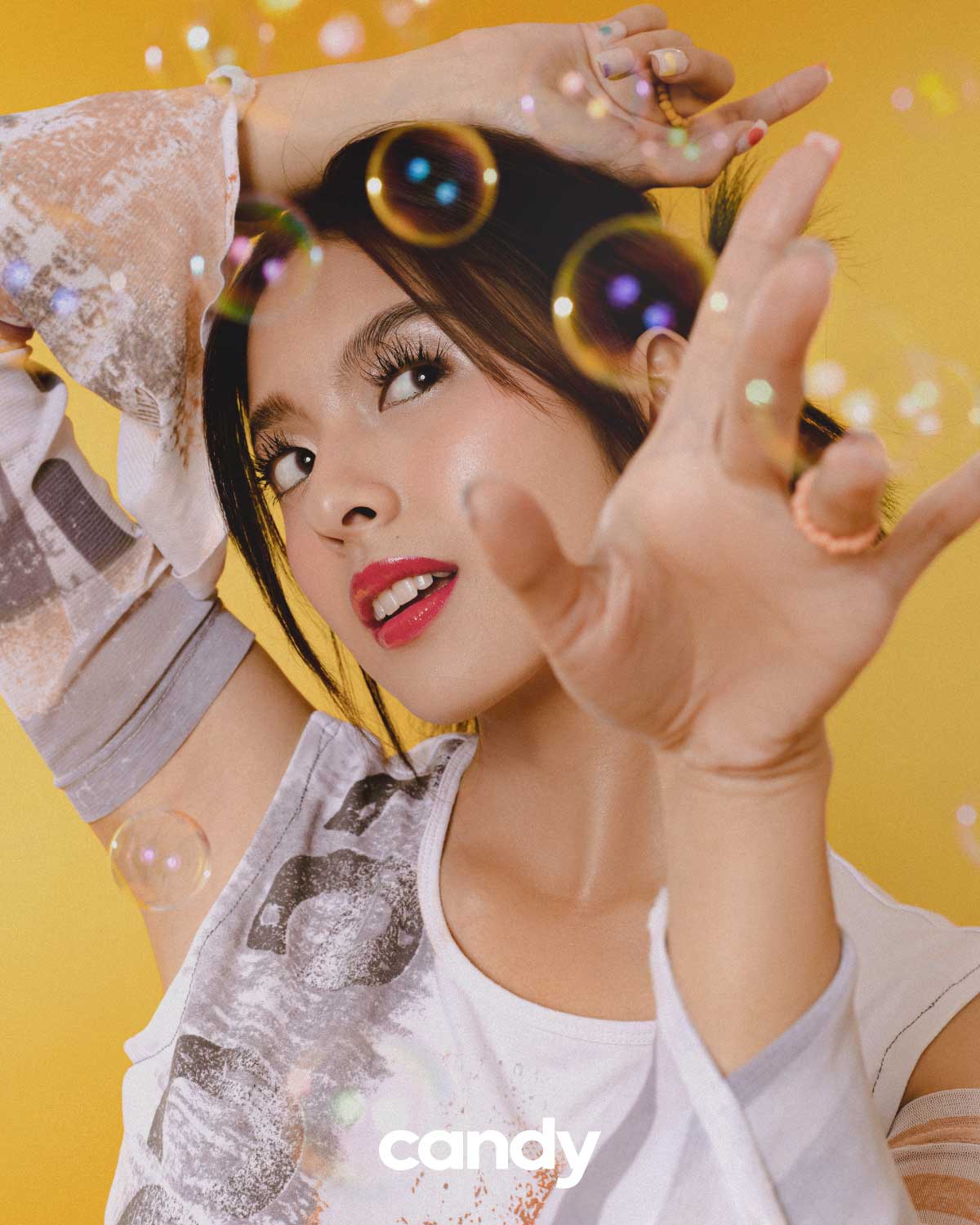 ADVERTISEMENT - CONTINUE READING BELOW
While she was busy traveling and promoting her new show early this year, she took advantage of the time in between by preparing for her classes. "Any time I could read, I would read. Alam 'to ng Voltes V cast, because we were doing promotions during the first quarter of the year, so we would always fly to different parts of the country, literally almost every day."
Ysabel admits that she used to have the mindset that she must be busy all the time to be considered *productive.* Now, she has come to the realization that there's no need for her to rush into anything.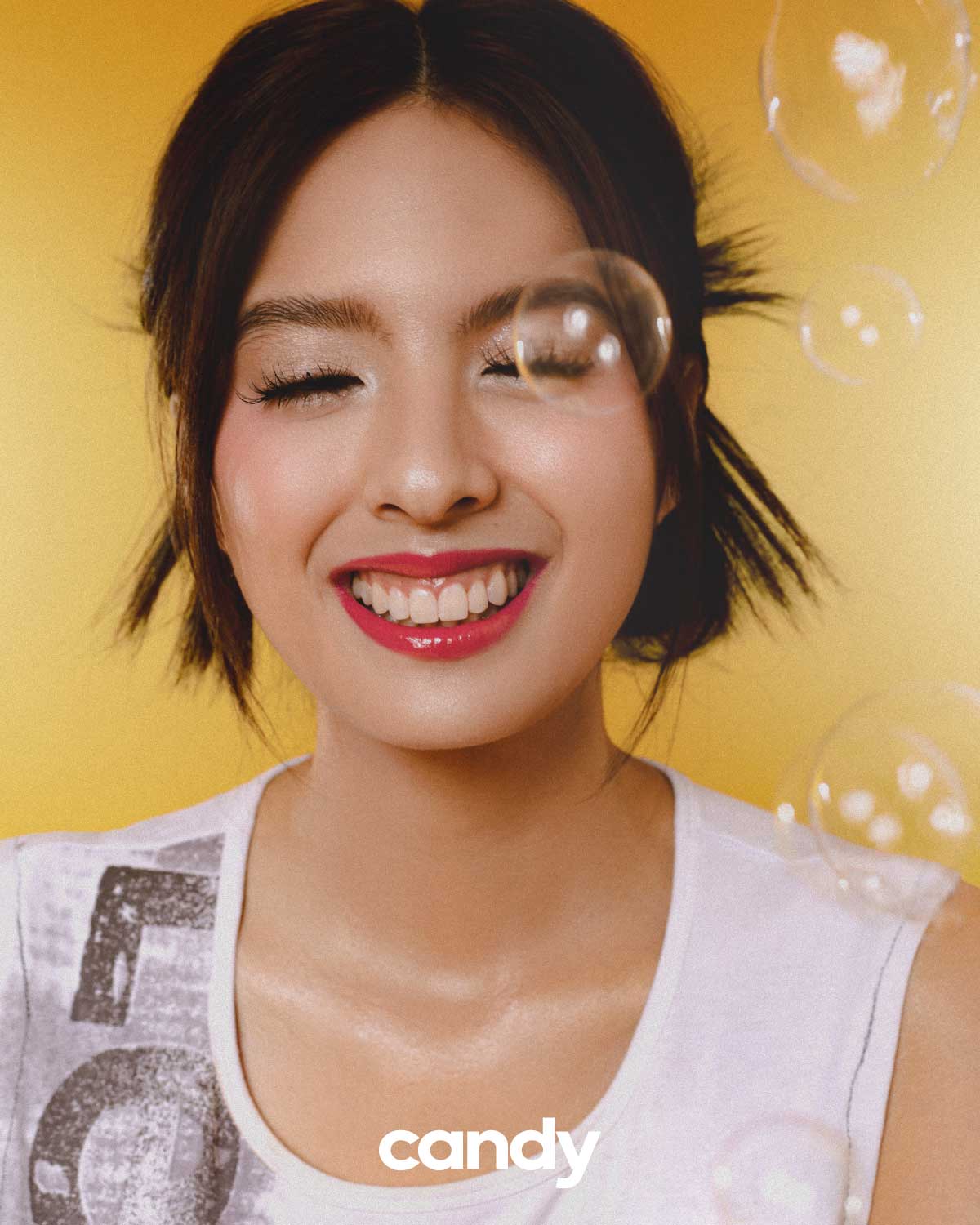 ADVERTISEMENT - CONTINUE READING BELOW
"I'm just trying to really take things one step at a time. [Before,] I had this feeling na I need to be doing something else. I got so used to my college schedule [that] if I don't have taping, I'm at school, [taking] classes," she says.
"So when I graduated, I felt like just because I'm working—only working—sobrang unproductive ko na. Kahit ang dami ko namang ginagawa sa work kasi parang nasanay ako 'dun sa kailangang nag-aaral din ako. But then, at this point, there's no pressure naman din talaga."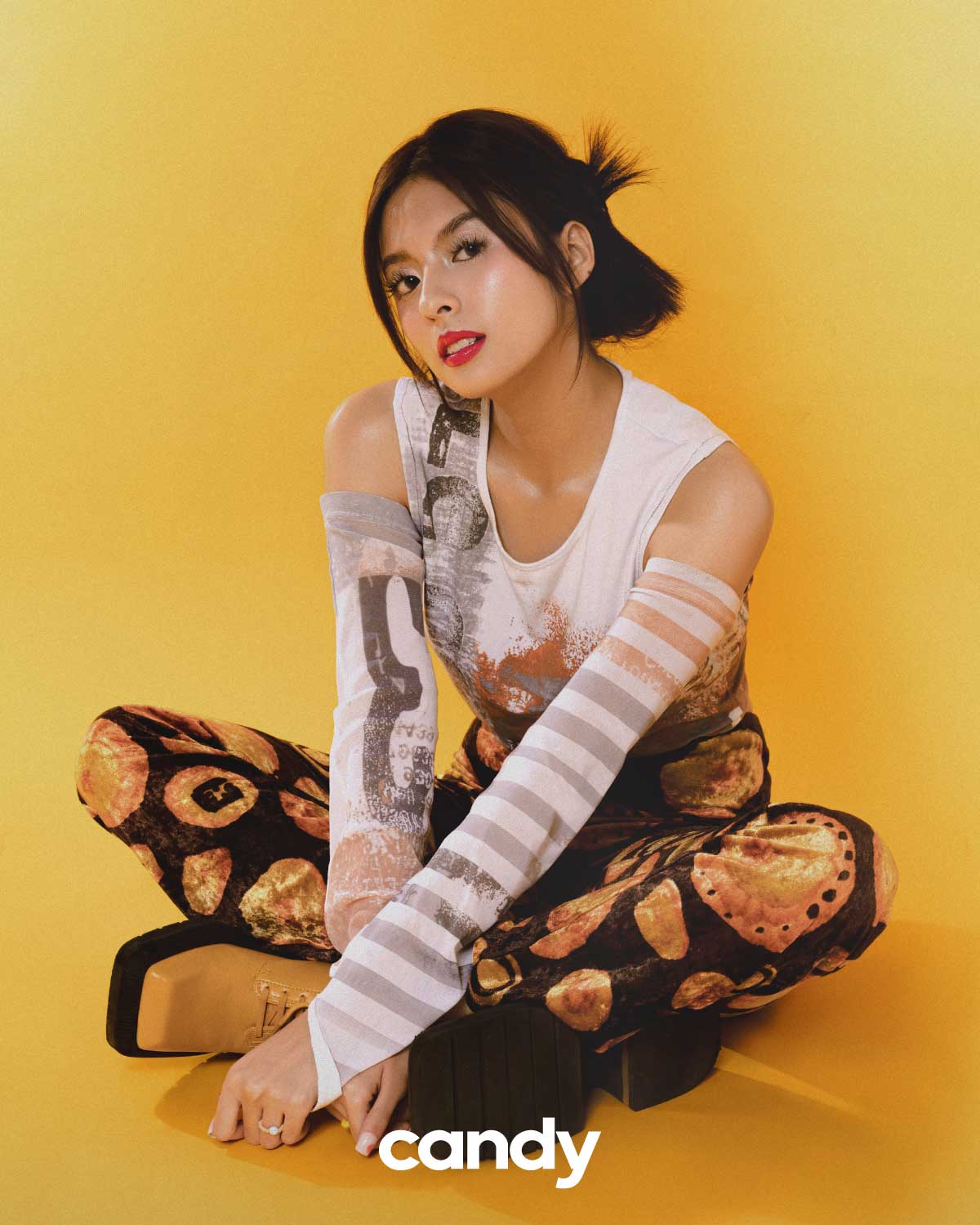 ADVERTISEMENT - CONTINUE READING BELOW
White Top With Sleeves; Printed Pants, both thrifted from Instagram/the.vintagenova_styless. Chunky Ring in Mustard, Heart Ring in Peach, both BEADSY, https://shopee.ph/__beadsy. Gabbi Bag in Ivory, JW PEI, Available on Zalora. 
The actress-slash-law student also paces herself and tries not to succumb to the idea of having to finish things fast.
"I'm really trying my best not to pressure myself into having everything done so perfectly. Right now, I'm just enjoying law school, and at the same time, I'm making the most out of enjoying the moment when it comes to my career. Because we're only going to air Voltes V once, 'di ba? So I just want to savor every moment."
When asked what advice she would give those who are balancing their work and studies as well, she has this to say: "Take it easy on yourself. It's not bad to have a day off; it's not bad to take a breather."
ADVERTISEMENT - CONTINUE READING BELOW
"Just try to have a good schedule or a good system when it comes to how to balance your time because that's really just where things boil down—kung paano mo ima-manage 'yung time mo," she adds.
Passion and Mission
Even though she's raising the bar and proving herself to be a real role model, Ysabel is not immune to the stereotypes people have about celebrities. "I feel like, when it comes to school, ang daming tao na nag-a-underestimate sa akin kasi 'Ah, artista lang 'yan.'"
ADVERTISEMENT - CONTINUE READING BELOW
But just like her character Jamie Robinson who's been fighting off horned alien villains, Ysabel is ready to vanquish the stereotypes thrown her way. And in the same fashion as Elle Woods from Legally Blonde, she hopes to show that there's more to her than what people think.
"[Acting is] something not a lot of people appreciate as a really hard but at the same time, fulfilling job, so I felt like I was really underestimated when I was in college," she shares. "I love proving people wrong, the way Elle Woods did."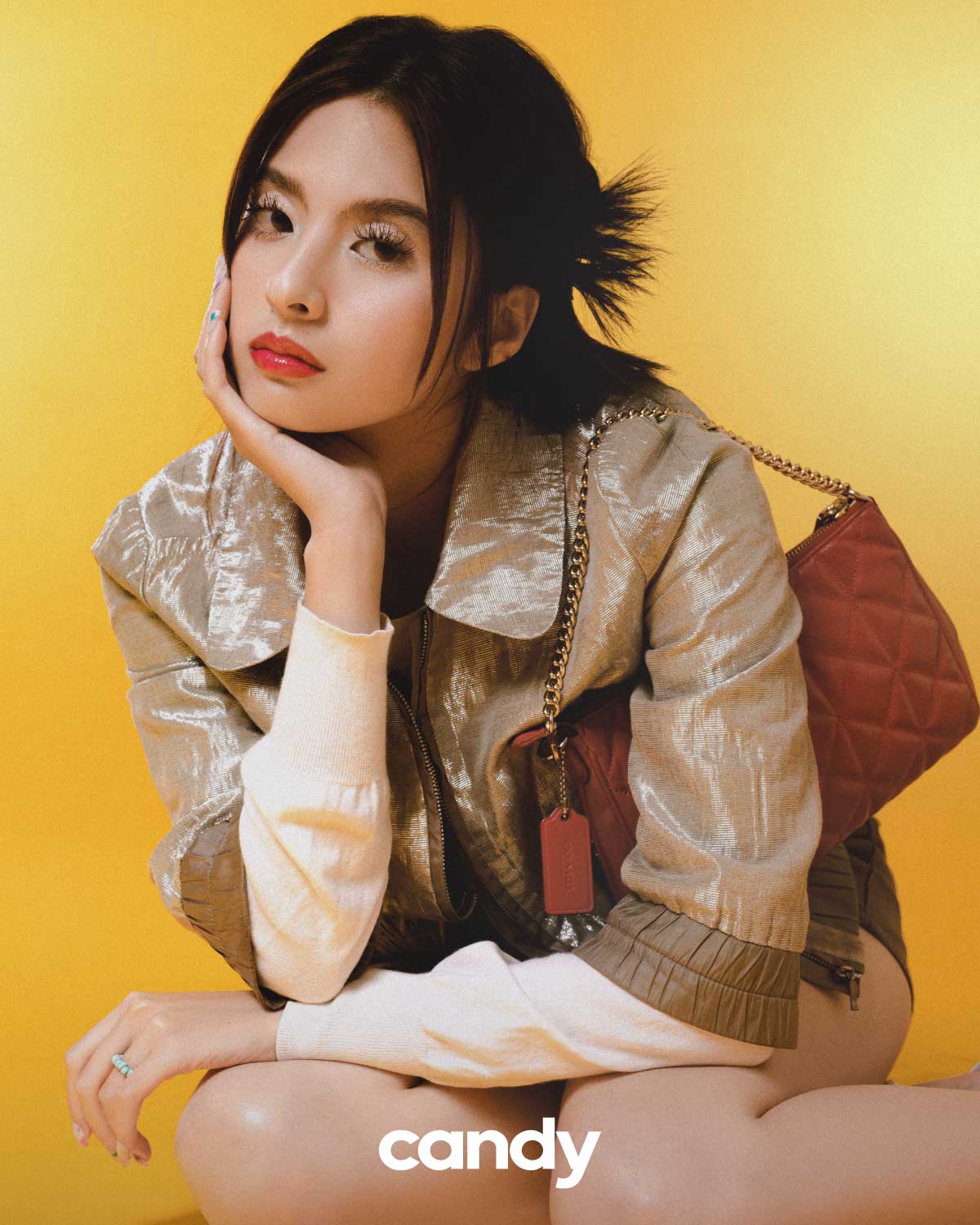 ADVERTISEMENT - CONTINUE READING BELOW
The young actress looks up to her parents as well, who set a good example for her when it comes to prioritizing her education. "My mom is also one of the people who inspired me to pursue a bigger degree [because] she took up her Master's when she was over 30 years old. She was the one who also made me realize na you can study at any age—there's no age bracket when it comes to learning."
Two of Ysabel's dreams are to become a lawyer and an actress. But unlike being a lawyer, which is her childhood dream, being an actress is something she did not initially imagine herself becoming.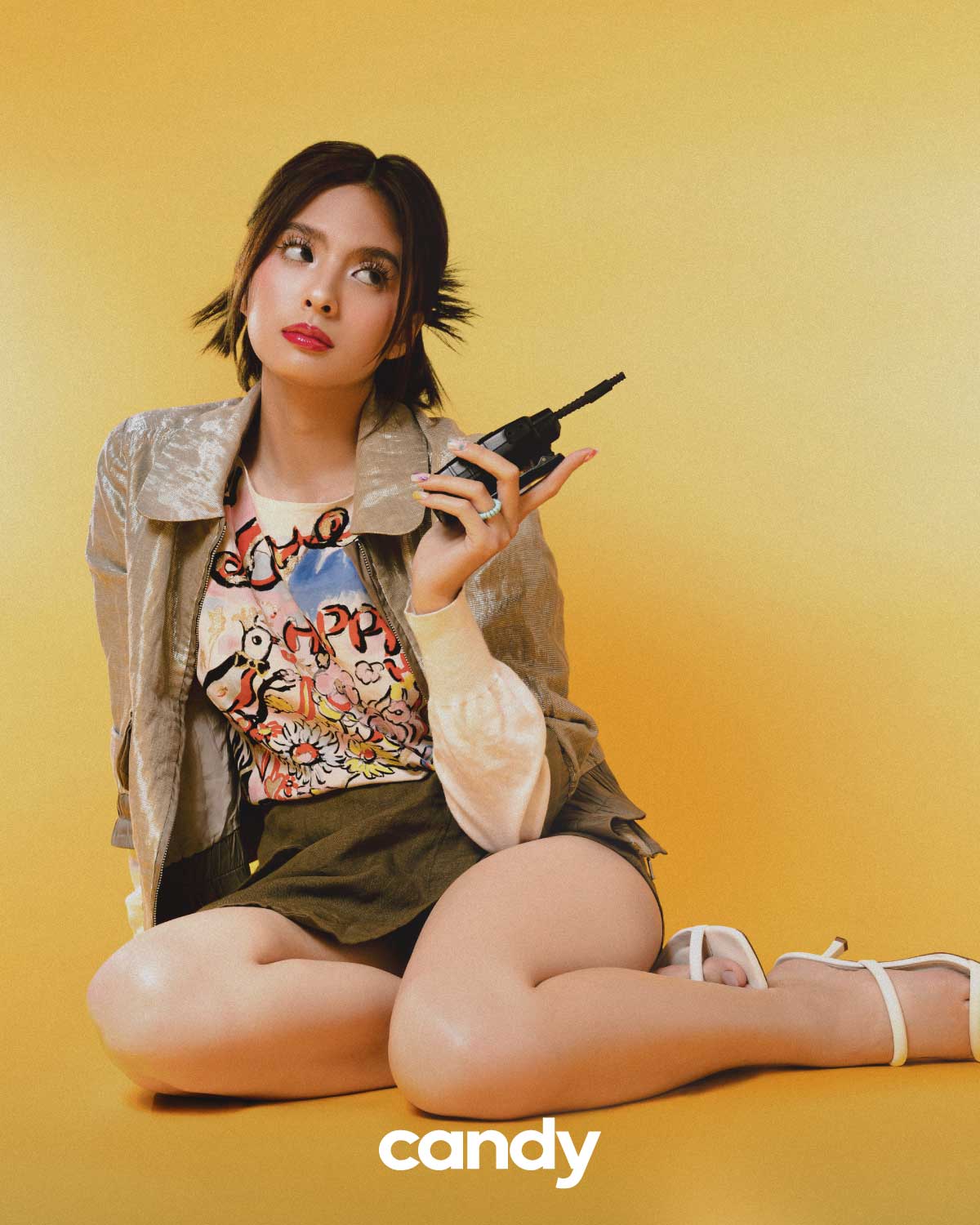 ADVERTISEMENT - CONTINUE READING BELOW
Metallic Jacket; White Printed Top, both thrifted from IT'S VINTAGE, Makati. Green Skort, PENSHOPPE, Megamall. Chunky Ring in Sky; Chunky Ring in Pink, both BEADSY, https://shopee.ph/__beadsy. 
"I was super shy, I barely spoke—I only spoke when spoken to. So I never imagined myself being in a career that would be so open and so extroverted and that would require you to be a people person and to really engage with a lot of people," she admits.
"I never imagined myself [as an actress] until I entered acting workshops. That really opened the door for me to really fall in love with the craft. So I started with acting workshops, I gained my confidence, and that's when I really had the goal to become an actress."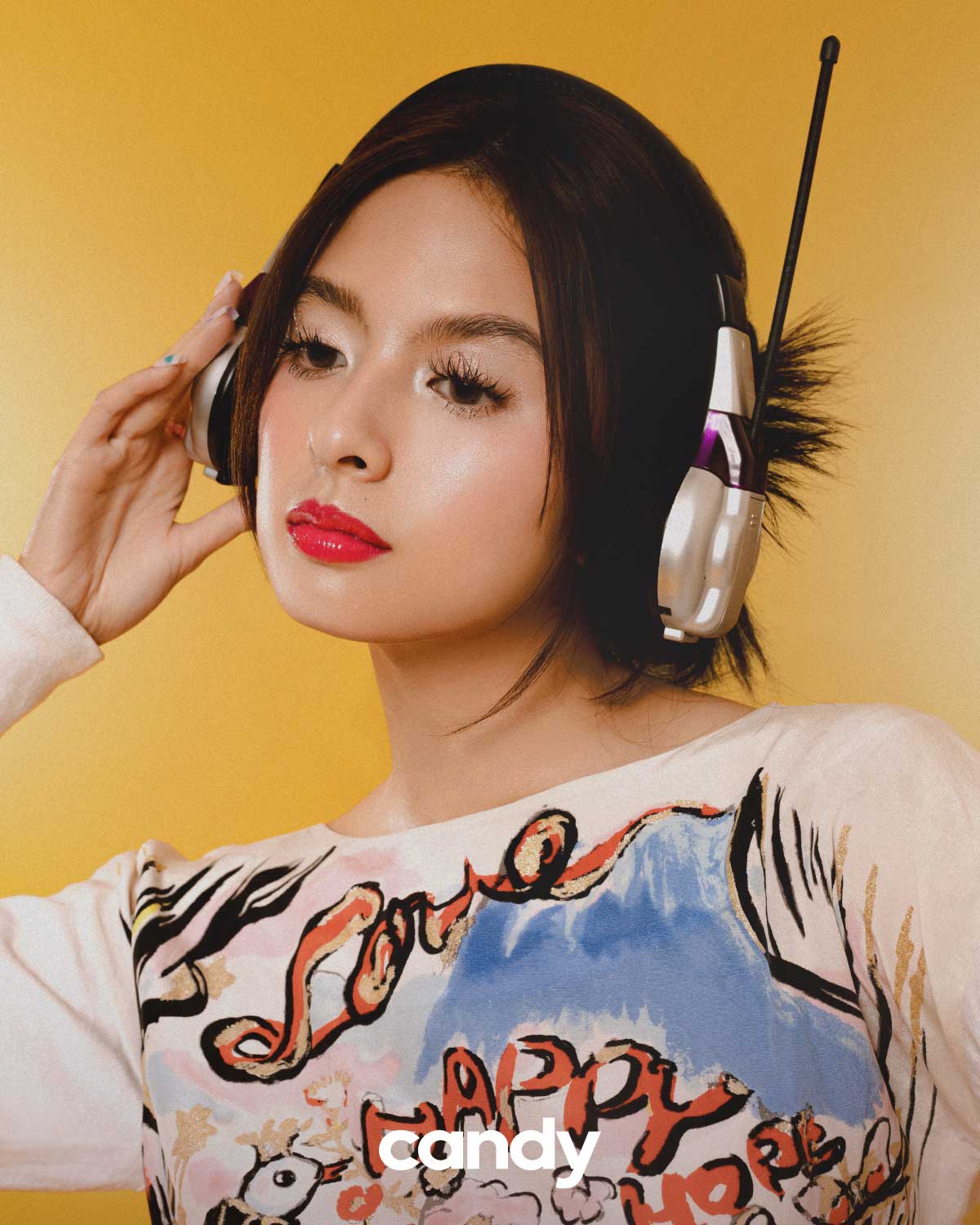 ADVERTISEMENT - CONTINUE READING BELOW
Putting things in perspective, Ysabel believes that these two different career paths are what will fulfill her passion and mission in life.
"I always say this: Acting is my passion, but being a lawyer is my mission. That's also something I really want to do someday—to help people. I feel like being an actress is also a really good way to have a platform, if ever I have advocacies in the future," she muses.
"Both of them [being a lawyer and an actress,] are my dreams until now. It's just a matter of when and how, but definitely, those are the two things that I wanna be."
Lasting Legacy
While Ysabel may have already fulfilled her dream role of playing a superhero by landing the role of Jamie Robinson on Voltes V, she's looking forward to having the opportunity to play more similar roles that would put her newfound martial arts skills to the test.
ADVERTISEMENT - CONTINUE READING BELOW
"Siguro, the next role that I want to tackle is something related to action. This role opened a whole new world for me. Before, I would only do rom-coms, dramas, or family dramas. Ngayon lang ako nakapag-action so sobrang na-in love din ako sa genre na 'to. Hopefully, [I could play] something related to action someday."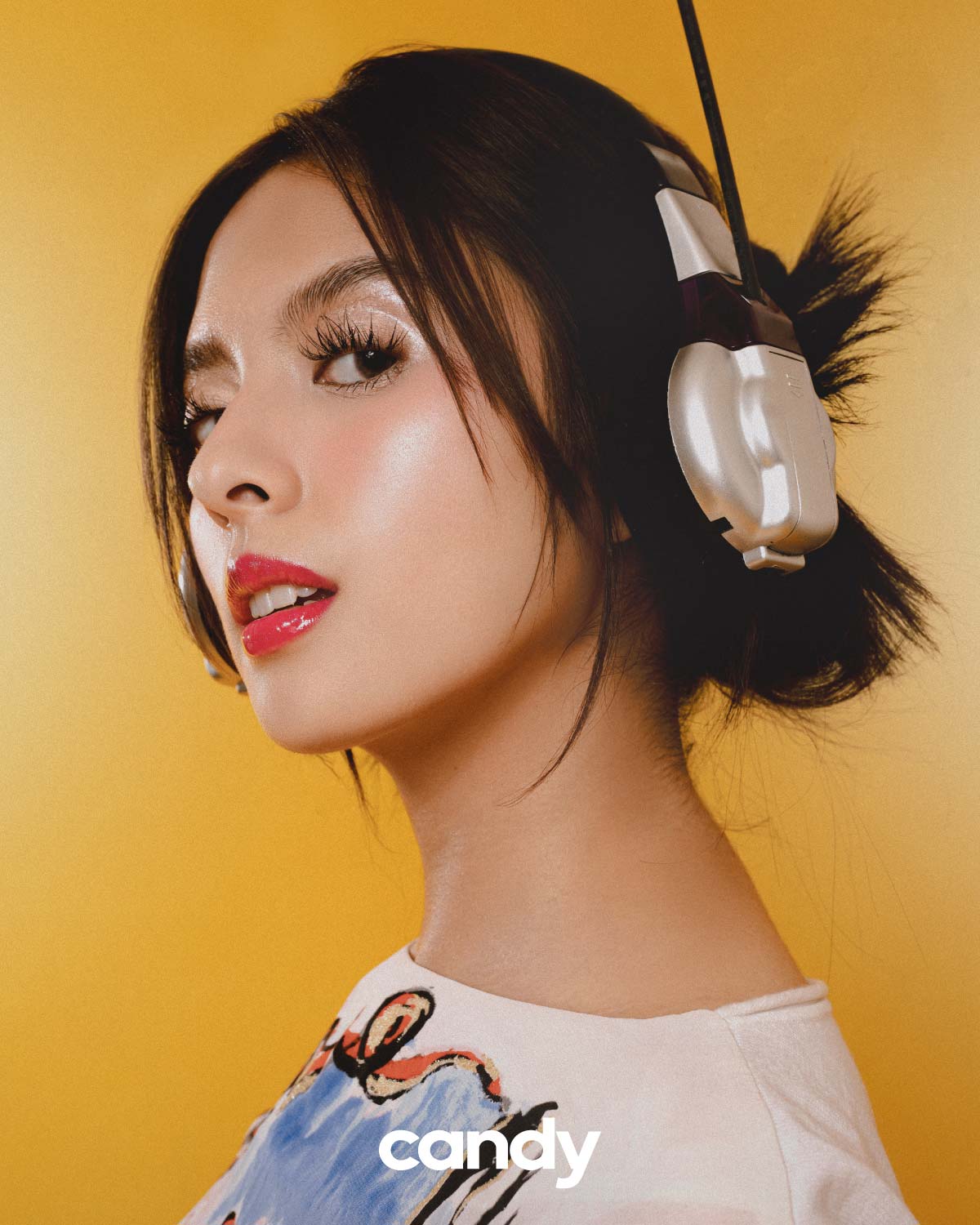 ADVERTISEMENT - CONTINUE READING BELOW
She also regards preparing for the physical aspect of being a Voltes V member as the most arduous thing she had to do for a role so far. "It was physically challenging to learn so many different types of martial arts. I had a year, but then in that year, it was [almost] three times a week [na] nagtra-training ako and juggling school at the same time. It was hard but at the same time, sobrang rewarding din. When I started Voltes V, zero experience ako, as in, sa martial arts."
Considering all her projects to date, Ysabel calls Voltes V her favorite and hopes to always be remembered for her portrayal of Jamie Robinson.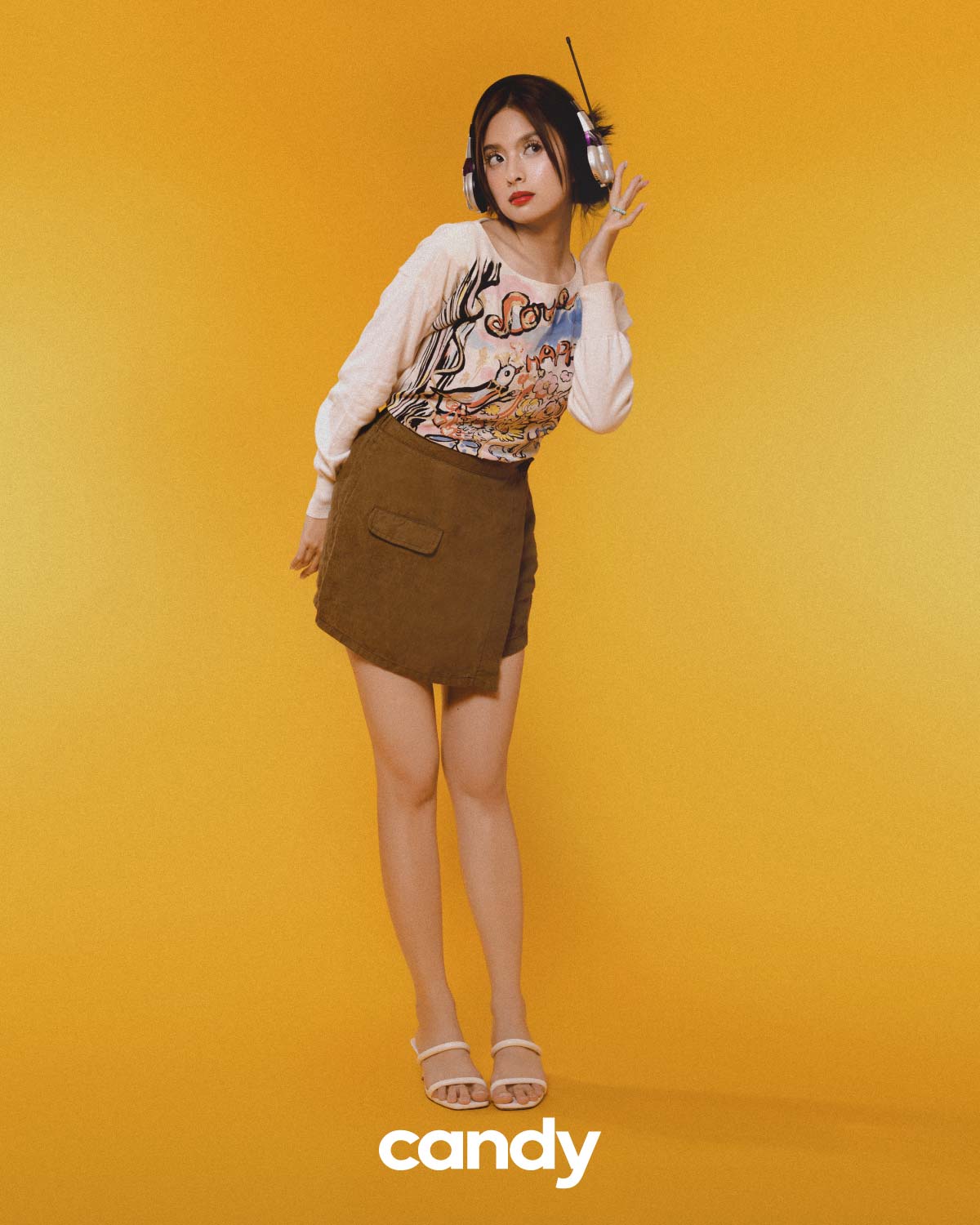 ADVERTISEMENT - CONTINUE READING BELOW
"[It] is such an iconic role, na once you're Jamie Robinson, people will always remember you as [that], no matter what. Kahit na mag-ibang roles ka na, kahit na magkaroon ka ng iba't ibang teleserye, they're always going to remember na, 'Ikaw si Jamie noon,'" she says. "Hopefully, people will remember me as Jamie Robinson."
This is not wishful thinking, taking into account Ysabel's diligence, determination, and drive to keep doing more. She has evidently put in the hard work in her career, education, and other endeavors through the years, and it's her willingness to always go the extra mile that sets her apart. A marvel to behold, Ysabel is undoubtedly on her way to fulfilling the dreams she so ardently strives to achieve.
Produced by: Cheska Santiago and Leika Golez
Photographed by: Daryl Nacario
Art Direction by: Bacs Arcebal and Pauline Moyano
ADVERTISEMENT - CONTINUE READING BELOW
Sitting Editor: Marj Ramos-Clemente
Video by: Yeyen Espineda
Styling by: Leika Golez
Makeup by: Denise Ochoa
Hair by: Jaymar Garcia Lahaylahay
Nails by: Extraordinail
Words by: Trixie Santiano