Features
Your December Life Horoscopes Are Here!
Ring in season's greetings by following the stars.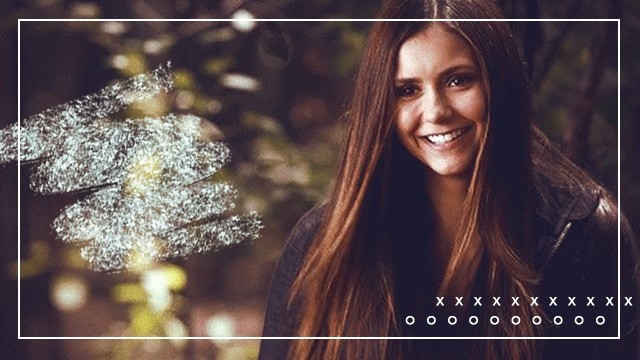 IMAGE The CW
Sagittarius
(November 22 to December 21)
The rush of finals, family reunions, and friends getting super demanding may be getting to you, Sagittarius. The holidays, for all their fun, can be a lot of pressure. Learning how to navigate your way through the trenches can be tricky. Here's a suggestion—make time for yourself. It may seem like there aren't enough hours in the day to get things done, but we promise that if you can sneak in a 30-minute catnap pre-review, pre-game, and pre-party, your sanity (and your eyebags) will thank you for it. Keep your chin up!
Capricorn
(December 22 to January 19)
You normally like things slow and steady, but here's an advanced warning—things are going to move super quickly once December rolls in. It may leave you feeling shell-shocked, how Christmas and New Year's can get things out of control. One way to keep stable despite all the hoopla is to remember why anyone bothers with the holidays—it's the best time to show the people you care about that you love them. That's right, love. It's looking like a great season to open your heart to romance, too.
ADVERTISEMENT - CONTINUE READING BELOW
Aquarius
(January 20 to February 18)
Watch your back, girl—things may get a little tricky on the friend front. If you have a sneaking suspicion that some sneaky things are going on behind your back, follow that instinct. Keep your friends close and your frenemies closer.
Pisces
(February 19 to March 20)
How to end the year with a bang? Get out of that comfort zone you've been inhabiting forever and finally start on whatever it is you've been wanting to do. Ask that guy out? Try out for the football team? Get into advanced calculus? You can do it.
Aries
(March 21 to April 19)
If you want people to get you, you're going to have to speak up for yourself and get your message across loud and clear. Truth-telling sounds way easier than it actually is, but you'll get a tremendous load lifted off your shoulders once you're clear about who you are and what you deserve.
ADVERTISEMENT - CONTINUE READING BELOW
Taurus
(April 20 to May 20)
Your confidence may be dropping right now, given all the social events you have to keep up with and academic obligations you need to fulfill. Look at yourself in the mirror and spot what's great about you. You can be anything, do anything, make anything happen.
Gemini
(May 21 to June 20)
Stop for a moment and notice just how great all your relationships are. Your cup runneth over this season, Gemini! If your relationship has been feeling a bit stale, you're getting a chance to get excited about romance again. Your emotions are at an all-time high (and in a good way)!
Cancer
(June 21 to July 22)
Take your time off school this month to prep for an awesome new year. It's time to make a game plan and visualize what you'd like to happen over the next 12 months. If you're a senior, this is most especially true for you. It's time to conquer college and the real world.
ADVERTISEMENT - CONTINUE READING BELOW
Leo
(July 23 to August 22)
Have you ever tried dipping your fingers in some artsy craftsy activities? There's a strong pull for you to express yourself this season. Everyone needs to release all the pent-up energy they've got deep inside—it'll do you good to get all those feelings off your chest.
 Virgo
(August 23 to September 22)
There's just too much on your mind right now, Virgo. It's time to give your poor brain a break and let those voices in your head peter out. If you're wound up 24/7, there's no way you can tackle everything on your To Do list. Leave the assignments, even for a minute. Life goes on even when you miss a thing or two.
Libra
(September 23 to October 22)
You're on the brink of something brand new. Maybe you've met a new guy who's finally convincing your heart it can still feel things. Maybe you've rediscovered a newfound love for playing guitar. Whatever it is, don't let go of it. Life's about to get more interesting.
ADVERTISEMENT - CONTINUE READING BELOW
Scorpio
(October 23 to November 21)
Family reunions can get a little awkward right now. Try not to ruffle anyone's feathers and keeping things low key. Sometimes, it'll do you good to just sit through all the obligations without stirring up any drama. The holidays spent in peace will be worth it.
A lot of them are apps we haven't heard of before.
We're sure you've seen portraits on your feed.
Some good news to start your day off!
It includes Lee Min-ho's TV comeback!
Meanwhile, the number of confirmed cases in the Philippines is at 2,633.
It's okay to admit if you're having a hard time doing the one thing you thought you were good at.
All the outfits and props were just things found around their house!
"You wish to know where my true loyalties lie? Not with any king or queen, but with the people."
Kayang-kaya niyo 'to gawin at home.
And it's all thanks to low air and light pollution.
It's part of a dashboard that helps you monitor all the confirmed cases in the country.
With a load of cute behind-the-scenes footage, too!