Lissa
8:47 AM. Last night's sleeping pill was a poor idea. Very poor idea. Taking hurried sips of my coffee while I fumble with my button-down, cursing myself for having left Benji's after midnight. Apple slices dipped in brown sugar. Client meeting in two weeks. No ideas.
9:14 AM. No Ubers either. You are late. You are late. You are late. Fourteen minutes and counting. One, two, three, repeat.
9:52 AM. At work, finally. Creating comprehensive layout for the sports equipment brand I couldn't care less about. Getting chastised by my boss for several grammar errors in my copy. Don't know how I could have let that slip.
9:53 AM. It's not a good day. It's not a good year.
11:40 AM. Brushing hair in the bathroom. Exactly fifty strokes. The fluorescent light is far from flattering; the circles under my eyes materialize in my reflection as if to mock me.
1:14 PM. "You're here not because you're getting fired, but because I want to express my genuine concern. Is your job no longer interesting to you?" Nurturing, but insidiously passive-aggressive. "Thank you, sir. It is," I offer. "Never happening again."
ADVERTISEMENT - CONTINUE READING BELOW
5:20 PM. Stepping outside to take what I call a "smoke break," though I don't smoke. By the fire exit, a young couple is wrapped around each other. It's like a car accident—I can't help but keep looking. There's a term for this: rubbernecking. 17-year-olds getting more action than me. Ha-ha-ha. 
6:05 PM. July, August, September. One, two, three. Only three months at this job. This close to clawing my eyes out.
Rae
*RIIIIING*
Ugh. Why do classes have to start before my brain even begins to function? I slap the alarm clock and try to stand, but my bed begs me to stay a little longer. Skipping school crosses my mind, but only fleetingly, because I can already hear my mom going up the stairs to do her usual morning routine of pounding on our doors to wake up all five of us for school. "Might as well get this over with," I mutter with an eye roll.
I squeeze into my uniform, feeling the seams thisclose to giving up, and think about that gym subscription I never use. Who am I kidding? It's not like I have to look good for anyone anymore, anyway... With that thought, the all too familiar feeling of my chest tightening until my heart literally begins to ache comes rushing back. The tears are coming, but I look up and blink them away. Don't cry, don't cry, don't cry.
Not today, Rae. Today's going to be a good day—or a better one at least. I just need to get through one day at a time for three more months before I can finally graduate and say goodbye to the school where it— where WE— all began. That shouldn't be too hard, right?
ADVERTISEMENT - CONTINUE READING BELOW
Charlie

03/04/2016, Friday

I'm not entirely sure what I'm doing right now, but I'll just give this journal thing a try—sans the "Dear Diary" nonsense. I just really need to let off some steam, and in a more productive way (as opposed to accidentally breaking another door/wall with my apparently Hulk-like punches).
Okay, here goes my first entry:
We lost.
Today was the last game I would ever play for this school, and I just blew it. I expected to be flooded with tears for a completely different reason. I never thought it would end up like this, and I would rather feel anything but what I'm feeling right now.
Since I joined the high school basketball team, we've never lost a single game. Seventy-nine straight wins, and which Team Captain decides to end that streak? That would be Maria Ana Charlotte Elizabeth Reyes, a.k.a me.
ADVERTISEMENT - CONTINUE READING BELOW
It's difficult to choose what pained me the most: my inconsolable teammates, my disappointed coach, the shock of the student body, my family, and friends, or the heavy silence that replaced the celebratory post-game bus rides back to school.
What a great way to end your high school career, Charlie. Good job.
Sam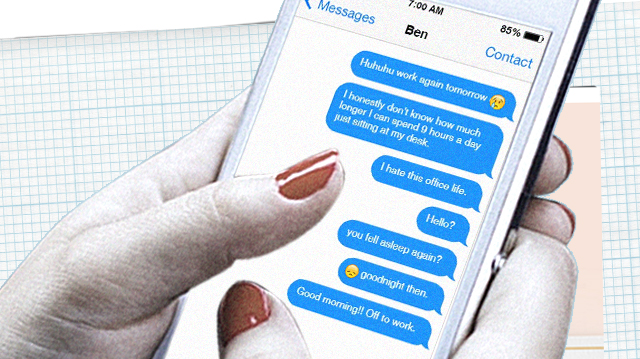 ADVERTISEMENT - CONTINUE READING BELOW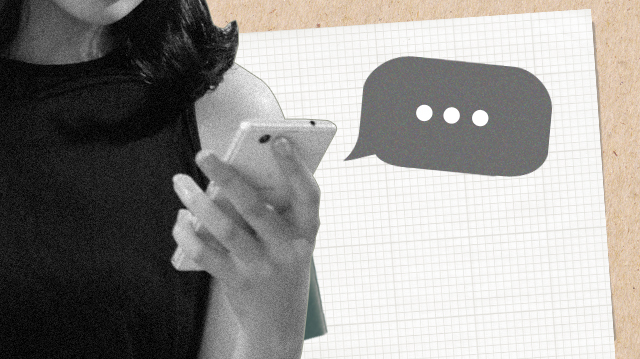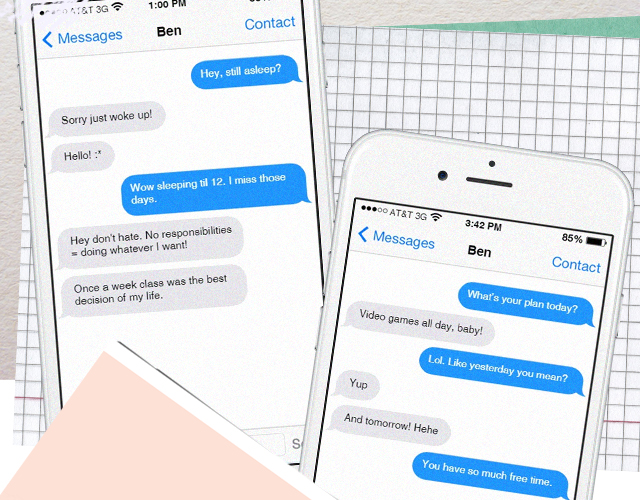 ADVERTISEMENT - CONTINUE READING BELOW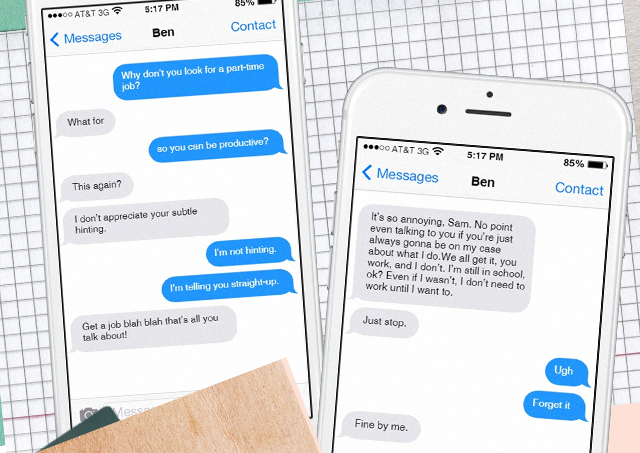 Check back next week for the next installment. Are you excited to read more about what happens to Lissa, Rae, Charlie, and Sam?